Sabbatini's golf does the talking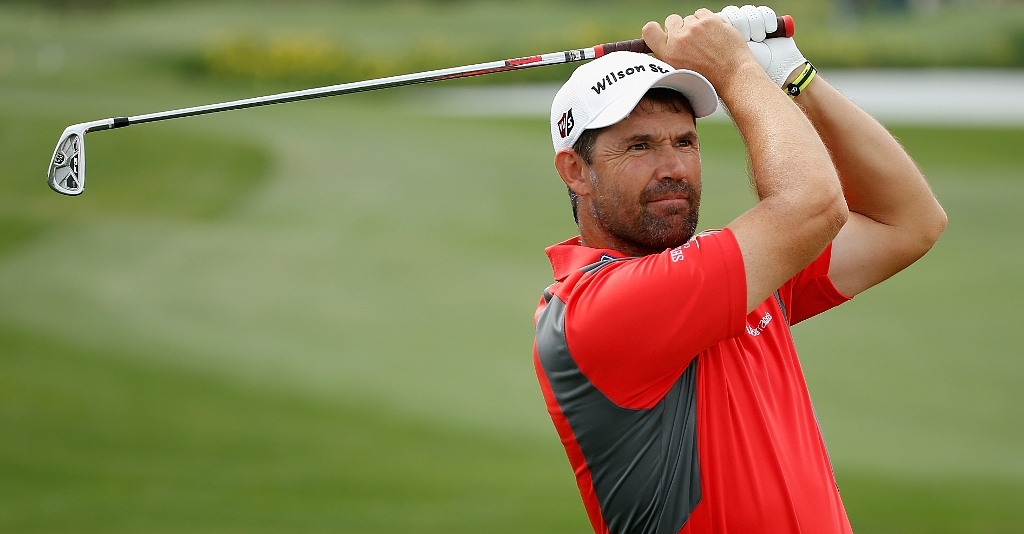 They called him the cockiest golfer on Tour, but this week Rory Sabbatini's golf did the talking at the Honda Classic.
Rory Sabbatini's outspoken nature got him the vote not too long ago for being cockiest player on the US PGA Tour, but this weekend at wind-lashed PGA National in Palm Beach Gardens, Florida, he let his golf do the talking – and went on to win the storied Honda Classic.
In the end it didn't come all that easy for the Durban-reared South African who saw a five-shot lead crafted with a record 64 on Friday and a 66 on Saturday shrink to just one in the space of seven holes on Sunday by a charging YE Yang, the Korean who only discovered golf at 18 but less than a decade later beat a pre-scandal Tiger Woods at 2009's final Major, the US PGA Championship.
A halt in play because of lightning briefly delayed Yang's chase through the closing stretch's Bear Trap and Sabbatini was able to hold off Yang by one shot with a 1-under 70 and a 9-under 271 total thanks to a critical birdie at the 16th that put him two ahead going to the 17th and a rock-solid par on to Yang's birdie at the pressure-cooker 18th.
"Luckily I had enough of a cushion that I didn't get too concerned," Sabbatini said. "I knew going into today that if I shot even par, it was going to be tough to catch."
As it was, he needed a 71 to keep Yang at Bay, the Korean having closed with a 66 after a birdie at the final hole for an 8-under 272 with American Jerry Kelly, who played alongside Sabbatini and Yang on the final day, two shots further back on 7-under after a closing 67.
"Rory did what he had to do to hold us off," Kelly said. "And we just didn't hit it good enough to make enough birdies."
Sabbatini, a resident of Fort Worth, Texas, indicated that this, his sixth PGA Tour victory and first since 2009 when he won the Byron Nelson Championship, was one of the most important of his life.
The former World Cup winner and joint runner-up at Augusta four years ago, said: "To me every win is special but this one is definitely very special – there's been a lot that's occurred since my last win."
For not only did it give him the double bonus in that his victory gained him entry into this week's selective WGC-Caddilac Championship as well as a ticket to next month's Masters at Augusta, it will also help him shrug away a rough patch that saw the 34-year-old having to undergo surgery for skin cancer just three months ago and, three months before that, see his wife Amy go through such a tough time delivering their third child that she needed to spend time in intensive care.
During this period Sabbatini's game had fallen away and he had dropped outside the World's top 100 bubble.
Now, with his $1 million dollar purse and assent into the top 10 money winners in the US, he'll be heading for the Blue Monster this week for the WGC-Cadillac Championship
Despite the pressure he was under, there was never any sign of Sabbatini's fiery personality. He was cool and calm all the way as he kept himself in front
"I'm a passionate golfer," he said. "I love the game of golf, and I've had my moments. I'm not proud of everything I've done out here, but I'm trying to learn. I'm trying to be a role model for my children, and I know as my wife has said to me, I wouldn't want my son doing some of the things that I've done in the past."
If Yang was hoping for the leader to collapse on the treacherous stretch known as the Bear Trap between holes 15 and 17, he would have been disappointed.
Sabbatini was cooler, calmer and, of course, made that huge birdie at 16 in the very middle of the Bear Trap.
"Usually if you're in front, if you're running away from somebody, you tend to be a bit nervous," the South Korean said through an interpreter. "But in Rory's case, apart from No. 14, he seemed really calm. I commend him for being, I guess, so emotionally stable. I wasn't."
A change in putters before the tournament gave Sabbatini's game a massive lift, especially in the stiff winds on Friday – and the new club came through again.
Sabbatini played the Bear Trap in 1 under for the tournament, while the rest of field was 1 over.
"I just really tried to play those holes as smartly as I could and just try to eliminate any opportunity for some big numbers," Sabbatini said. "There's a pretty good reason they call it the Bear Trap, because if it doesn't get you one way, it's going to get you another. It definitely caused some stress for me today."
Scores were lower on Sunday because the winds of earlier in the week fell off, but the average round for the tournament was still 2 strokes above par. Since the beginning of 2010, only last year's US Open at Pebble Beach has had a higher average – 4 over par.
US Open champion Graeme McDowell shot a 64 on Sunday, matching the lowest score in the event since it moved to PGA National in 2007, and finished 2 under, but he stayed at No 4 in the world as No 3-ranked Luke Donald, the 2006 Honda champion, tied for 10th at 1 under, shooting a closing 66.
Lee Westwood was unable to regain the world number one spot from Martin Kaymer, coming 29th when he needed to be in the top three, while Ian Poulter was 36th and Rory McIlroy down in 70th spot after a miserable 77-75 weekend.