Rose: New man to watch at Augusta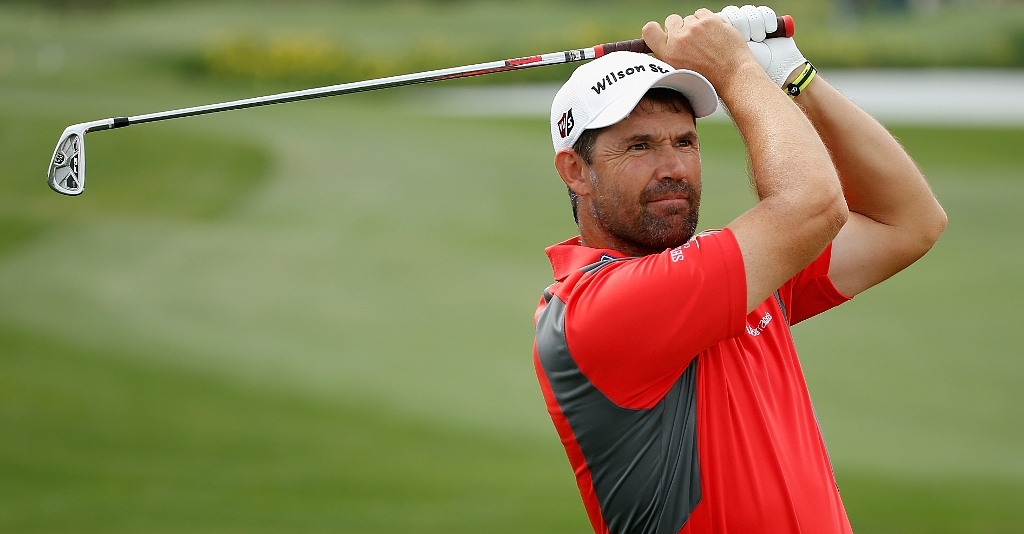 Even before he had finished celebrating on Sunday, Justin Rose was already turning his attention to the majors.
England's Justin Rose had not yet finished celebrating the biggest win of his career in Sunday's WGC-Cadillac Championship when he was already turning his attention to the season's up-coming majors.
And notably next month's Masters at Augusta National.
For winning at that level is no longer a distant dream for the lanky, 31-year Englishman.
On Sunday he shot a two-under-par 70 that was good enough to beat a jittery Bubba Watson by a stroke and hold off a late charge from world number one Rory McIlroy to claim his first victory in the elite WGC series.
It was Rose's fourth win on the PGA Tour, following victories in the Memorial Tournament and the AT&T National in 2010 and last year's BMW Championship, and crowned an impressive start to the 2012 season.
Rose's triumph ensures that Europe now has five of the top seven golfers in the world, his victory in Miami rocketing him from 22nd to 7th on the World Rankings list and his four victories Stateside putting him alongside Tony Jacklin and Luke Donald with Sir Nick Faldo the only English player remaining ahead of him with nine wins in the US.
But perhaps more important, is the huge confidence boost he gained from beating the Blue Monster and just about the best field the world of golf could throw at him.
Rose, who was born and lived the first eight years of his life in Johannesburg, South Africa, and now lives in Orlando, USA, with his American wife, currently sees himself as a strong contender for a first major – and maybe as soon as the first of them – the Masters, next month – but says it an unpretentious, matter-of-fact way.
"If you look at the tournaments I've won and now a World Golf Championship, the progression is really, really nice. The only thing that really is the next level up is a major," Rose said.
"That's not to say that I'm at that stage in my career where I am only focusing on the majors. I think there is a lot more for me to do in the game to get to that point. But no doubt, I feel my game is getting ready for that."
Rose's best finish in a major was tied for fourth in the 1998 British Open when he was 16 and he has had fifth-place finishes at both at the Masters (in 2007) and the US Open (2003).
He insists that his current form can be put down to a combination of his growing maturity as a professional golfer and the help of his back-up team, which includes his caddie Mark Fulcher, his swing coach Sean Foley and his sports psychologist Gio Valiante.
"I'm 31 now and maybe have learned the hard way a little bit. I've certainly had my chances in the past," he said.
"I think it's probably a confidence thing. When I do get into contention now, I believe I can go ahead and close it out.
"Also I have a great team around me. Its been an evolution and a team of people who have all worked really hard to help me."
One of the things Rose says has been strongest in his learning process is how to finish off a tournament; how to stay calm under building pressure going down the closing stretch.
And he certainly did that at real-estate magnate Donald Trump's latest acquisition on Sunday.
With Watson getting most of the cheers from the mostly American galleries at Doral's unforgiving Blue Monster on Sunday and with McIlroy on the charge ahead of him, Rose could so easily have cracked under the pressure.
He didn't and here, in his own words, is why: "I felt very comfortable. I was always kind of checking myself, even on the 18th tee, and there was very little nerves.
"I was like, this is not normal based upon the past. I guess it is a good sign," he said.
"There are a lot of tricks and stuff going in. It's very easy to say I'm going to be relaxed, but you've got to know your tendencies out there.
"I definitely work on my pace and my rhythm from my swing to the way I walk and everything," he added