Rory's in pole position, but…..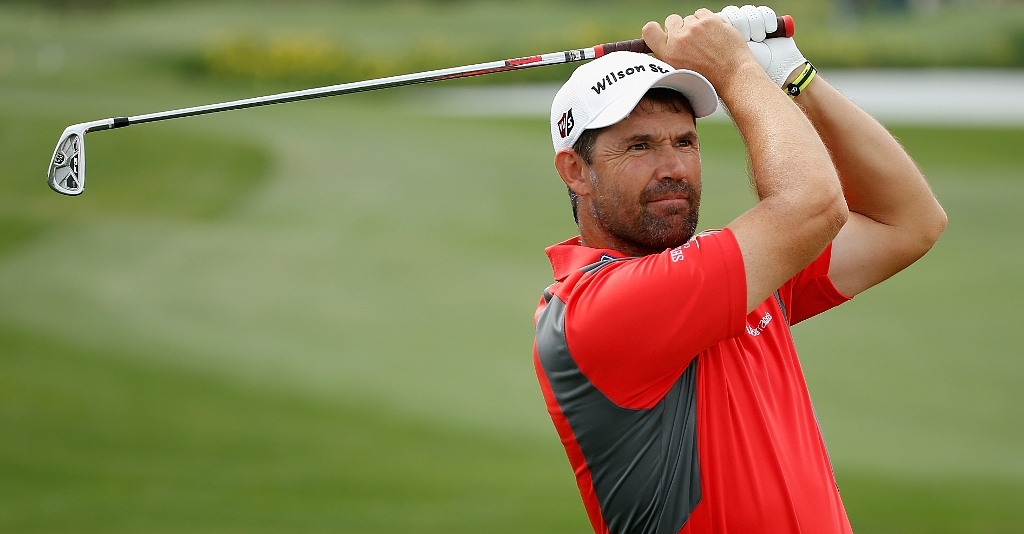 World No 1 Rory McIlroy has the best chance of winning the FedEx Cup this year and further enriching his coffers with the $10 million that will go to the winner.
But it won't be a cake walk for the 23-year-old golfing whizz-kid by any means, for along with him, there are four other big gun golfers, who are in a position to control their own destiny heading into next week's Tour Championship, the fourth and final leg of the FedEx Cup Playoffs at storied East Lake Golf Club.
Tiger Woods, who has won two of the five FedEx Cups contested so far, and lies second to McIlroy on the reset points standings, and fellow Americans Nick Watney, who is 3rd, and Phil Mickelson and Brandt Snedeker, who are 4th and 5th respectively, are all positioned so that they can claim the FedEx Cup outright if they win The Tour Championship.
But after that, winning this weekend at Atlanta's East Lake where the late, great Bobby Jones cut is golfing teeth, won't be enough.
For example, sixth-placed Louis Oosthuizen will not only have to win the Tour Championship, he will also have to depend on McIlroy finishing tied for 2nd or worse while England's World No 4, Lee Westwood, the No 8 in the standings heading into the big tee-off a week on Thursday, will need to win and rely on McIlroy finishing 3rd or worse, Woods finishing tied for 2nd or worse and Nick Watney finishing 2nd or worse.
Obviously the lower down in the standings, the greater will be the player's dependence on the performances of those above him.
For instance Luke Donald, now World No 3 behind McIlroy and Woods and currently sitting at No 15 in the FedEx Cup standings, will have to win and hope that R-Mac finishes 9th or worse, Tiger 4th or worse, and Watney 2nd or worse.
There are, in fact, thousands of possibilities in an event when even Scott Piercy, the American in 30th and last place in the standings, has a mathematical chance of winning the FedEx Cup.
But in his case it would require his victory in the Tour Championship to be assisted by McIlroy finishing 29th or worse, Woods in a three-way tie for sixth or worse, Watney in a tie for fourth or worse, Mickelson in a tie for third or worse, Snedeker in a three-way tie for second or worse and Oosthuizen in a tie for second or worse.
Looked at realistically this is never likely to happen, but, on the other hand, there is also a realistic chance that next week's big five in the standings will be usurped by an outsider like Bill Haas, who came through from being in 35th place at the start of the Playoffs to win last year's Tour Championship and FedEx Cup.
It may say something that Haas didn't make the top 30 who this year will contest the Tour Championship.
And nor did the 2008 winner Vijay Singh – despite his valiant effort in the BMW Championship last week where he eventually finished in joint 6th place with Adam Scott after leading this 3rd-leg Playoff event for a spell.
Indeed, apart from Woods, who won the inaugural FedEx Cup title in 2007 and then did it again in 2009, this leaves Jim Furyk (2010) as the only other former FedEx Cup winner in next week's field, although, at No 18 in the standings, his chances of winning again cannot be too bright.
For him, a second FedEx Cup bonanza would depend on him winning and seeing McIlroy finish in a tie for 11th or worse, Woods 5th or worse, Watney in a 3-way tie for 3rd or worse, Mickelson 3rd or worse and Snedeker in a 3-way tie for 2nd or worse.
And that's a tall order in the light of the fact that the front runners have not only been playing some of the best golf ever seen at the FedEx Cup, but also that they will have a week off to re-arm themselves for the big battle in a fortnight's time.
Personally I can't see too many men outside of the current top five winning at East Lake, including McIlroy who, in his mood right now, is more than capable, I believe, of winning his third straight playoff event, rewriting the record books and hoisting himself to the top, or at least close to the top, of the list of the Globe's self-made millionaires still under the age of 25.
And even if he doesn't win, there is still the strong possibility that the Northern Ireland golfing icon could still carry off the FedEx Cup with a fifth-place finish in the Tour Championship.