Rory McIlroy on final US Open tune-up, Tiger's Pebble Beach win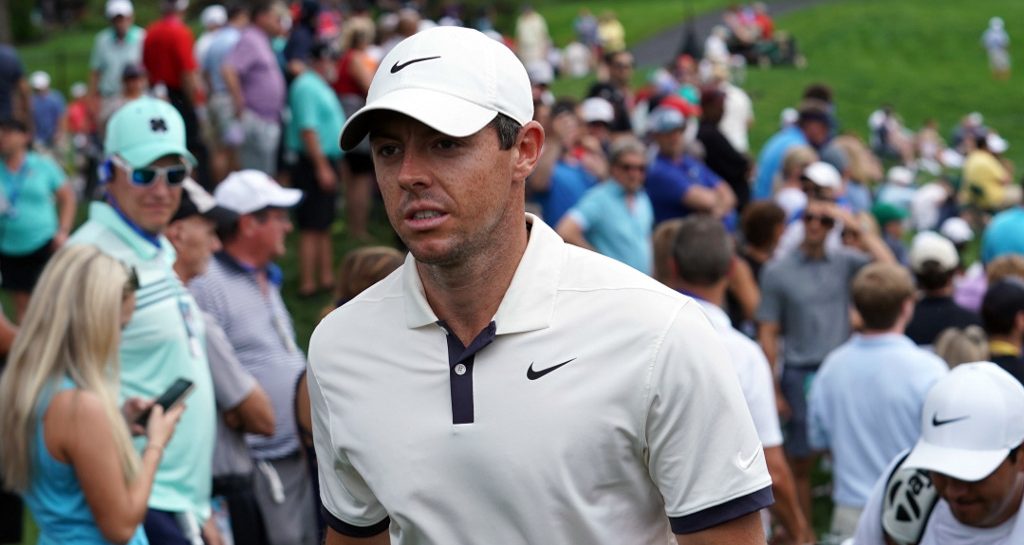 Rory McIlroy hopes to be in perfect shape for next week's US Open at Pebble Beach, although he knows Tiger Woods' record-breaking win in 2000 will probably never be equalled.
McIlroy is in the field for this week's RBC Canadian Open, clearly eager to be as prepared as possible for the challenge that awaits at Pebble Beach next week.
The Northern Irishman has missed the US Open cut in each of the last three years, and is obviously desperate to avoid an even more unsightly four-peat.
He is confident the challenge presented by the Hamilton course will serve him well for Pebble Beach.
"It's a very strategic golf course," he said. "You've got to put it in play off the tee, and I'm definitely going to have to drive it better this week than I did last week. There's a variety of different tee shots that you need to hit, with different clubs, and the greens are going to be a very similar type of grass.
"The rough is pretty thick as well, so if you miss it in the rough you're doing well to get it up by the green. And then, if you do miss greens, it's going to be pretty similar in terms of the lies that you get.
"But obviously this isn't just a preparation week. This is a very prestigious tournament, one of the oldest tournaments in the world that I would dearly love to be able to add my name to.
"I'm fully focused on this week, but knowing that if I play well here this week, and have good control of my ball and my distance control, that that will serve me well going into next week."
Much of the focus will be on Masters champion Tiger Woods next week, as he returns to the venue where he won the US Open by an incredible 15 strokes back in 2000 in what turned out to be the first leg of his famous 'Tiger Slam'.
As far as McIlroy is concerned, that kind of feat is unlikely ever to be repeated again.
"It was just so dominant," he said. "Tiger probably led the field in every single statistical category. I'm sure he was up there in distance and driving accuracy.
"I think he never drove the ball better than he did that year, long and straight. He had unbelievable distance control with his irons and he was holing putts. He did everything he needed to do. Golf can feel pretty easy when it's like that.
"I've played tournaments and played well where the back nine has been comfortable and you've been able to sort of let it sink in. But to win by 15, it's remarkable. I don't know if we'll ever see a performance as dominant as that again.
"The fields are so deep nowadays that even your really good golf is very hard. That's why Tiger winning by 15 might be something we only ever see once in our lifetime."