Reed apologises for outburst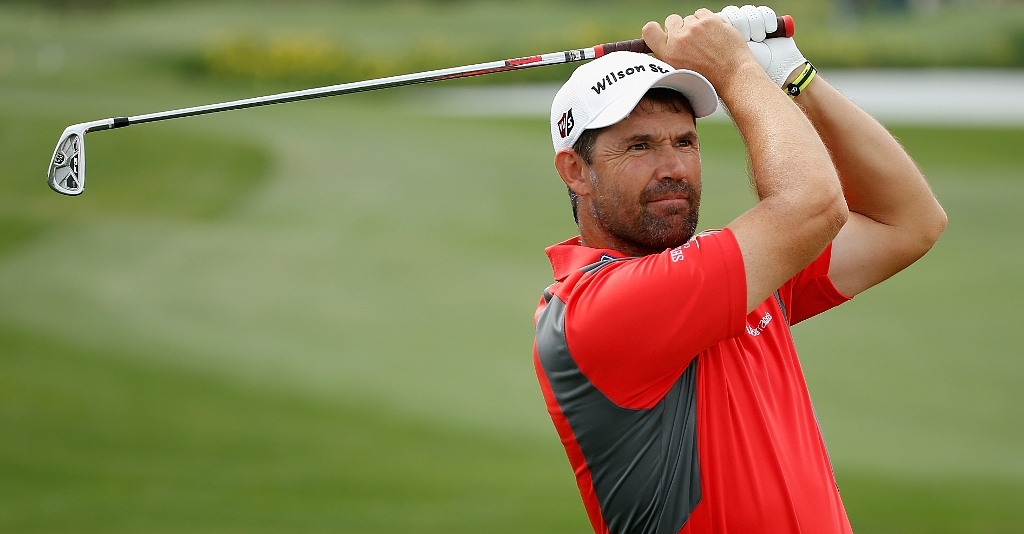 Ryder Cup star Patrick Reed has vowed to clean up his act after being called out for a foul-mouthed outburst on the opening day of the WGC-HSBC Champions.
Playing alongside Graeme McDowell, Reed was picked up by television cameras reacting angrily after dropping a shot at the first hole, his 10th of the day.
He was clearly heard saying, "Nice f****** three-putt you f****** f****t", and will in all likelihood be fined by the PGA Tour as a result.
The 24-year-old has apologised for his "unacceptable" choice of words.
"Today I felt like I handled myself pretty well and yesterday I did not," Reed said after completing his second round on Friday.
"Yesterday I made a stupid error, that's for sure. (I'm) sorry for definitely the words that I said and everything that went on on number one, which was my 10th hole. (It) never should have happened. Golf is a gentleman's game.
"Unfortunately it happened to me and all I can do is just learn from it and move on, and hopefully continue playing well and keep giving fans something to watch.
"I'm young and growing up, I had temper issues, on and off the golf course. I live and die through every shot. I love the game so much and I expect perfection, but no one is ever going to be perfect in this game. It's just one of those things that I have to learn how to deal with and know how to handle and when I do a good job on it, I definitely play better. It got the best of me this week.
"The passion I have for the game is never going to change. It's just if I'm ever going to get upset at myself, especially after a Ryder Cup and at the level of golf I'm playing nowadays, you can't have outbursts. Unfortunately I did and happened to be on camera and it just happened."