Raphael Jacquelin sings the praises of 'unbelievable' La Manga Club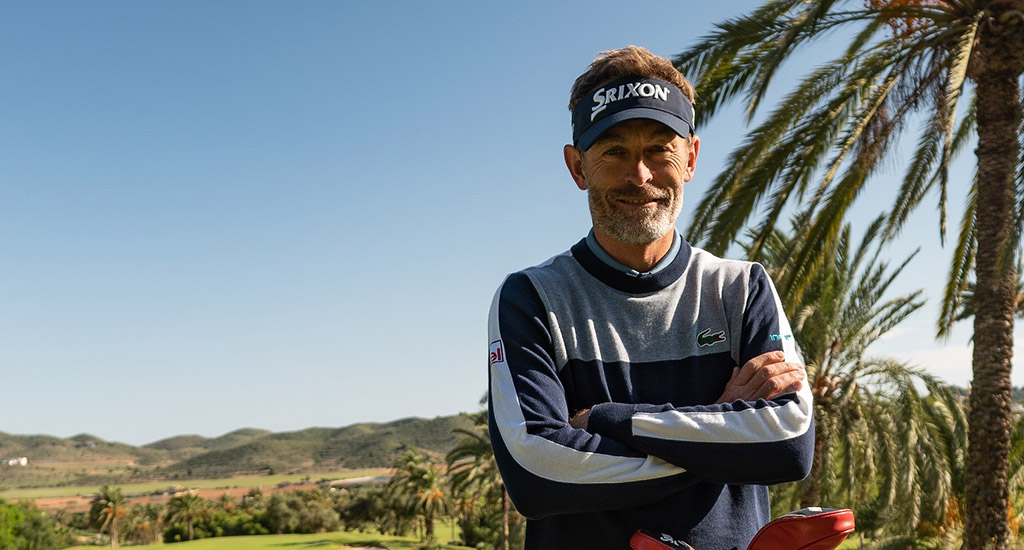 French European Tour star Raphael Jacquelin has delivered a glowing verdict on Spain's La Manga Club after visiting the iconic golf venue for the first time – and was so impressed by the resort that he is already planning a return trip.
Jacquelin took advantage of a break in his playing schedule to join a group of friends on a short golfing break to Murcia, south-east, Spain, this month.
The 45-year-old had the chance to play all three of La Manga Club's acclaimed 18-hole courses – the North, South and West – as well as experiencing a range of the resort's extensive other facilities, and such was the impact of his visit that he is already making plans to return in the future.
"I've heard a lot about La Manga Club since I first started playing golf but this was my first time at the resort," said Jacquelin, a four-time winner on the European Tour.
"It's unbelievable. I'm from Lyon and at this time of year it's not very nice to play there. It's not great at all but it's completely different here and it would be a great facility to come and experience in winter.
"The courses are in great shape, you have got all the facilities (for a golf break) and I'm looking forward to coming back."
Jacquelin is the latest high-profile name from the golfing world to visit La Manga Club which, located in an exclusive corner of Murcia, has been a favourite destination of golfers worldwide for the last five decades.
Golfing legends Gary Player, Arnold Palmer and Seve Ballesteros all figure prominently in the resort's illustrious past. As well as three 18-hole golf courses, its golf facilities include a nine-hole, par-47 academy course and a first-class golf training centre, while the venue will celebrate a new honour next April when it hosts amateur golf's prestigious 2020 Bonallack and Patsy Hankins Trophies for the first time.
In addition to golf, the resort's boasts an array of other world-class amenities including a 28-court tennis centre, a 2,000sqm Wellness Centre, a choice of a five-star hotel, four-star serviced apartments and townhouses and more than 15 bars and restaurants.
GOLF365 is now on Instagram, don't forget to check us our for more golf news, reviews and satire – CLICK RIGHT HERE! You can follow us on Twitter too.