Randhawa leads in Hong Kong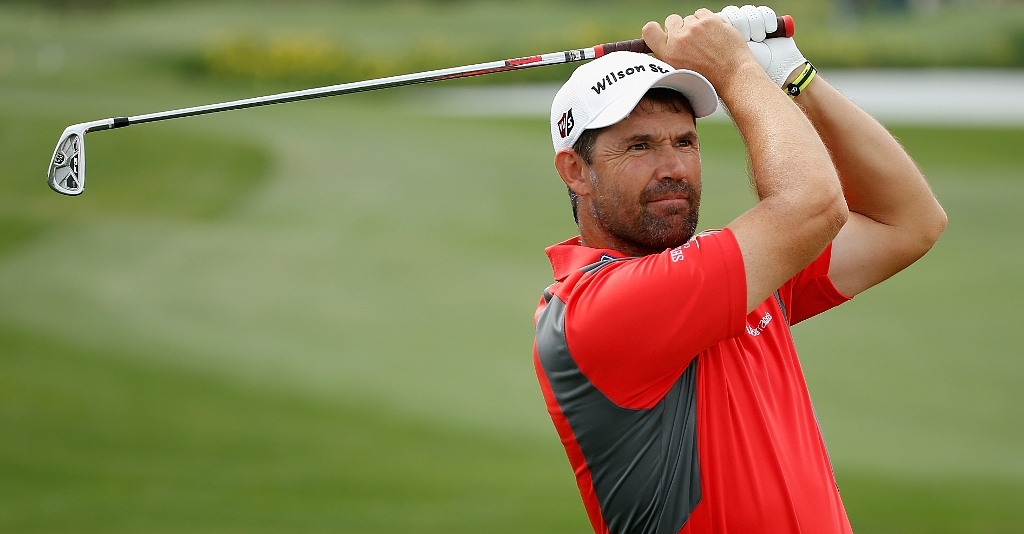 Jyoti Randhawa of India holed 23 putts en-route to a six-under-par 64 to grab the first round lead at the US$1.3 million Hong Kong Open on Thursday.
The 2002 Asian Tour number one said he 'putted his heart out' in a round of seven birdies and one bogey to take a one-shot lead over Angelo Que of the Philippines at the Hong Kong Golf Club.
Ernie Els of South Africa, who is an Honorary Member and International Ambassador of the Asian Tour, produced a 66 in his return to Hong Kong after 18 years to share fourth place alongside eight other players including Lu Wei-chih of Chinese Taipei, Baek Seuk-hyun of Korea and Nicolas Colsaerts of Belgium.
Miguel Angel Jimenez's ambitions of winning an unprecedented fifth Hong Kong Open title was hampered by a stomach bug as the Spaniard returned with a disappointing 72 to lie in 103rd position in the event which is sanctioned by the Asian Tour and European Tour.
Jyoti, 42, rediscovered some of his best form courtesy of a hot putter which resulted in two closing birdies at the Fanling course.
"I've been playing decent in the last few weeks but haven't been able to put up a good number. Today I really putted my heart out, so I'm really happy with the way it went, and I'm glad I got the pace on the greens right," he smiled.
The popular Indian, who has eight Asian Tour victories but not since 2009, says that regular exercise, has helped improve his golf game.
"I've been working on my physical fitness with my coach. We've been doing a lot of cardio and building my lower body. I changed my swing last year and I'm swinging better because of a more stable lower body. It is still not that strong but I'm working on it," said Jyoti.
The colourful Que, a three-time Asian Tour winner, posted his first bogey-free round on the Asian Tour in 2014 which was highlighted by a 40-footer birdie putt on the 15th hole.
"I putted like a maniac today. My first birdie was on the 15th hole (started on 11). I wanted to put it near the hole but it went in and I thought to myself "well that's a start". I hit my putt too soft on the next hole and it still went in and that's when I told myself that it could be my day," smiled Que.
Four-time Major champion Els, who is nicknamed the 'Big Easy', was disappointed not to shoot a lower score after missing three 'very makeable putts' on holes 14, 15 and 18.
"I missed three very makeable putts. But I think on the front nine, I made up for it. If people had the cameras with us on the front, you'd have thought I was a seven-handicap. But I pulled it together and played much better on the back nine," said Els.
"You want to have a good round the first day. It's easy to shoot yourself out of it. At first there's quite a lot of pressure and then you take it from there. Each day, it's like a session in cricket. You take the session and do as best as you can, and then it all happens on Sunday afternoon," he smiled.
Jimenez, winner here in 2004, 2007, 2012 and last year, struggled with food poisoning as he returned with one birdie against three bogeys. Despite his poor start, the Spaniard is optimistic he can lift himself up on the leaderboard.
"I've been hitting good. I make only one birdie but I saved a couple of good pars, and then I missed a couple of birdies, also. It has been done before so I will try to move up the leaderboard," said Jimenez.