Jon Rahm happy with golf and behaviour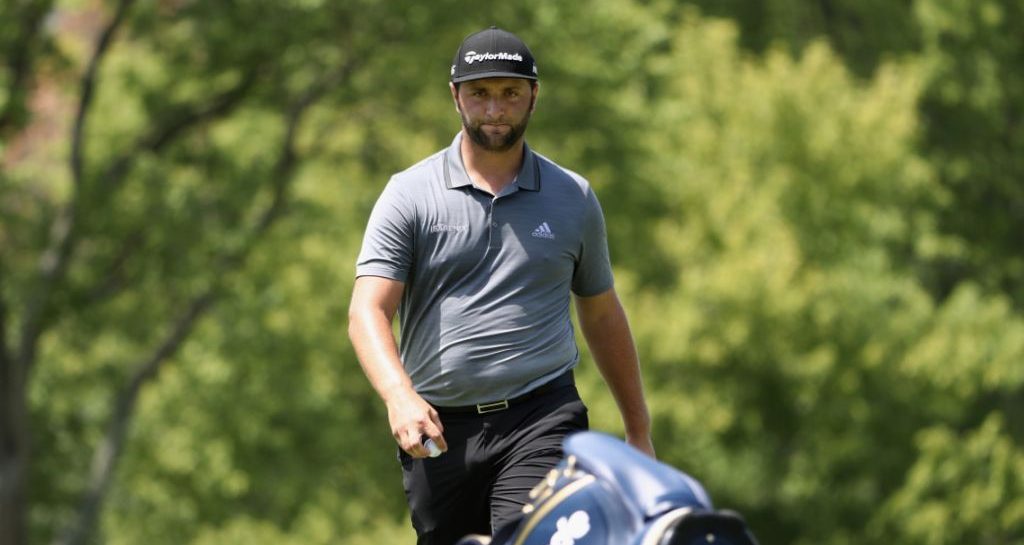 The metrics against which Jon Rahm measures his performances are about more than just golf and the Spaniard has reflected on his PGA Championship showing with glowing self-approval.
Rahm has five professional victories to his name and a sterling amateur career behind him.
His golfing ability has never been in question however his fiery temperament has seen him gain his fair of critics.
Rahm wants to be remembered as more than just a golfer and has made a concerted effort to play good golf and also act as a role model to young players.
At last week's PGA Championship Rahm finished in a tie for fourth and behaved impeccably well.
Upon reflection, the Spaniard was extremely happy with both his golf and his conduct.
"I feel great," he said.
"Top four in a major, it's the second one of the year, I would have taken that.
"I think that this week was a huge milestone and when it comes to my mental aspect of the game, it was a thousand per cent better than what it's been in the past.
"Hopefully I can keep working, improving on it and become a much better role model than I've been until now, which is one of the main goals for this week and it's a goal of mine in my career.
"It's just started, but I hope that my performance in tournaments and good behaviour just keeps going and I always want to win a tournament."
Rahm is currently ranked fifth in the world and a major title is surely just around the corner.