R-Mac could make it tough for Tiger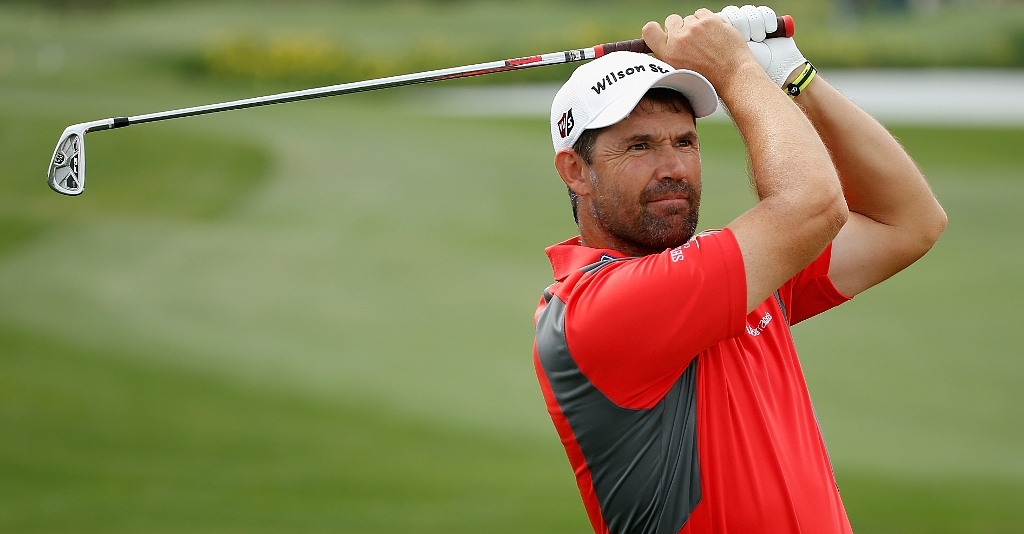 With five wins this year and five World Challenge titles since its inauguration some 15 years ago, it's no surprise whatsoever that Tiger Woods is the favourite to win this week's Northwestern Mutual World Challenge.
With odds of 5/2, the bookies have installed the World No 1 as their top favourite on the 18-man list of world-class players invited this year to play in an event annually hosted by the current World No 1 at California's exclusive Sherwood Country Club.
But a word of warning.
Northern Ireland's Rory McIlroy is one of the five Brits in what, save for Australian Jason Day, is an otherwise all-American field and if he comes out firing as he did when he reeled in and eventually beat World No 2 Adam Scott in last week's Emirates Australian Open at Royal Sydney Golf Club, Woods might just find that he, in fact, is the one holding a tiger by the tail.
McIlroy, posted as the bookie's second favourite at 6/1, broke the leanest winless drought of his career in Sydney and if anything, this long-awaited comeback should spur the Northern Ireland 24-year-old into a spirited run at a title he has yet to win.
Mind you, in a field containing 12 of the World's Top 20 World-ranked golfers, 10 major champions, 10 members of this year's 12-strong US Presidents Cup team and both the US PGA Tour's player of the year (Tiger Woods) and Rookie of the Year (Jordan Speith) there are any number of possible winners, not the least of them being the defending champion Graeme McDowell, a two-time winner.
In truth, you can't write off any of the 18 in the field including Spieth, who though still just 20, has already picked up his first PGA Tour title and, in the process, rocketed to No 22 on the World Rankings list.
That puts him ahead of seasoned stars of the calibre of Lee Westwood, Ernie Els and Bubba Watson and which ever way you look at it, that's truly something to take notice of.
And while we are looking at young guns it might not be wise to ignore the claims of Day, who despite the tragic loss of his grand mother and other members of his family in the Philippines typhoons, played some truly inspired golf to win both the individual and (teamed with Adam Scott) team title at the HSBC World Cup of Golf some three weeks ago.
If he plays that kind of golf again, he too will be up there among the front runners coming down the final stretch on Sunday.
And Tiger? What can we expect from him?
Plenty, I'd say.
Woods likes nothing better than an occasion and this year's World Challenge, the 15th in all, is certainly an occasion. It will be the last to be played at Sherwood Country Club before it moves to Isleworth Golf and Country Club in Windermere, Florida, next year.
In these circumstances I would say you can expect to see a real battle royale between our multi-titled host and the new-look R-Mac who is expected, once more, to be highly energized and all about focus and accuracy as he sets about maintaining the drive that brought him his comeback triumph in Sydney last week – and to show the world that he is ready once again to resume his battle with Tiger for the World crown.
But as I have already warned, don't be too surprised if someone like McDowell, Day, Matt Kuchar, Dustin Johnson, Ian Poulter or Jason Dufner, the reigning PGA Champion, steps up and pips the two of them to the tape.
It's not out of the question.
THE BOOKMAKERS' ODDS
These were the odds being quoted on all 18 players in the field by Sky Bet on Tuesday*.
Tiger Woods 5/2
Rory McIlroy 6/1
Graeme McDowell 12/1
Ian Poulter 14/1
Dustin Johnson 16/1
Matt Kuchar 16/1
Steve Stricker 16/1
Jason Day 16/1
Webb Simpson 20/1
Jordan Spieth 20/1
Keegan Bradley 20/1
Jim Furyk 20/1
Zach Johnson 22/1
Lee Westwood 22/1
Hunter Mahan 25/1
Jason Dufner 25/1
Bill Haas 40/1
Bubba Watson 40/1.
* For all the bookmakers latest odds you should go toOddschecker.com