Poulter: I'll bounce back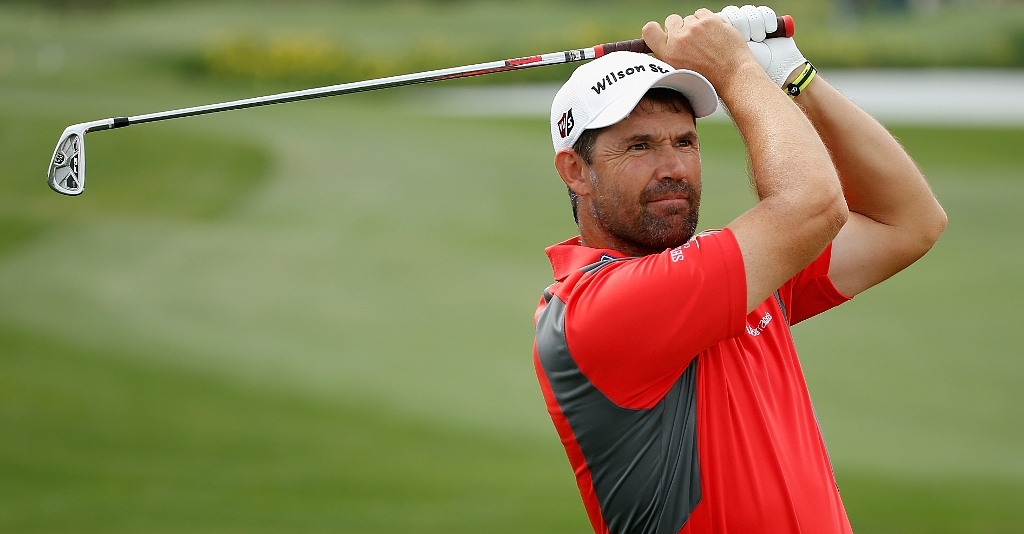 Ian Poulter did not prove quite as talismanic as usual at the Ryder Cup on Friday, but he's confident he can do better this weekend.
The Englishman suffered his first defeat in eight matches during the morning's foursomes – and a heavy one at that – beaten 5&4 by United States debutants Jordan Spieth and Patrick Reed while playing alongside rookie Stephen Gallacher.
It was Poulter's heaviest ever defeat at the Ryder Cup, and would have given the Americans some confidence against a player they singled out as one of Europe's leading lights, particularly after he sparked the Medinah fightback two years ago.
"There are a few guys on our team that specifically would like to match up against Ian," said Spieth.
"There are a few guys that came up and told us that they are very jealous that we had them today.
"But whatever it is, past history or just the fact that he's known as being kind of the Ryder Cup wizard for the Europeans, he's certainly not under our skin because we haven't dealt with him before."
Poulter was quick to downplay the morning's defeat, however.
"Obviously my record has been pretty good so taking a dent this morning I can shrug that off and look forward to tomorrow," said the Englishman.
"Obviously it's a loss on the board, whether that be 5&4 or one down, but I don't look at it as a heavy loss, I just look at it as a loss.
"Ryder Cup is very black or white. It's very simple: You lose or you win.
"I said to Stevie walking off the golf course when I played with Darren Clarke in 2004 we had our butts kicked the first time I ever played (losing 4&3 to Tiger Woods and Chris Riley) and obviously we've had that today. But you know what, things can change very quickly.
"This is a team game and they have to beat 12 of us. It's not just about singling one or two guys out.
"This is about us digging in when we need to and that's exactly what we need to do as a team.
"Me personally, I need to hole a few more putts and that's what I didn't do.
"I left a few putts short, which is very frustrating, but this is a strong team and a team that you'll see fight very hard right till the end."
Poulter didn't feature in the afternoon fourballs, but said that was always part of the plan.
"I knew I wasn't playing this afternoon. It's very difficult to play everybody in five matches in the Ryder Cup," he added.
"We need to keep the team as fresh as possible and make sure everyone gets a good rotation and a good amount of games.
"I knew I wasn't playing five coming in this week, and I probably didn't want to play five coming into this week.
"Not many people have been able to play five and win five and the reason for that is because it's very tiring.
"I'm 38; we've got some younger pups on the team that might be able to do it better than I can.
"If my role is to play twice or three or four or five times then I will go out there and do whatever I'm asked to do."