Players admit concerns over what the USGA has in store at Pebble Beach
While the USGA says Pebble Beach has never looked better, the pros aren't convinced there won't be any nasty surprises in store at this week's US Open.
Having felt the pain of several punishing layouts in recent years, many players now look upon the USGA with what can only be called a very healthy sense of skepticism.
John Bodenhamer, the senior managing director of championships for the USGA, doesn't see any cause for concern, however.
"I don't think I've seen the golf course in better condition," he said.
But many players aren't ready to take the USGA at its word.
"I think the U.S. Open has been in the past one of the most respected majors as far as the test you're going to face — fair, hard, a good test of golf," said Rickie Fowler. "I don't think you're going to find a lot of guys who say it's been a true test. Not all that stuff is coming together like it used to."
Phil Mickelson, meanwhile, is praying for rain to help neutralise whatever the USGA has in store.
"One hundred percent of the time, they have messed it up if it doesn't rain," he said. "The rain is the governor — that's the only governor they have. And if they don't have a governor, they don't know how to control themselves."
Even Tiger Woods admits he's seen a shift in recent years.
"The Open has changed," Woods said. "I thought it was just narrow fairways — hit it in the fairway or hack out, move on. Now there's chipping areas around the greens. There's less rough, graduated rough. They try to make the Open strategically different. I just like it when there's high rough and narrow fairways and, 'Go get it, boys.'"
The USGA hasn't been blind to all the criticism, Bodenhammer said.
"It's not lost on us, all that's been said and written. It's incumbent upon us to have a great US Open — not just this year, the next several years."
The initial signs certainly look promising. The fairways are roughly the same width as they always are at Pebble, and the rough is lush and will punish any wayward tee shots.
Changes have been kept to a minimum. Rough has been restored left of the green on the par-5 14th. During the 2010 US Open, if your shot wasn't pinpoint accurate there, the ball was gone.
The fairways are slightly narrower than in 2010, Bodenhammer said, and there are few instances of graduated rough, especially on the shorter par 4s.
Bodenhamer said he listened to many voices in helping to prepare the course for this week's championship. These include the superintendent and golf director at Pebble Beach and several past champions including Woods, Jim Furyk, Rory McIlroy, Ernie Els, Hale Irwin and Curtis Strange.
"They've earned the right to talk about the U.S. Open," Bodenhamer said.
"The best way to describe it is what I grew up with: When you see it, you'll know it's a US Open," he added. "I think you'll see that this year."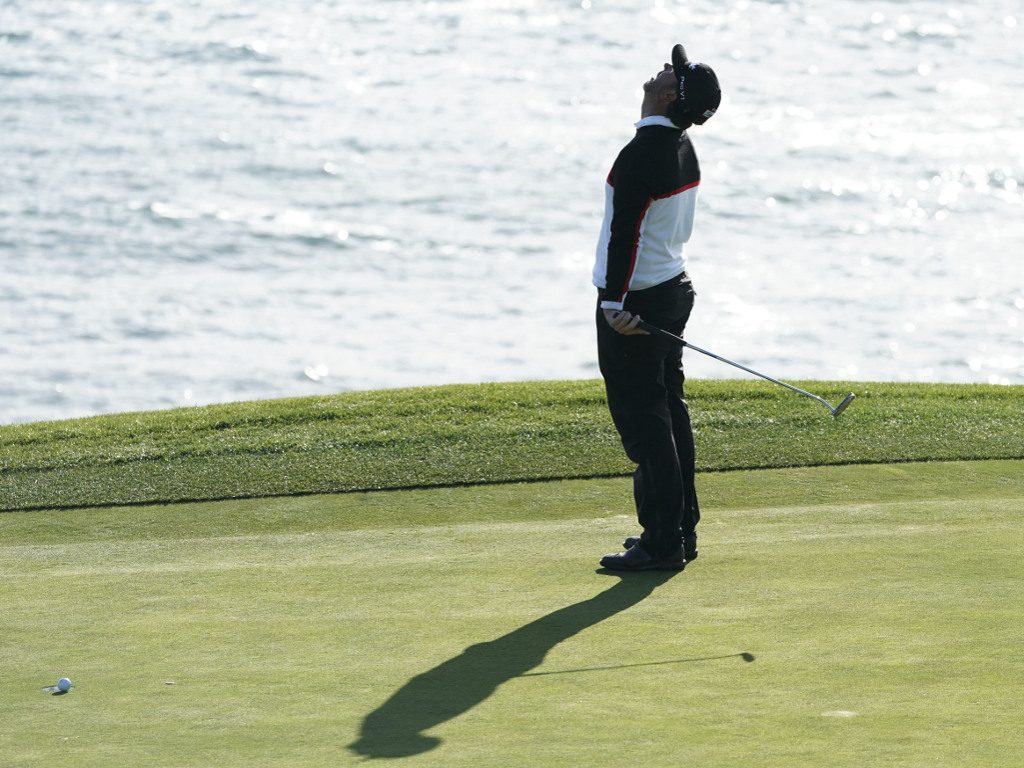 Former champion Furyk takes a more forgiving view of the USGA's past handling of the tournament.
"Golf course setup is not easy," he said. "We're human. The golf course changes. Nothing is free of being able to screw it up. You're dealing with a moving target. As critical as we are as players, it would be difficult to be on the other side and set it up."
And as for defending champion and World No 1 Brooks Koepka, he has so much confidence right now he doesn't care what they have in store.
That's probably because he was able to master the treacherous conditions at Erin Hills in Wisconsin to win his first US Open in 2017, and then did it again at similarly demanding Shinnecock Hills last year.
"Whatever they're doing, it's working for me," Koepka said. "So I don't care what they do."
"We've all got to play the same golf course. It doesn't matter. Guys like to complain. I just don't complain.
"We've all got to deal with the same issues. If you hit the fairways and hit every green you're not going to have any problems."