PGA Tour investigating DeChambeau for compass use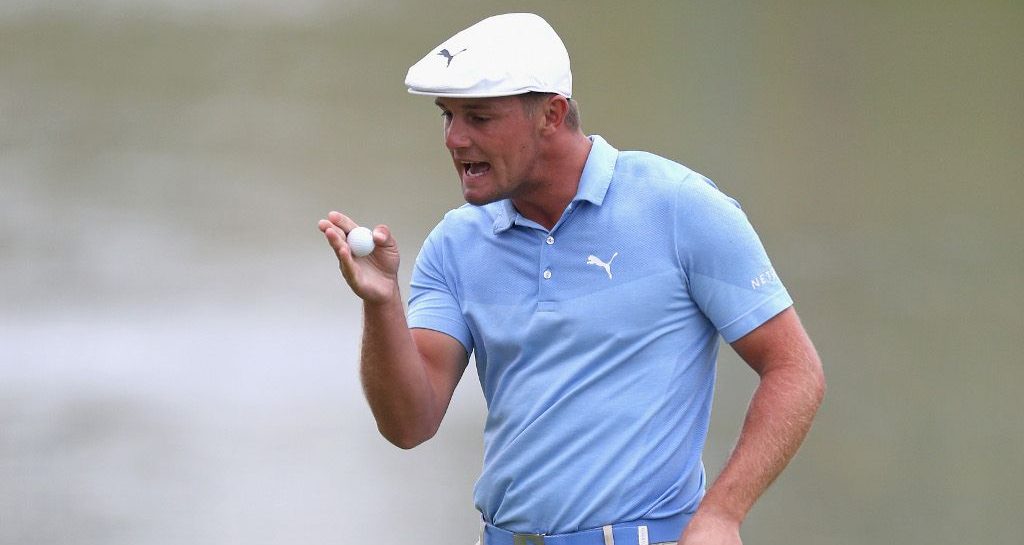 American pro Bryson DeChambeau could be in a spot of bother after the PGA Tour confirmed it was investigating him for his use of a compass at the Travelers Championship.
DeChambeau was spotted using a compass with his yardage book during coverage of the third round at TPC River Highlands on Saturday.
It's far from the first time he's used the instrument, however. According to DeChambeau – or 'The Scientist', as he is widely known on Tour – he has been using a compass for nearly two years.
"I'm figuring out the true pin locations," said DeChambeau. "The pin locations are just a little bit off every once in a while, and so I'm making sure they're in the exact right spot. And that's it."
PGA Tour officials say they are now investigating whether or not the device is permitted in competitions, with a decision to be made later this week.
"They said, 'Hey, we just want to let you know that we're investigating the device and seeing if it's allowable,'" said DeChambeau. "I understand. It wouldn't be the first time this has happened."
DeChambeau, who was also investigated by the Tour for his use of side-saddle putting last year, finished in a tie for ninth at the Travelers Championship.
The 24-year-old clinched his second PGA Tour title at the Memorial earlier this month, just less than a year after his maiden triumph at the John Deere Classic in July of last year.
"It's a compass. It's been used for a long, long time. Sailors use it," DeChambeau said. "It's just funny that people take notice when I start putting and playing well."