PGA Championships preview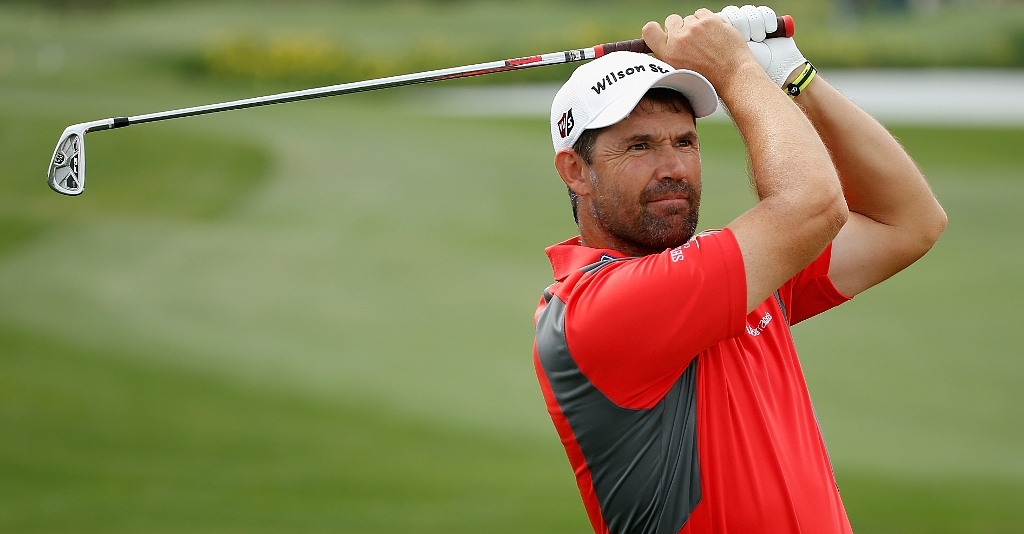 The year's final major gets underway at Whistling Straits on Thursday, and we've run the rule over the fascinating course and the contenders who may tame it.
Whistling Straits is a peculiar golf venue, for several reasons. Chief among them is the course's uncanny ability to produce play-off winners at the US PGA Championship.
When the PGA Championship was first hosted by Whistling Straits, in 2004, Vijay Singh fended off challenges by Justin Leonard and Chris DiMarco in a thrilling contest on the final day. It was a fitting result which saw Singh collect his third major.
More drama unfolded in 2010, when German machine Martin Kaymer managed to emerge unscathed against Bubba Watson in the play-off. There could have been a third player in the play-off that year. However, Dustin Johnson was struck with a two-stroke penalty, in what some have even called one of the greatest injustices in a golfing major.
By some, I mean pundit David Faherty, who always speaks sense. Nevertheless, I digress.
Those in the know say the land on which the course is built used to be an army base. It has since proven to be an extraordinary battle ground for those competing at the final major of the season. Expect another war of attrition in 2015.
The thing about Whistling Straits is that many golfers have had some difficulty describing what kind of course it is. It is a links course, of that we are certain. However, it does not necessarily play like a links course.
Phil Mickelson once said it was a "Scottish-looking course that plays like an American course".
Some have called the venue a links course on steroids (that could only be Hunter Mahan), while former US Open winner Graeme McDowell, who embraces stern challenges, called it a golf course with 'teeth'. The message is clear. Those who conquer Whistling Straits have no fear. Or are able to overcome it.
The difficulty that players will likely encounter this week will have everything to do with trying to establish what brand of golf is most suited to this course. At the outset, it seems likely that those who scramble well and have the ability to adapt to all circumstances, will likely succeed.
The two previous PGA champions produced at this venue, Kaymer and Singh, were particularly well known for their innate ability to scramble. Singh, now 52, is unlikely to replicate the form that he produced in 2004. Age is indeed a leveller.
However, it is perhaps worth nothing that Singh has recorded a remarkable 94 percent in scrambling from the fringes in 2015. That puts him among the top 30 in this category. Again, he is certainly not a contender this week. However, the giant Fijian can at least be expected to showcase glimpses of the player that he once was.
Kaymer has also been impressive from the fringes in 2015 and remains a threat of sorts.
However, the one statistic that will likely hurt him at this year's PGA Championship, as it has with many other players in the past, is that he has failed to win a tournament in 2015.
The tournament's most recent winner, Rory McIlroy, won three times before conquering a dark and eerie Valhalla in 2014. He was also a winner before lifting the Wanamaker Trophy at Kiawah Island in 2012.
The 2011 winner Keegan Bradley had already produced a win at TPC Four Seasons before conquering Johns Creek later that year. The same trend was witnessed in 2010, 2009, 2008, 2007, 2006, 2005 and 2004.
Nothing is ever guaranteed in golf but winning a tournament before the PGA Championship seems like a reasonable thing to do.
So, who are the PGA Tour winners this season? Well, there are actually many but only a few that are worth noting. Jordan Spieth has produced a season for the ages in 2015. The fact that two of his four wins came at Majors creates a little perspective. Rule him out at your own peril.
Singh won four times before his triumph in 2004 and Tiger Woods won four times before his triumphs in 2000, 2006 and 2007 – oh the good old days. Ignoring Spieth this year would be foolish.
Just three months ago Rory McIlroy was worth noting and probably still is. However, the fact he has not played since early July does create an element of doubt for the Ulsterman and many of his fans.
Nevertheless, he is still a contender and there is a world number one ranking at stake this weekend.
If that impending contest does not whet your appetite then you probably need to take some time to have a word with yourself.
Jimmy Walker has produced six top 10 finishes this season. Two of those were wins, while another two were second placed finishes. Walker has made 18 of 19 cuts this season.
He has finished outside the top 20 in his last three tournaments, which includes a failed trip to the home of golf (T30). However, he has one or two statistics that really do matter ahead of this year's event.
They are scrambling from the fringes and scrambling from further than 30 yards. Walker has the proverbial big match temperament and considerable maturity on his side. If McIlroy and Spieth stumble, which is actually quite possible, then Walker is possibly the player to watch.
Bubba Watson has not done a considerable amount wrong this season. Seven top 10 finishes and two wins would suggest as much. However, the news that really has my attention is the fact he finished second at the Canadian Open and Bridgestone Invitational. Normal people call that momentum.
Above all else, Watson will want to prove he can win a major that is not played at Augusta National…that he is not a one-trick pony.
Finally there is Queenslander Jason Day, who is possibly the most liked golfer on the PGA Tour this season, partly because he is made of steel but also because he has come so close to winning on so many occasions.
Every player who works hard deserves to win, but Day, in my biased opinion deserves it the most.
A win at Whistling Straits would be so fitting after what has been an extraordinary season, which has featured seven top ten finishes already, never mind the bouts of vertigo. I can't think of a better way for him to cap it off.
As is often the case at this tournament, dark horses do win and they tend to do so rather comfortably. Jason Dufner won by two strokes at Oak Hill and who can forget YE Yang's exploits at Hazeltine in 2009.
The great difficulty with dark horses though is that it is exceedingly hard to establish which one is likely to cross the line. Not too long ago Sangmoon Bae would have been a good option to back at the PGA Championship.
The fact still remains that he has won a tournament this season and that has been accompanied by four top ten finishes. The concern is that his last top ten was recorded in February and there really has been a gradual decline since then.
Bae lost his attempt to delay military service earlier this year and this will likely be his last major tournament for at least two years. His prospects don't look outstanding at this juncture but a win for him would certainly draw a few tears for golf supporters, who have watched him become a force to be reckoned with on the PGA Tour.
Brooks Koepka has six top ten finishes this season, with the most recent being recorded at the Bridgestone Invitational last week. That result is significant because players who do well at the Firestone Country Club tend to carry that form into the PGA Championship. Many good things have been said about Koepka this season. He might just cross paths with destiny this week.
Robert Streb has been a fascinating player to watch. While his last win was recorded in 2014, his exploits at the Wells Fargo Championship, Greenbrier Classic and Bridgestone Invitational make him a player worth watching at Whistling Straits.
Sweden is desperate to produce a major champion and the one man who has been backed to successfully fulfill that mandate in recent seasons, Henrik Stenson, simply does not look like he will.
However, a new hope has emerged in David Lingmerth, a winner at the Memorial earlier this season. Like many PGA Champions who have come before, Lingmerth has considerable momentum, which only a fool or the extremely stubborn will ignore.
Sixth at the Bridgestone Invitational, third at the Quicken Loans National and sixth at the Greenbrier. Put on your skates folks, this man has talent.
Finally, there is the chiseled Billy Horschel, who has not been absolutely prolific this season. Well, he hasn't been prolific at all really.
He has not won anything this term but is the reigning FedEx Cup Champion. In isolation, that does not mean much either but it offers a glimpse of what he can do when the situation demands it.
His top ten finishes at the St Jude Classic and Texas Open make him rather dangerous. The reality is that he is due a win this season and what better place to do it than at the final major of the year.
Siyabonga Mchunu