Pettersen in control at Turnberry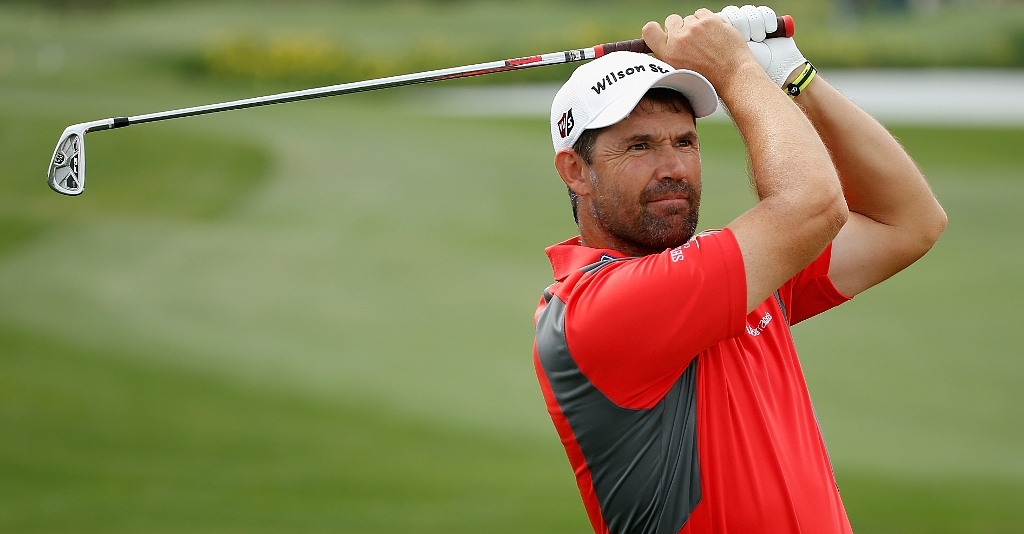 World number six Suzann Pettersen fired a second round of three-under-par 69 in a strong breeze at the Trump Turnberry Resort in Scotland on Friday morning to lead at the halfway stage of the Ricoh Women's British Open.
At seven under par, the 34-year-old Norwegian ended the day two strokes clear of a group of players including world number two Lydia Ko, who played in driving wind and rain in the afternoon.
"They were very tough conditions; the ball is going nowhere," said Pettersen. "Par is a very good score today. It's easy to be picky but overall a very solid round of golf. There is more wind and it's coming from the south, so when you make the turn, you hit the wall on 12. I think three under today is a very good score. I feel like I delivered my part today."
Pettersen birdied the second and third and bogeyed the sixth but recovered by picking up another stroke on the seventh. After making the turn in 34, she birdied the par-5 17th to come back in one under 35.
"I felt I was in my hundred per cent control of the ball, the flight, the spin; everything you need to do in conditions like this. So this ranks pretty high as a good round of golf," said a relaxed Pettersen, who is looking for her third major title after starting to work with coach Butch Harmon late last year.
The 15-time tournament winner has changed her swing in a quest to become "the best I can be… better than I am now.
"I'm a lot wider. I'm much shallower, which is why I hit it a lot further. Essentially, handshake, handshake. It's super simple."
She and Ko both prepared by playing in windy conditions at the Aberdeen Asset Management Ladies Scottish Open at nearby Dundonald Links at the weekend, where Pettersen finished second and Ko, looking to become the youngest major champion in history, tied for fourth place.
Ko, 18, from New Zealand, said: "It was really difficult. The wind being strong is one thing; and it was definitely a totally different direction to what it was yesterday. So the course was kind of like playing a new course. But it was so tough. The wind was really strong when we were by the water so, you know, it was hard to keep it in the short stuff. So I made a couple bogeys because of that. Probably the craziest weather I had was on Monday when I was out there in rain and wind, but it was getting pretty close when we were on 11, 12. I tried to hide behind the signs and stay away."
Sweden's world number 11 Anna Nordqvist had a 72 to sit at three under par with fellow Europeans Melissa Reid from England (70) and Nicole Broch Larsen from Denmark (74) in a group on one under with the first round leader Hyo-Joo Kim (78).
Reid was one of a handful of players who posted a sub-par round along with Pettersen, Teresa Lu and Maria McBride (formerly Hjorth) who completed a 66 as heavy downpours lashed the course at 8.30pm.
"It was just pretty brutal to be honest, the back nine especially," Reid said.
"I think playing last week at Dundonald was awesome for us, because I would say it's twice as hard, if not three times harder than here. So we were trying shots out last week that we knew we needed this week, so that really came in handy today.
"That course is definitely tougher, and I think with the wind on the last day, it was extremely tough. It helped playing in that today because we kind of gauged distances and we wanted to play certain shots that we played last week that we tested out, so that was good."