Perry looks good for the million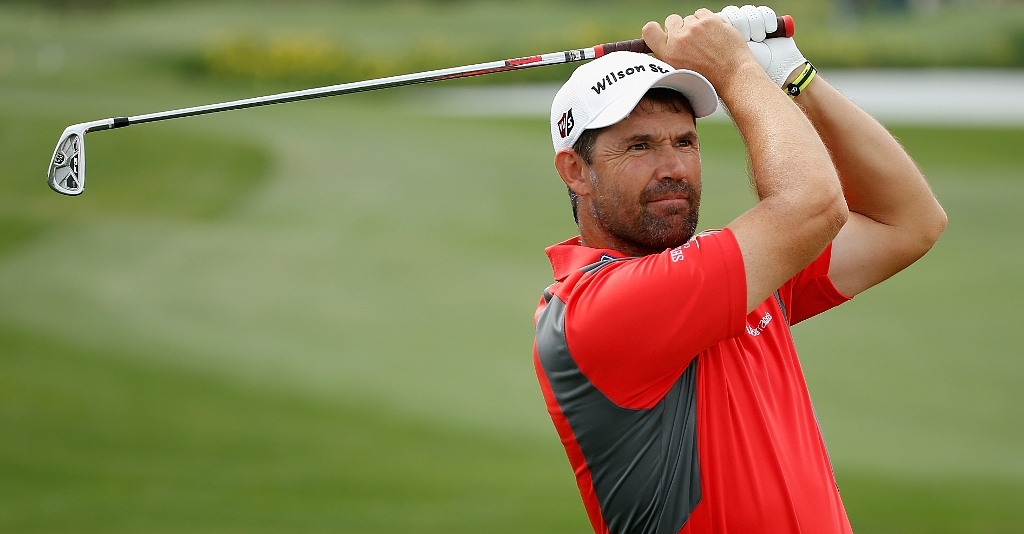 The Champions Tour's Charles Schwab points race will be very much a two-horse affair when it finally hits the tape at this week's Charles Schwab Cup Championship at Harding Park in San Francisco.
And of those two, the current race leader Kenny Perry and his closest pursuer, Bernard Langer, Perry is the outright favourite to win the big $1million bonus that will go to the points race winner.
That's because in beating Langer in last week's AT&T Championship with a birdie at the first extra hole of their play-off, the beefy American stretched his Cup lead to all of 612 points.
With 880 points up for grabs to the winner of this week's Charles Schwab finale, Langer is not out of the race altogether, although his chances look more mathematical than realistic because, to claim the $1 million bonanza, he is going to have to win on Sunday and hope that Perry finishes at the back end of the field with minimal points.
And right now that looks highly unlikely.
Perry, one of the youngest contestants on this over-50s Tour and the Tour's lone, three-time winner this year, has looked pretty unassailable ever since charging into the early-season lead in the Charles Schwab points race with back-to-back victories in the Constellation Senior Players Championship and US Senior Open.
And nothing has happened since then to suggest that he might blow up and gift the older Langer that $1 million bonus.
However, even if Langer fails to pull of a miracle victory, the German icon will hardly come away from this week's event with empty pockets.
For outside of that R1million bonus for the winner and the individual tournament prize money, there are thousands more dollars in bonuses awaiting the other four of the top five points race finishers.
The runner-up will earn $500,000, the third place finisher $300,000, the fourth place finisher $200,000, and the last of the top five $100,000.
Along with Perry and Langer, those closest in line for these end-of-season bonuses ahead of Thursday's tee off at the high-quality Harding Park course are South Africa's David Frost and Americans Duffy Waldorf, Fred Couples, Michael Allen and Kirk Triplett.
In the meantime, the bookies have surprisingly posted Langer and not Perry, as their favourite to win this week's Charles Schwab Cup Championship.
At midday on Tuesday they had Langer at odds of 5/1 and Perry at between six and 7/1.
Couples, who, like Waldorf, is seeking his first win this year as opposed to the two each of Langer, Frost and Allen, was next best at around 9/1. followed by Triplett and Tom Lehman at mostly 12/1 and Allen at 14/1.
Frost was further down the list with John Cook at around 18/1.
However, but for the totally unexpected, the weekend is looking more and more like being a victory parade for Perry, regardless of whether he wins or not.
Mind you, golf being golf, where very little is impossible, there is always the chance that Perry will injure himself and have to pull out of the tournament with no points on the same weekend that Langer goes on to win.
You just never know, do you?
THE BOOKMAKERS' TOP 20
Here were the top 20 favourites being quoted by Sky Bet at midday on Tuesday.
For all the bookmakers odds you should go to Oddschecker.com..
Bernhard Langer 5/1
Kenny Perry 13/2Fred Couples 9/1
Kirk Triplett 10/1
Tom Lehman 12/1
Michael Allen 14/1
Russ Cochran 16/1
Tom Pernice Jr 20/1
David Frost 18/1
John Cook 18/1
Duffy Waldorf 33/1
Corey Pavin 28/1
Rocco Mediate 40/1
Fred Funk 33/1
Jay Haas 40/1
John Riegger 40/1
Bart Bryant 40/1
Mark OMeara 50/1
Peter Senior 50/1
Esteban Toledo 50/1