Perfect start for Bjorn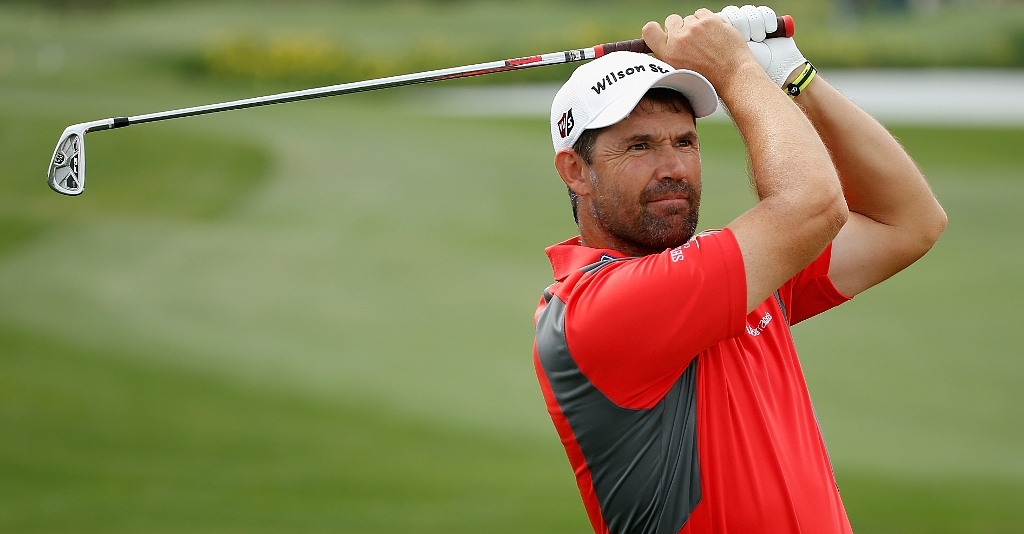 Thomas Bjorn didn't disappoint at his home event on Thursday, grabbing a share of the lead at the inaugural Made in Denmark.
The 15-time European Tour winner shot a vbogey-free, five-under-par 66 in the first round at Himmerland Golf and Spa Resort to share a three-shot lead with Chilean Felipe Aguilar and Welshman Bradley Dredge.
Starting from the 10th, Bjorn birdied the 14th and 15th to make the turn in 34. He then added back-to-back birdies at the third and fourth and picked up another shot at the eighth to hit the front.
With winds gusting up to 25mph, scoring was tough on Thursday. Bjorn's countryman was in lone fourth place behind the leaders after a two-under-par 69, while a sizeable group followed in a tie for fifth on one under.
The overwhelming majority of the field, however, failed to break par.
"It was a tricky day today with the wind, especially on my back nine. But I drove the ball really well and that gives you opportunities on this golf course," Bjorn told the European Tour website.
"So I'm happy with the day, happy with the start and it was pretty solid all the way round.
"There are a couple of holes out there you have to be careful and be happy to walk off with par. I put in a nice effort today."
Bjorn is aiming to make sure of his Ryder Cup place this week. Having occupied an automatic qualifying spot since winning the Nedbank Golf Challenge in December last year, he dropped out of the European points list recently and is now relying on the world points list. A good performance this week should see him do enough to make the European team for Gleneagles in September.
"I have a lot of great support which is nice to come home to and it felt good today," added Bjorn.
"Obviously if it gets to the weekend and I'm up there it might be different. You want to go all the way in your home country, but we will deal with that on the weekend."
Co-leader Aguilar is coming off a month-long break, and believes the time off stood him in good stead.
"It was pretty solid today. I played quite well, especially on my back nine, which was the front. It was tough conditions and I'm really pleased the way I played," he said.
"I've been pretty happy the last four weeks. I've been riding my bike with a little bit of practice at the end.
"You have to compensate inside and outside the golf course. I was really looking forward to those four weeks off and having some family time.
"There was some practice at the end and I got my body in shape. I'm now playing five (tournaments) in a row. I wasn't playing well before the break.
"I needed to get back in the game, ride the bike and get the body in shape. I probably did about 1,000km on the bike. It was very intense.
"It takes my mind off golf. My wife trains for triathlons and I ride with her. I don't like the gym and so this is my way of keeping in shape."
Dredge said: "I'm pretty pleased with that. Only one bogey and six birdies. If someone offered me 66 before I went out I would certainly have bitten their hand off.
"It's nice when you start getting your irons shots in closer and rattling some putts in. I holed a nice 30ft putt on the last, which was a nice way to finish.
"It's not easy around here. Even downwind it's not easy to get it in close. Some into the wind are almost easier."