Paul McGinley: I can't wait to play golf with Piers Morgan and I'm a big fan of what he has to say
Paul McGinley has welcomed the return of big-time golf to European shores on Friday, as he prepares to take part in a star-studded event that looks certain to whet the appetite for what is to come.
The European Tour has announced plans to return to action in July with five events in the UK a tentative first step as the game looks to emerge from the coronavirus crisis.
Before that, European Ryder Cup-winning captain McGinley is set to lead a very different team at the Centurion Club in Hertfordshire on Friday, as he prepares to lock horns with a host of celebrity golfers in the Paddy Power Golf Shoot-Out.
England captain Harry Kane will be joined by England cricket icon Andrew Flintoff and former footballers Jamie Redknapp and Peter Crouch in an event that will also see controversial TV host Piers Morgan displaying his golfing prowess.
The ultra-competitive Morgan would doubtless be an admirer of McGinley's winning mentality after his memorable performance as European skipper at the 2014 Ryder Cup – and it appears the Irishman is looking forward to meeting the Good Morning Britain host.
"I haven't met Piers Morgan before, but I follow him a lot on social media and I agree with a lot of what he has to say," McGinley told Golf365 in an exclusive interview.
"He shouts and screams a lot and very loudly on TV and social media, but it is hard to find fault in his views. Not just around this virus, I find myself agreeing with a lot of what he has to say and I'm looking forward to meeting him."
McGinley also gave us his views on the players who will join him and a professional cast list that includes 2018 Ryder Cup-winning captain Thomas Bjorn, Andrew 'Beef' Johnston and Scottish star Carly Booth.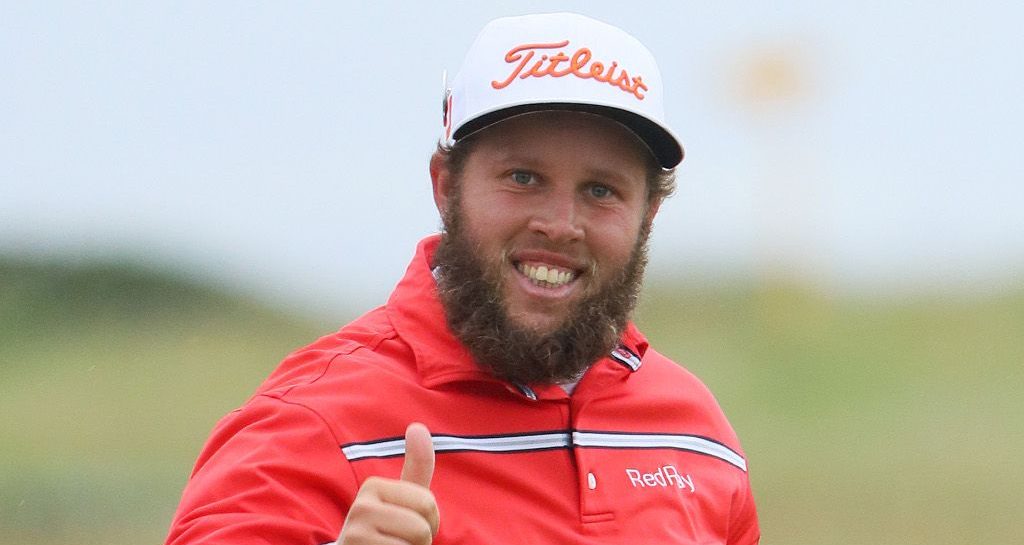 "Harry Kane is a keen golfer and I've met him on several occasions," stated McGinley. "He is associated with a company called Eligo that I am a part shareholder in and we have access to a number of great golf clubs around Europe and Harry comes and plays at a lot of our courses. However, I'm a big West Ham fan, so Spurs people are not generally one of my favourites!
"Jamie Redknapp is a guy who I have played a lot of golf with. We have spent a lot of time together socially and have been on golf trips together. I'm familiar with his game and it will be good to see how he plays on Friday.
"Freddie Flintoff is someone I have met on numerous occasions down the years and I know he is a very keen golfer. We were linked to the same management group with Chubby Chandler and it will also be interesting to see how Peter Crouch plays. Being tall is not always an advantage in golf, but hopefully he brings something to the mix.
"A new normal is coming our way and it's coming fast when sport returns. This Paddy Power event is going to be the first event we have experienced in European golf and I can't wait for it. It feels like the start of European golf opening up and saying let's get on with it."
The Paddy Power Golf Shootout is available to watch on Paddy Power's YouTube channel from 12pm on Friday.
By Kevin Palmer, @RealKevinPalmer on Twitter.