Ormsby leads as Poulter falters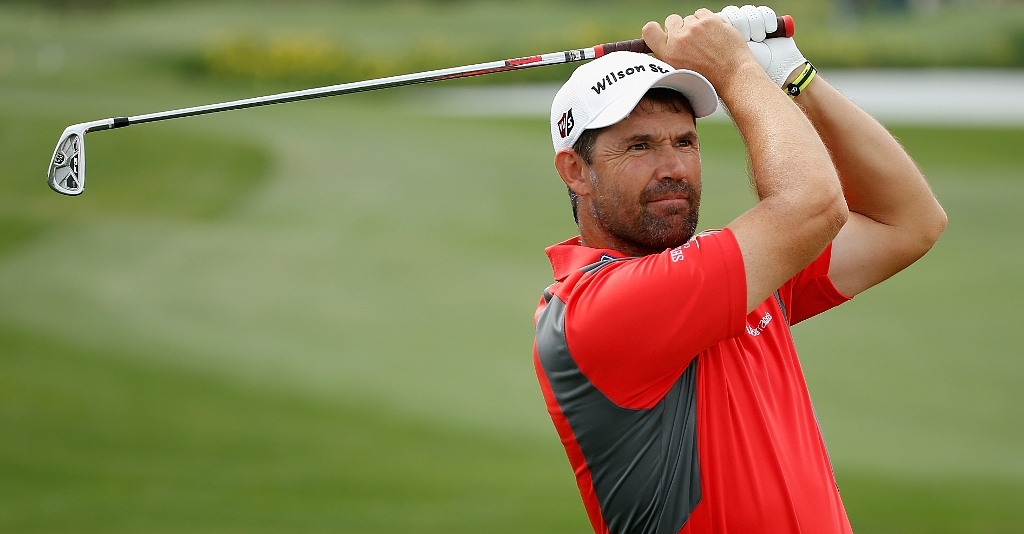 Ian Poulter surrendered a six-shot lead to Wade Ormsby after a struggling three-over-par 75 at the Turkish Airlines Open on Saturday.
After Friday's rain delay, the Englishman returned to the Montgomerie Maxx Royal this morning to complete a superb second-round 66, but heading back out for his third round his game deserted him.
He mixed two birdies with three dropped shots and a double bogey at the par-four 15th to drop back down to 11 under par.
That was one behind new leader Ormsby, the Australian having compiled a solid 68 to take over at the top.
"It's brought obviously a lot of players back into the fray," Poulter admitted. "Their dinner is going to taste lovely tonight and mine is going to taste horrible.
"I'm most angry about the wedge shot which led to a double," he added. "That's inexcusable for me to make that error right there. A simple wedge shot puts me to 20 feet with an outside birdie look at worst, and I hit the tree, so I'm going to be angry about that for a little while tonight and then I'll be fine tomorrow.
"I'm going to get my head down and do the job tomorrow. Today was really disappointing to be out of rhythm after playing such great golf."
Ormsby has not really been in this kind of position all season, but is relishing the moment.
"It feels great to be in this position. It's a great tournament, great field, so to be up around the front is great and to be leading it makes me pretty happy.
"My game is good. I'm hitting it strong, putting good. But I just walked off the ninth green and said to my caddie Richard that I've actually missed a few putts down the front nine. As good a score as I've shot, I still feel like I left a few out there. So I'll just keep trying to do what I'm doing and see how I end up."
At just one shot adrift, Poulter can still rescue the situation in Sunday's final round, but he will also have to contend with countryman Lee Westwood and BMW Masters champion Marcel Siem, who are both tied with him on 11 under.
Westwood carded a 67 to get himself into the reckoning, while Siem went one better with a 66.
Just behind them on 10 under are American Brooks Koepka and England's Danny Willett.
First-round leader Miguel Angel Jimenez is just three shots off Ormsby's pace after a 71, and even the likes of Shane Lowry and John Daly are not yet out of it on eight under, four back.