Open Qualification drama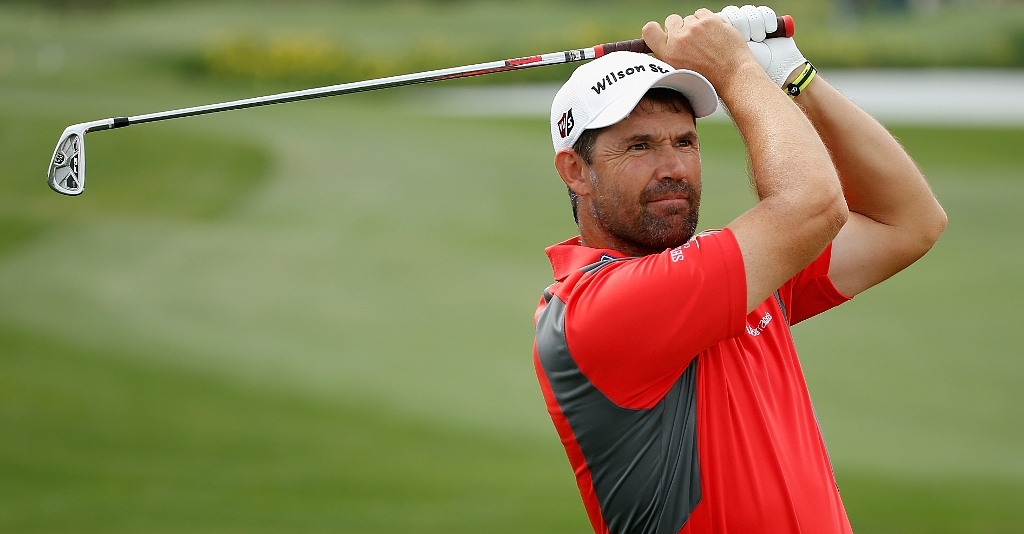 There is a strong case for suggesting that Open qualifiers are more exciting than the Championship itself.
Of course if that were really the case the qualifying events would draw the best part of 100,000 people, rather than a few hundred, but for aficionados of Open golf, qualifiers genuinely are one of the highlights of the year.
The reason is simple – you get more than one winner.
It means there are more stories and stories make sport – as this year's final qualifying, played at four venues across the UK, once again proved …
If at first you don't succeed
This time last year – at what was then International Final Qualifying – Oscar Floren and Matthew Southgate were the first and second reserves at Sunningdale.
Both hung around all day – and both failed to get a start.
Oh, how matters were different 12 months on.
For Southgate it was a return to Sunningdale and, after a morning round of one-over-par 70, he began his second round with two birdies and never looked back.
With his big sister on the bag he added another three birdies, and just one bogey, to complete a second round of 65 and book his place at his first Open Championship.
Southgate will be joined in Liverpool by fellow Englishman Chris Rogers and Korea's Byeong Hun An.
A curiosity of Southgate's and An's qualification is the connection between Sunningdale and Spey Valley, the Scottish course which hosts the Scottish Challenge Tour event in the week before every final qualifier.
In recent years England's Sam Walker and America's Brooks Koepka have both won at Spey Valley and then qualified at Sunningdale.
And why does this relate to Southgate and An? Because they have both finished runner-up at Spey Valley (albeit not last week).
Floren was not playing at Sunningdale. Instead he was at Hillside in Southport and when he completed his round he found himself in a tie with three other players – they faced a play-off with one man doomed to failure.
Floren claimed his place alongside John Singleton and Chris Hansen. Amateur player Nick March was the unlucky fall guy.
Is he playing the course over the road?
Up in Scotland qualifying was taking place at Gailes Links and when Jamie McLeary came in with a morning round of eight-under-par 63, a full four shots better than anyone else managed, someone was heard to gasp, "Did he play across the road and come across here with his card?!"
Obviously that was not the case. In fact he knows the course well and said: "I won the Edward Trophy here by six shots one year."
Last season McLeary led final qualifying at North Berwick after the first round only to follow it with a 72, not enough to progress.
This year he again added a 72, but this time he took his place at Royal Liverpool with ease.
His superb morning round was almost matched by fellow Scot Marc Warren, whose 64 saw him leap frog McLeary into first place.
The third qualifier was Paul McKechnie, completing a clean sweep for the home players.
A qualifying regular
Two years ago England's Oliver Fisher cut a sorry figure at the end of the International Final Qualifer at Sunningdale. He had made the play-off but bogied the first extra hole and walked slowly, disconsolately back to the clubhouse whilst the crowd and the remaining players made their way to the second tee.
12 months later he made no such mistakes – he played superbly to confirm his place in the regulation 36 holes and book his tee time at Muirfield.
This year he was back qualifying again and it was a repeat of the good news in the final section at Woburn.
He set his stall out with a five-under-par 67 in the morning and that allowed him to play a smart, patient game in the afternoon.
His two-under-par 70 left him alone in second place, three shots behind the only amateur player to qualify – Paul Dunne of Ireland, who currently plays golf at the University of Alabama.
Dunne has enjoyed quite a week, having been part of the victorious European team in the Palmer Cup (the Ryder Cup for university students). But it might have been very different because he arrived at the first tee in his first round with just one minute to spare.
"It gave me a fright," he said afterwards. "I misjudged the time it would take me to get from the clubhouse out to the 10th tee but fortunately I managed to hit me opening tee shot straight down the middle."
The final place went to Rhys Enoch of Wales.
Another Open qualifier, another day of drama.
Matt Cooper