Oosthuizen almost blown off course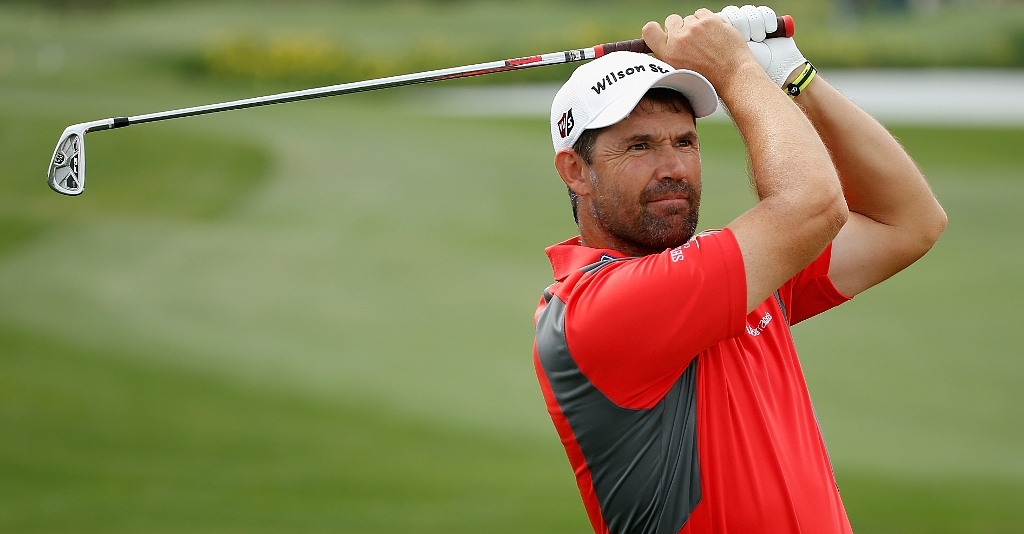 Louis Oosthuizen admits he's never experienced anything like what happened during his second round at the Open on Saturday.
When the South African won his Claret Jug in 2010, there was also a suspension due to high winds, but nothing quite like this.
As Oosthuizen stood over a par putt from two feet on the 13th green after play had resumed at 7am following Friday's rain delay, his ball was blown from its position not once, but twice, by winds gusting up to 45mph.
A bemused Tiger Woods was with Oosthuizen on the 13th green, and they couldn't help but laugh at the situation.
A two-footer for par eventually became a six-footer, with the suspension of play following immediately afterwards, and Oosthuizen had to wait more than 10 hours before he could return to try and make that putt.
Impressively, he holed it and completed a 70 to finish seven under, just three behind leader Dustin Johnson.
"Got lucky, then unlucky," the 32-year-old wrote on Twitter during the suspension. "My golf ball was first blown closer to 1 foot from the hole, then further to 6 feet without me striking it at all!"
The delay also forced a Monday finish at the Open, but Oosthuizen wasn't too worried about that.
"I think the weather looks pretty good tomorrow and Monday, so yeah, just looking forward to playing this golf course again," he added.
"It's the Open, I'll stay until it's done."