No rest for Phil Mickelson ahead of US Open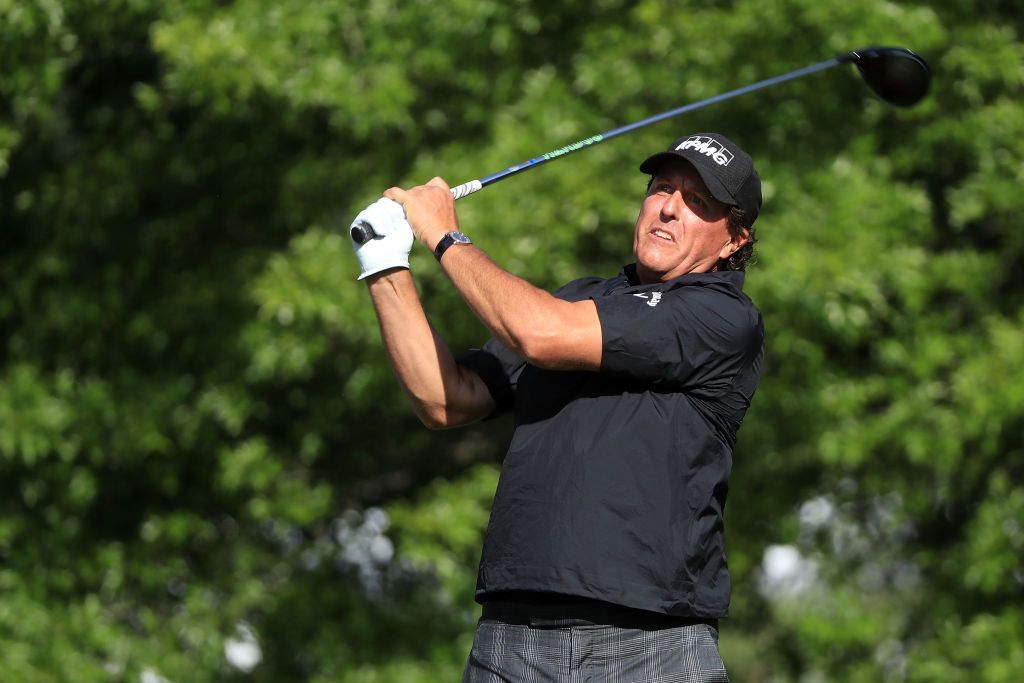 Phil Mickelson said that playing the FedEx St Jude Classic is perfect preparation for his career Grand Slam bid at next week's US Open at Shinnecock Hills.
Mickelson, a six-time runner up at the US Open, still needs to win a win to complete his career Grand Slam.
But rather than take a break ahead of the year's second major, Mickelson will join the likes of reigning US Open champion Brooks Koepka and Daniel Berger, who is looking for a third straight victory at Memphis' TPC Southwind.
"I feel the best way for me to prepare for the US Open is to get in contention and get sharp mentally and with my game," Mickelson said. "That's what playing here in Memphis does.
"This is a course where precision is the key factor. It doesn't beat you up with length, you've got to be precise with every shot and that's where it really benefits my play next week in the Open.
"Some people feel like if they win they've expended too much energy and they don't carry it over. But for me I've actually won two of my five majors (after) winning the week before and I think it would be momentum I would carry over into the Open, and that's why I would love to play well and hopefully come out on top."
One of Mickelson's runners up finishes came in 2004, the last time the US Open was held at Shinnecock, when the 47-year old was one of just two players to finish under par.
The course has undergone extensive renovation work since then, but Mickelson said it was still one of the best and toughest courses around.
"It is the best set-up I've seen for a US Open as long as I've played," Mickelson added. "I think it's the fairest test where skill is going to be the biggest factor. I think you're going to see an exceptional leaderboard.
"I spent the last few days there and some time there a week ago and I feel like all areas of your game are going to be tested and skill is going to be a huge factor, especially chipping and putting around the greens.
"It's very challenging but very fair. It's not hack-it-out rough, it's fairway height but the greens are so difficult it's hard to get the ball close. I love the challenge."