Nike VRS Covert 2.0 Hybrids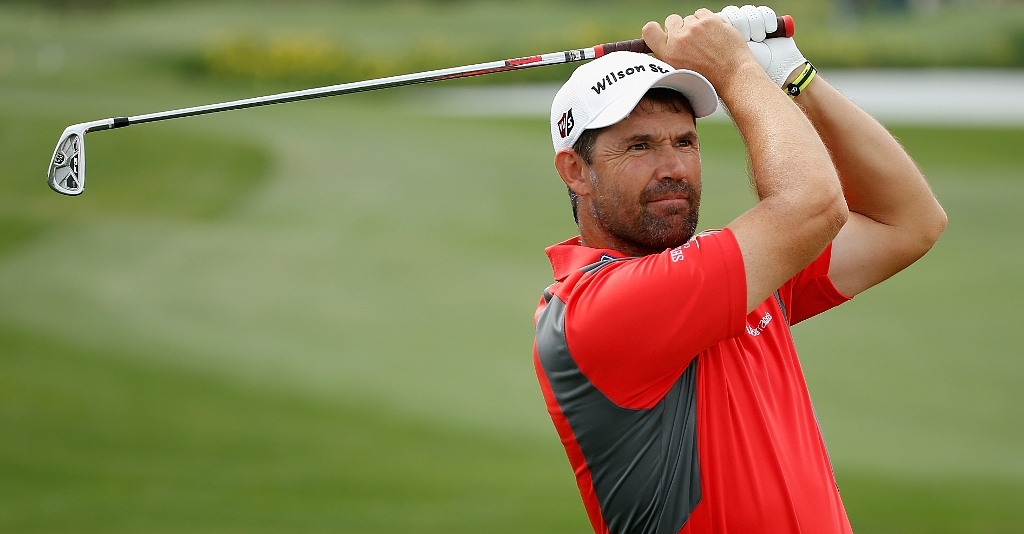 To kick-start the creation of Nike Golf's new line of hybrids, Nike Golf engineers re-examined the range of metal woods that golfers have in their bags. From drivers to fairway woods, the club heads decrease in size – and they followed that same strategy with the new range of VRS Covert 2.0 hybrids, available at retail on January 31, 2014.
Tapping into what the engineers at The Oven call "Linear Transition Design", the club team crafted the VRS Covert 2.0 hybrids with progressively smaller head sizes as loft increases, while increasing the face height on each model. The #2 and #3 hybrids, with larger heads, perform more like fairway woods to advance the ball, while the #4 and #5 hybrids are utilized for approach shots toward the green.
Both the VRS Covert 2.0 Tour and VRS Covert 2.0 hybrids feature a Fly-Brace reinforced High-Speed Cavity back design for longer and straighter shots. The cavity back design improves the moment of inertia and also helps to stiffen the back of the golf club and improve the energy transfer across the club face.
"With the new VRS Covert 2.0 hybrids, the longer the shot, the more forgiving the club," says Tony Dabbs, Nike Golf Global Product Director, Golf Clubs. "When we looked at it, we realized it makes more sense, especially with a #2 and #3 hybrid, to produce ball flight that is more similar to a fairway wood. As the line progresses, the heads get smaller, and the #4 and #5 hybrids are designed to hit the green with a little higher trajectory and more shot-making precision."
In addition to the VRS Covert 2.0, the VRS Covert 2.0 Tour hybrids feature Nike's patented FlexLoft technology, a simple pull, turn, push-and-tighten adjustment system that allows golfers to choose their loft and face angle independently of each other, providing more range and versatility in the bag. NexCOR face technology, which incorporates variable face thickness for a faster, hotter face, results in more speed at impact.
The second generation of Mitsubishi Rayon's Kuro Kage graphite shafts are the standard graphite shaft option for both models. In the VRS Covert 2.0 Tour, the Kuro Kage Silver 80 graphite shaft creates more stability and lower spin. The VRS Covert 2.0 utilizes the Kuro Kage Black HBP Graphite 70 shaft, featuring a higher balance point to allow for higher swing speeds without adding shaft length.
Nike VRS Covert 2.0 Tour Hybrids
Availability: January 31, 2014
Specifications: 3H: 17°-21° (RH/LH), 5H: 21°-25° (RH/LH)
Kuro Kage Silver 80 Shaft: R, S
Street Price: $229
Nike VRS Covert 2.0 Hybrids
Availability: January 31, 2014
Specifications: 2H: 17° (RH), 3H: 20° (RH/LH), 4H: 23° (RH/LH), 5H: 26° (RH)
Kuro Kage Black HBP 70 Shaft: A, R, S, X, W
Street Price: $179
Located at NIKE's World Headquarters in Beaverton, Oregon, Nike Golf designs and markets golf equipment, apparel, balls, footwear, bags and accessories worldwide. Nike Golf is passionately dedicated to ushering in the future of this great sport by developing ground-breaking innovations that enable and inspire athletes to become better. For more information on Nike Golf, visit our Web site at www.nikegolf.com. To follow Nike Golf on Twitter visit www.twitter.com/nikegolf and to become a fan on facebook go to www.facebook.com/nikegolf. To view Nike Golf videos subscribe to our You Tube channel at www.youtube.com/nikegolf. Editors and journalists in the U.S. seeking editorial information and downloadable images, visit www.nikeinc.com. For international journalists, please contact Nike Golf's public relations representative in respective countries for information.
Contact:
Gretchen Wilhelm- Nike Golf
503.532.6236
Gretchen.wilhelm@nike.com
Kristen McKenna – Nike Golf
503.532.6581
kristen.mckenna@nike.com