Nicholas' team much as expected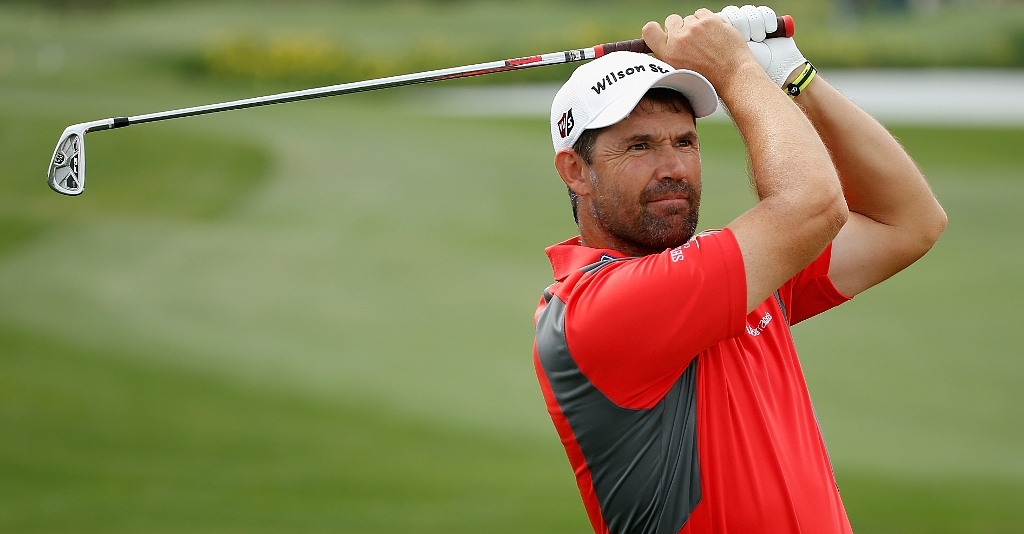 Alison Nicholas, unlike the US's Rosie Jones, had no shock picks up her sleeve when she named her Solheim team.
Alison Nicholas, unlike the USA's Rosie Jones, had no shock selections up her sleeve when she named her European Solheim Cup team on Monday.
Jones whisked up from nowhere the little known Ryann O'Toole when she named her team last week, but Nicholas has called in what the majority the critics will see as pretty much the strongest team she could have selected.
Eight members of her team chose themselves by qualifying highest in the European and World standings and for the most part her wild card picks, Swedish LET rookie Caroline Hedwall, English veteran Karen Stupples Spanish star Azahara Munoz and German's Sandra Gal, who became a first-time LPGA winner earlier this year, seemed to have cropped up most in the pre-selection discussion, although there may be some who question Gal's selection ahead of experienced Becky Brewerton of Wales who has played in two Solheim Cup events.
As it is, however, the picks mean that Europe will go into action with five rookies in the team, these being wild cards Hedwall, Munoz and Gal along with automatic qualifiers Mel Reid (England) and Christel Boeljon (Holland).
.
"I am confident in my team and I believe that we will do very well at Killeen Castle," said Nicholas, who also captained the European side in 2009 at Rich Harvest Farms in America.
"These players represent the best of European women's golf and we look forward to putting on a magnificent show for the fans."
From the selected players there were excited reactions.
"It's a huge honour," said Munoz, who admitted during the European Nations Cup in April that her goal for the year was to play the Solheim Cup.
"I'm so excited and I don't even have the words to describe how I feel right now. It's always been a dream."
Gal, too, was ecstatic: "It's a huge honour and I'm so, so excited that I got picked. I really can't wait for Solheim Cup week to start. I think we have a great team and I'm very confident."
For the third wild card rookie in the team, Hedwall, it was another big step in a year that has exceeded her expectations.
"I would not possibly have believed at the start of this year that I would actually play in the Solheim," she said. "I guess playing in front of the European crowd is going to be a lot of fun.
"During the Evian I felt I showed Alison and the assistant captains that I could compete against the European players. I think I also had a pretty good week at the British. I remember when I played the PING Junior Solheim Cup in 2007: that was awesome and I think this is going to be even better."
Brewerton is arguably the most unfortunate player not too have made the team after what, many suspect, would have been a close race with Gal for the final spot.
There was a feeling that five rookies in the team would be deemed one too many.
But whilst Brewerton had the experience of two solid Solheim Cup appearances, Gal had proved herself able to win at the highest level – her victory at this year's Kia Classic on the tough LPGA Tour in March was a major breakthrough for her.
The other three picks earned their places for a variety of different reasons.
Hedwall might be a rookie to professional golf but she had impressed everyone all year.
She won her very first start as a pro on the Australasian Tour and has added two LET titles as well as the televised PowerPlay event in which she defeated American star Paula Creamer (amongst others).
Stupples has the chance to avenge both her current Solheim Cup record (one appearance, two games played, no victories) and her snub two years ago.
She has been in consistent form all year, with 11 top 30 finishes in her last 13 starts. She was the only contender who had won a major title (the 2004 British Open).
Munoz, on the other hand, was the 2010 LPGA Rookie of the Year, the only contender for a wild card to boast a top ten finish in a major this year.
She has also finished second and eighth in tournaments at Killeen Castle and her game is well suited to the course where this year's Solheim Cup matches will be played at from September 23-25.
THE EUROPEAN TEAM
Melissa Reid (England)
Laura Davies (England)
Suzann Pettersen (Norway)
Christel Boeljon (Netherlands)
Maria Hjorth (Sweden)
Anna Nordqvist (Sweden)
Catriona Matthew (Scotland)
Sophie Gustafson (Sweden)
Azahara Muñoz (Spain)
Caroline Hedwall (Sweden)
Karen Stupples (England)
Sandra Gal (Germany)
Captain
Alison Nicholas (England)
Assistant Captains
Joanne Morley (England)
Annika Sorenstam (Sweden)
NOTE
To see profiles of all the team members in our feature section, you should click here