'Next Tiger Woods is decades away'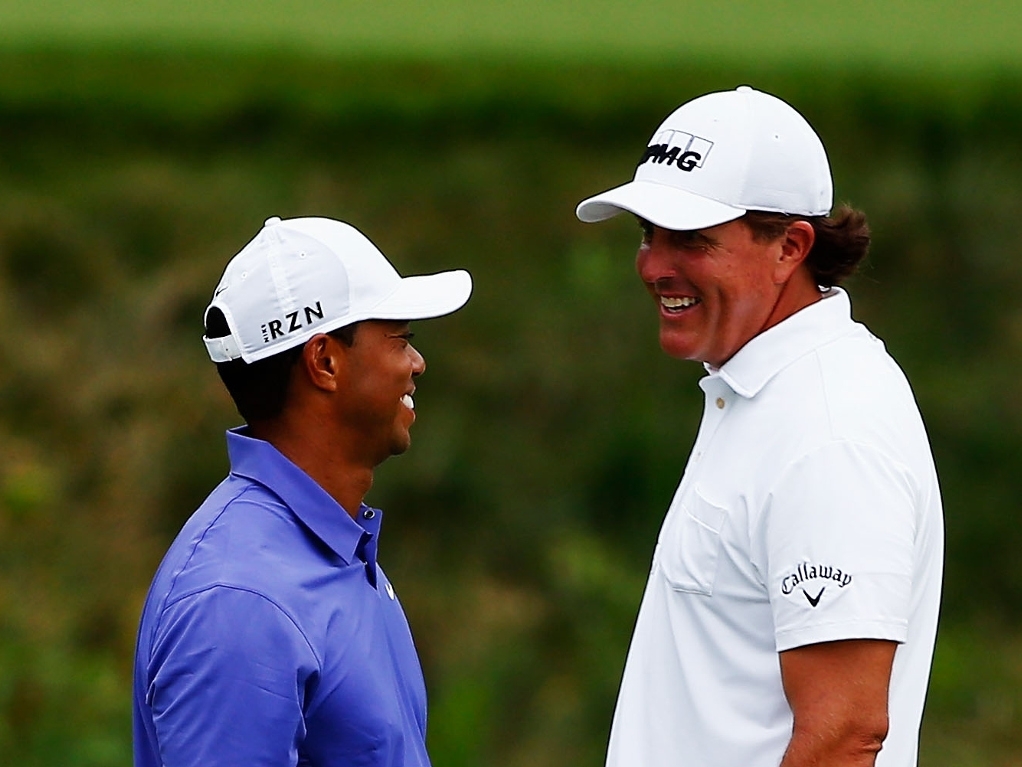 Phil Mickelson believes it will be decades before anyone will be able to match what Tiger Woods has accomplished in his career.
Woods, who is currently recovering from back surgery, has won 14 majors and 79 PGA Tour events since making his professional debut in 1992, and Mickelson, a five-time major champion in his own right, believes that it will be quite some time before a player as good as the 40-year-old emerges.
"There is nobody in the game of golf that I have seen that is remotely close to the level of performance Tiger was in his prime," Mickelson told Golf.com.
"Mentally, short game, or ball striking, I don't think anybody matches him in any of those areas. And Tiger put them all together in one to create a career that is mind-boggling.
"So it's difficult for me to see the game of golf returning to the level that it was at during his heyday without somebody like that. … I think we're decades away from anybody getting back to that level."
Despite this, Mickelson was very complimentary of the current top-ranked golfers.
"If you look at the top four right now, with Jason Day, Jordan Spieth, Rory McIlroy and Rickie Fowler, those four guys are quality — quality people, too," he said. "They represent the game well. They're wonderful guys to be around. And they have remarkable games."
When asked if any of the current top four could surpass the 14 majors that Woods has won, Mickelson admitted that one of them could, but refused to say who it was.
"Possibly one, yes." Which one? "I'm not going to say that. That's quite a little tease for you," he said.