'Mr Plod' has the last laugh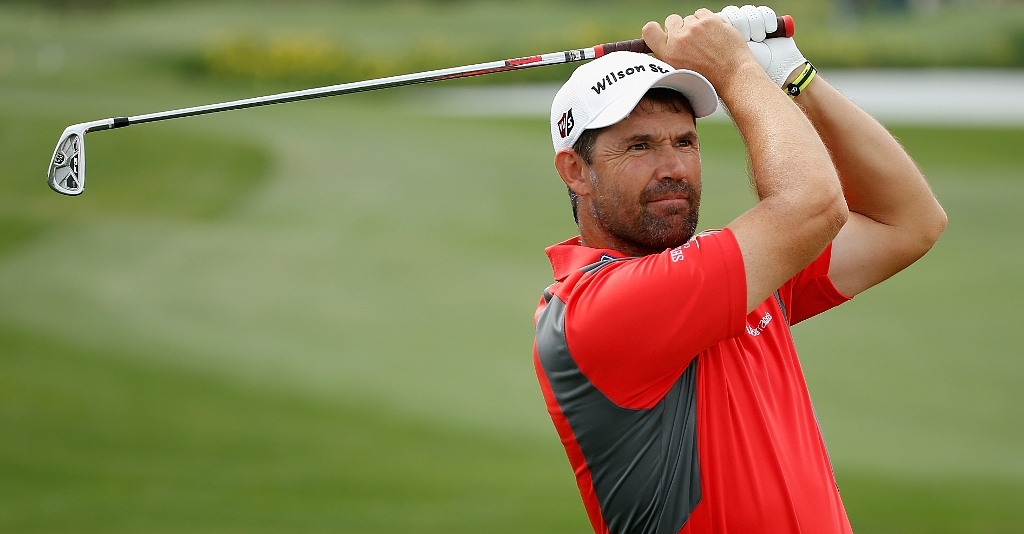 Luke Donald felt a little like the late Seve Ballesteros in his dramatic, final round duel at Wentworth on Sunday.
Luke Donald has said he felt a little like the late Seve Ballesteros during his triumphant final round in the BMW PGA Championship at Wentworth on Sunday.
He has also made a point of saying how much becoming a fist-time father had helped him grow up and mature as a competitive golfer.
Those detractors who had called him 'Mr Plod' because they claimed he was consistent to the point of being boring, will have been eating their words on Sunday.
For on a dramatic day, in a thrilling fight between the World's two highest ranked golfers, not only for the European Tour's flagship title, but also for the top spot on the World Rankings list, Donald played some of the best escape artist golf seen at Wentworth since the legendary Ballesteros won the same title there 20 years ago.
Donald wasn't always consistent as he can be with his driver, but his great short game and solid putting won one of the season's biggest prizes after he managed to force the reigning World No one Lee Westwood into a play-off.
There was certainly nothing plodding about this and there was also an answer for other critics who have said that while he was a fine match-play exponent – he won this year's WGC-Accenture Match Play title and only lost to Ian Poulter in the final of the Volvo World Match Play championship only two weekends ago – he did not have what it takes to win stroke play events.
So once more he has left a good few so-called experts with red,red faces – and all this while fully accepting that he is not one of the game's big bombers off the tee and that yes, his game has been built around consistency, especially on and around the greens where winning tends to begin and end.
On his consistency and the fact that he has finished outside the Top 10 bubble in his last 10 tournaments, he told the media:
"If the world number one ranking is based on consistency, yes, I have been the most consistent this year. I've had a great run.
"It pays to be consistent and it obviously pays in the world rankings," he added.
Yet it was, some other quality besides consistency that eventually enable him to defeat fellow Brit Lee Westwood in Sunday's play-off.
"I felt like Seve would have been proud of me. I've seen footage of Seve, he got in many similar positions," Donald said of the charismatic and flamboyant five-time major champion, who a few weeks ago lost his battle with brain cancer aged 54.
"To escape like I did and to hole those three putts on 16, 17 and 18 last night gave me a huge boost," said Donald, who is not afraid to say what he thinks, but never comes across as being arrogant.
But then, avoiding further discussion of his short game qualities, the 33-year-old Englishman who married an American and makes his home in Chicago. said: "Looking back to the birth of my first child, Elle, my golf has only gone from strength to strength. It's been a real blessing to become a father. I've grown up and become a better person.
"It's nice to come home even when you finish second or don't quite close out a tournament, when you've got her little face smiling back," he said of his daughter who was born in 2010.
"She really is an inspiration to me. Just watching her grow, learning new skills, adapting, becoming better and better at what she is, that's all I'm trying to do at golf too.
"Every day, just trying to figure out a way to improve," he said.
And improve he has.
A first major may be just around the corner for the latest European to land himself on top of the World Rankings list ahead of fellow Englishman Lee Westwood and German Martin Kaymer, the others who have recently occupied this hot seat that was for so long owned by Tiger Woods.
Here are the Top 20 on the latest official World Golf Rankings list:
1 Luke Donald 9.14
2 Lee Westwood 8.74
3 Martin Kaymer 7.40
4 Phil Mickelson 6.18
5 Graeme McDowell 5.62
6 Rory McIlroy 5.41
7 Matt Kuchar 5.15
8 Steve Stricker 5.15
9 Paul Casey 5.12
10 Charl Schwartzel 5.10
11 Bubba Watson 4.98
12 Ian Poulter 4.87
13 Tiger Woods 4.86
14 Dustin Johnson 4.86
15 Nick Watney 4.74
16 KJ Choi 4.45
17 Jim Furyk 4.39
18 Hunter Mahan 4.19
19 Jason Day 4.14
20 Francesco Molinari 4.10
Other leading Europeans:
23 Robert Karlsson
24 Alvaro Quiros
25 Martin Laird
26 Miguel Angel Jimenez
29 Justin Rose
30 Matteo Manassero
33 Edoardo Molinari
38 Anders Hansen
49 Peter Hanson
50 Padraig Harrington
52 Ross Fisher
67 Thomas Bjorn
70 Simon Dyson
74 Sergio Garcia
76 Raphael Jacquelin
77 David Horsey
79 Stephen Gallacher
83 Nicolas Colsaerts
87 Darren Clarke
90 Rhys Davies
95 Gregory Bourdy
97 Brian Davis