Morrison takes charge in Germany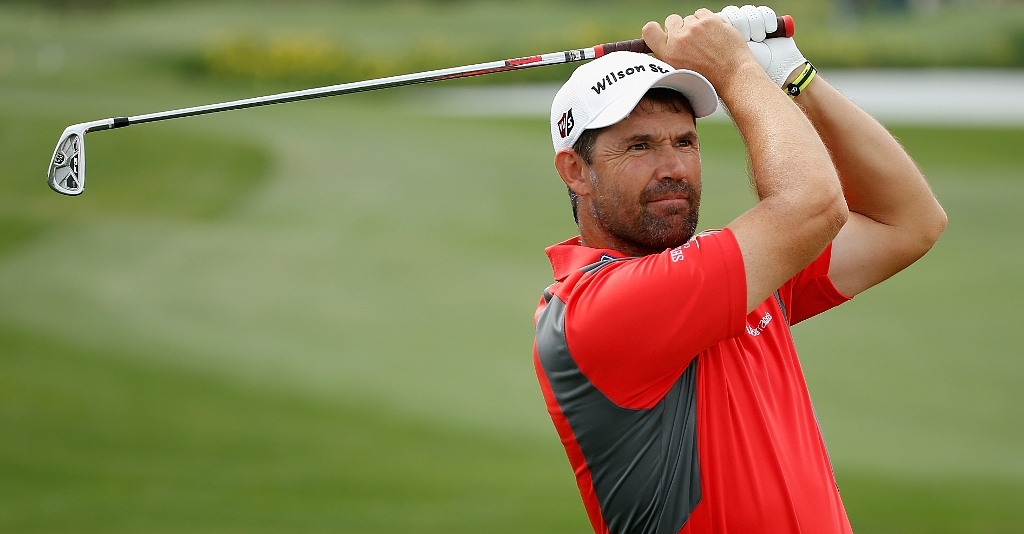 James Morrison surged to the top of the BMW International leaderboard on Saturday with a five-under-par 67.
The Englishman, fresh off a victory at the Open de Espana last month, made six birdies to take his total to 16 under par at Golfclub Munchen Eichenried.
That was two strokes clear of compatriot Chris Paisley, who also rose several places after a third-round 66.
Thailand's Thongchai Jaidee is a shot further back in third and Sweden's Peter Hanson is fourth on 12 under.
Morrison was solid from tee to green throughout, and would have been a further shot ahead but for a closing bogey at the par-five 18th after pulling his approach into the grandstand.
"I played good again," he told the European Tour website.
"I didn't really give anything away. The last was disappointing but I had such a bad lie on the left-hand side and to that pin.
"The scoring has always been low over the years, so you have just got to keep going low and keep making birdies and I did that.
"I'll keep trying – hopefully draw on Spain's good vibes and see what happens."
The 29-year-old Paisley, meanwhile, has never recorded a top-10 finish on the European Tour, and is loving being in contention this week.
"I'm excited to be honest," he said. "I think I'm going to be playing in the final group of a European Tour event on Sunday, so who doesn't want to do that.
"I'm really proud of how I played today. It's the first time I've been in this position in a European Tour event.
"I've always worked hard and felt like I had a pretty good game. I've just had a slow progression I guess.
"This year, I've played a lot of good golf, but I had a poor year last year and my self-belief has taken a while to catch up with my game. I feel it's starting to do that now.
"I'm playing well but I've been getting in positions and then falling back just because of a bit of nerves or whatever.
"Today I felt really comfortable. I was nervous, but I wasn't ever worrying about messing up. I was always looking ahead of me and trying to make birdies. I think that's the difference."
Rafael Cabrera-Bello, who led after the first two rounds, did not have a good day. The Spaniard could only follow up rounds of 65 and 67 with a 74 to drop down to 10 under, six shots back.