More improvement by Woods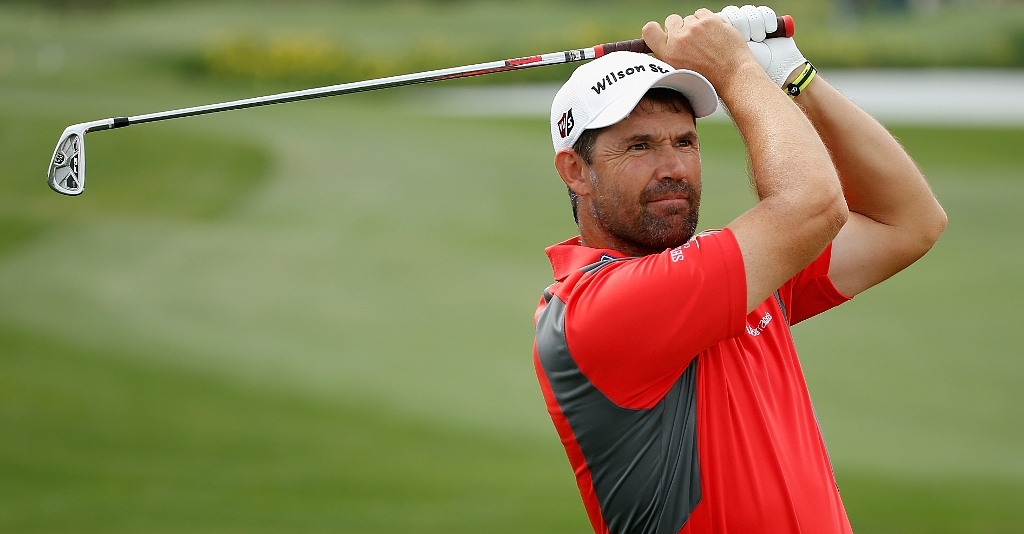 Tiger Woods showed signs of his old self during the third round of the 79th Masters on Saturday.
Starting the day 12 shots behind leader Jordan Spieth, the 14-time major winner Woods surprised as he reached the turn in 32 at Augusta National in what could have been a splendid round had it not been for late bogeys that forced him to settle for a 68 to finish six under par.
Woods, whose last Masters victory was 10 years ago, had refused to give up hope of wiping out his 12-shot deficit and made the ideal start to his third round with a hat-trick of birdies from the second, from a combined distance of less than nine feet.
Further chances went begging from just four feet on the sixth and 10 feet on the seventh before Woods recorded his fourth birdie of the day on the par-five eighth.
The 39-year-old hit a dreadful hook off the 13th tee, letting go of his club in the process and also letting slip an audible obscenity which forced television commentators to apologise.
The ball only travelled 175 yards but did not find Rae's Creek and allowed Woods to play out onto the fairway and hit his approach to 15 feet to set up the unlikeliest of birdies.
However, he then bogeyed the 14th and also dropped a shot on the 18th after wayward drives, admitting: "I had my chances to make this a really special round.
"I had it going there for a little bit, made a stupidly good birdie on 13 and a stupidly bad bogey on 14. The score realistically should have been six or seven (under) today.
"I'm going to have to post something low, shoot 30 or 31 (on the front nine) and continue it on the back nine, at least give myself a chance going into the back nine.
"Right now it's in Jordan's hands. He could put a substantial gap between himself and the rest of the field. He is playing steady Eddie and that's all he needs to do; handle the par fives, stay away from bogey and miss it in the correct spot."
Meanwhile world number one Rory McIlroy was six under par for his round after 15 holes but bogeyed the 16th and 18th to see his chances of completing the career grand slam at the first attempt suffer a major blow.
"I'm going to need something basically around 61, 62 (tomorrow) to have a real chance. I'm not sure that's going to happen but we'll see," said McIlroy, who is looking to become just the sixth player in history to win all four major titles.
"I've really just tried to treat it like a normal golf tournament or treat it like any other year. Any other year that I've come to the Masters, I've done the same things.
"I wasn't approaching it like I was trying to win the grand slam. I was approaching it like I was trying to win another golf tournament. So I don't think it's really had any impact on the way I've played this week."