Moore holds on to win CIMB Classic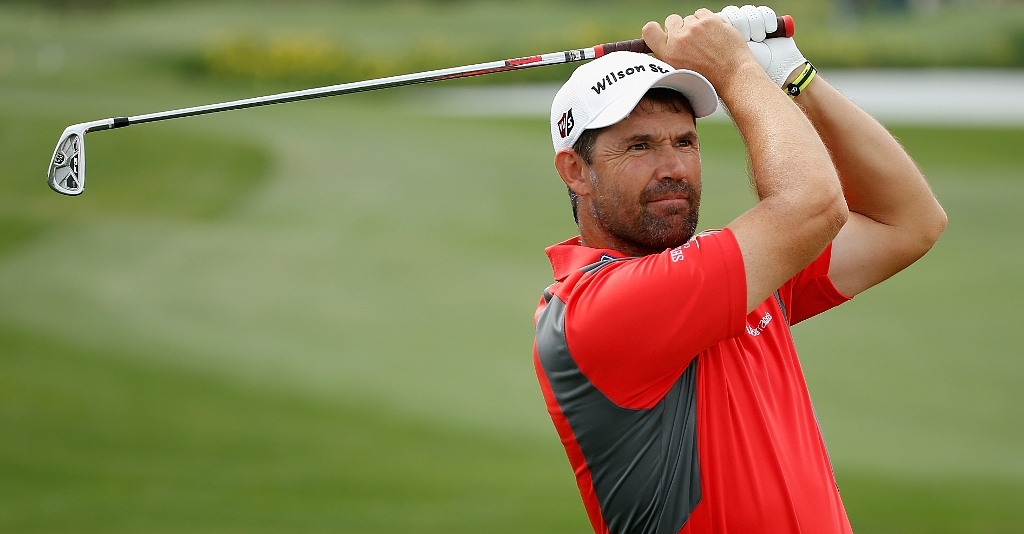 Ryan Moore held on to the 54-hole lead to successfully defend his title at the CIMB Classic in Malaysia on Sunday.
The American shot a five-under 67 to hold off the challenge of Gary Woodland, Kevin Na and Sergio Garcia and claim a stylish three-stroke victory at the Kuala Lampur Golf and Country Club.
Moore birdied three of the last five holes to race home to his fourth PGA Tour victory and become the first repeat champion at the CIMB Classic.
"It was incredible to finish the way I did. Coming down to the last few holes, I like to tell myself all the time that I'm a closer," he told the Asian Tour website.
"That's what I play golf for. These are the moments and what I'm out here for, so let's do what we can. Let's just hit good shots, and let's see if we can close this thing, and I was able to do that."
The event is sanctioned by both the PGA and Asians tours. The 31-year-old pocketed $1.26 million for winning the title.
Nah, who won his first professional title in Malaysia in 2002, led by one at the turn before Moore drew level with his fifth birdie of the day on 10.
The pivotal moment came on the drivable par four 14th hole when Na found the green while Moore laid up.
As it turned out, Na three-putted for par while Moore hit it superb approach for an easy birdie to lead for the first time on his own in the final round.
He sandwiched a bogey with birdies on 15 and 17 but it was enough to allow him to stroll home at the last hole.
Nah, meanwhile, missed makeable birdie chances on 14 and 16 before his hopes took a serious dent when an errant tee shot on 17 got stuck in the trees which led to a double bogey.
The Korean-American recovered with a birdie at the last hole for a 70 to tie Woodland, who carded a 67, and world number four Garcia, who posted a closing 69, for second place.
"On 14, Kevin hit a great drive that looked like kind of almost like a two-putt for birdie and I had laid up, but that was my strategy. And to hit a great wedge shot in there was perfect," said Moore.
"I then hit a great shot into 15, kind of made a mess of 16 but then bounced right back and hit just a great little wedge into 17 really to kind of cap it off. At that point, I could just cruise in."
Na was disappointed to let victory slip from his grasp.
"It was my tournament but Ryan played fantastic. Hats off to him, he deserves it. It's disappointing when you know you had the lead and it's yours," said Na.
"I hit a good drive on 14 and a yard shorter, the ball would have come down stone dead for eagle. I hit a good putt and it broke the other way.
"On 16, I was a bit frustrated. A camera went off and I backed off and never regrouped (to miss his birdie chance). It's my fault for hitting a bad putt. At the next hole, I got very unlucky, hit the trees and the ball never came down."
Asian Tour rookie Cameron Smith of Australia extended his dream season by finishing tied fifth on 276 alongside Korea's Bae Sang-moon, an Asian Tour graduate.
The 22-year-old Smith, a former Australian amateur champion, enjoyed his sixth straight top-10 on the Asian Tour and picked up US$226,000 for his biggest career cheque thus far which moved him up to fourth place on the Asian Tour's Order of Merit.
Filipino Angelo Que and Thailand's Prom Meesawat were amongst those who shared eighth position on 278, with all three earning exemptions into next week's PGA Tour event in Mississippi.
Garcia, the highest ranked player in the field, stayed in touch with the leaders with an outward 33 but a poor drive on 10 led to a double bogey seven which eventually took the steam out of his title run.
"(On the) front nine, I was quite good and gave myself a lot of chances and I just had a really bad break on 10, hit my tee shot a little left and hit the cart path, and the ball kind of disappeared. That one put me a little bit behind the eight ball," said Garcia.