Monty moves up before the rain hits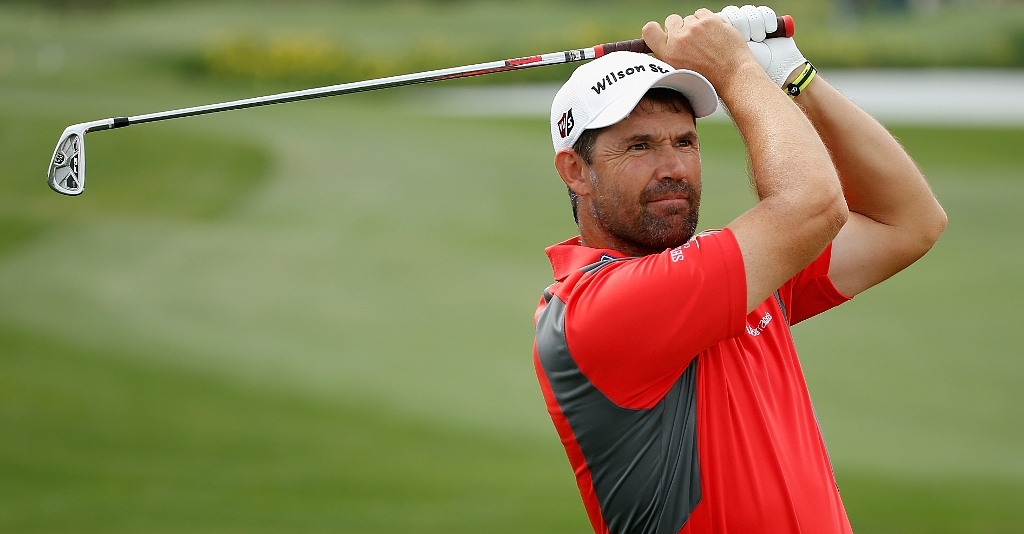 Colin Montgomerie grabbed a share of the lead at the rain-disrupted Senior Open Championship on Friday.
The Scot, already a three-time Senior major champion, managed to complete 12 holes of his second round in two under par before play was called off due to persistent rain.
That moved him level with a host of overnight co-leaders, most of whom had yet to tee off, on five under par following his opening three-under-par 67.
Montgomerie twice took the lead on six under, but two closing bogeys on either side of a birdie in his final three holes dropped him back down.
With constant rainfall throughout the morning at Sunningdale Golf Club, play was suspended at 1pm due to waterlogged greens.
At 3pm, the decision was taken to abandon play for the day due to further heavy rain and a worsening forecast.
The second round will resume at 8am on Saturday morning, followed by a two-tee start for round three upon its conclusion.
David Williams, Championship Director, said: "We were looking at the weather forecast and giving it a little bit of a chance but it did not improve and was deteriorating for the afternoon. The course was getting more and more flooded, and with the forecast, there was no chance of improving whatsoever to get out again.
"The plan is to finish round two tomorrow and, all going well, start round three on a two-tee start. We will have probably an hour or so play left of round three tomorrow, and we'll finish that up on Sunday morning. Then the plan is to go three-balls off one tee and get back on track and finish when we're meant to."
Montgomerie will have six holes to complete when play resumes in the morning, while the likes of Bernhard Langer, Miguel Angel Jimenez, Jeff Sluman and Lee Janzen – all part of the leaders' logjam on five under par – still have to begin their second rounds.
China's Lianwei Zhang was one of the few overnight leaders to tee off. He had dropped down to four under through 11 holes, level with Paul Goydos, who was one under through three, and Brian Henninger, who had just started his second round.
Ian Woosnam had moved to three under through 13 holes, just two back, after grabbing an eagle at the par-five first.