Monday's Q&A with Rory McIlroy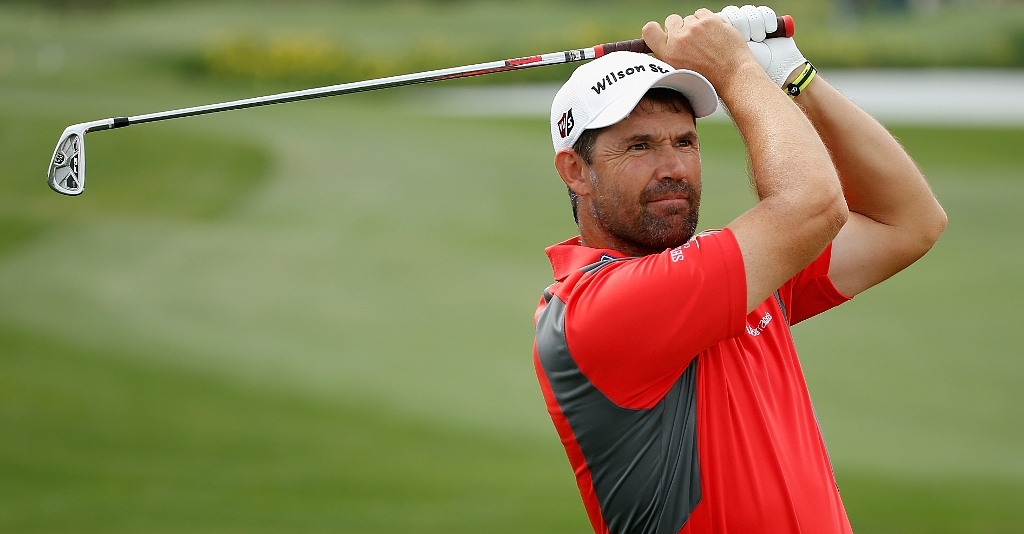 Rory McIlroy won big again on Labour Day Sunday and to find out how he felt about it, here is the full text of his post-victory interview with the media:
MARK STEVENS of the PGA Tour: We'd like to welcome Rory McIlroy. Rory, you picked up your fifth PGA TOUR win here at the Deutsche Bank Championship and have moved to No.1 in the FedExCup standings in the process. You want to talk about your round today?
RORY McILROY: Yeah, obviously delighted to get my fifth win on the PGA TOUR, third win this year, second win in the last three events. Yeah, today was great, going out with a three-shot deficit. I just wanted to get off to a good solid start and maybe put Louis under a little bit of pressure. I was able to do that playing the first holes 3-under, and we both made a couple mistakes on the fifth hole, but he made a 6 to my 5, so I was able to take advantage of that a little bit.
I think the good start set me up for a solid back nine. There was a couple of shots on the back nine I– well, I won't take back now, but if I could have then, I would have. But still managed to do enough, and as I said, delighted to get this win, delighted to go to No.1 in the FedExCup, sets me up for a great next couple weeks. So overall just very pleased.
Q: Just curious on 18 were you mentally preparing for a playoff? Did you think he was going to make it?
RORY McILROY: Yeah. I was mentally preparing myself – you know, the putt, my putt to win, I was really trying to make it and still don't know why it didn't drop. But yeah, I mean, I thought for sure he was going to make that putt and we were going to go play the 18th again.
Q: Standing on the 18th tee did you think if you had made a par you were going to win this tournament?
RORY McILROY: No. I thought I needed to make 4. Louis hit a great tee shot and put himself in a great position and just leaked his second shot a little bit. You know, and I felt like I hit a good tee shot, too, just went a little bit too far. Even if I wanted to go for the green, I wouldn't have been able to. So I had to lay up and just try to make 4 that way. Didn't quite happen, but thankfully in the end I didn't need it.
Q: Can you just talk about 17?
RORY McILROY: 17, yeah. I was hitting 5-wood off the tee. I hit 5-wood off the 15th, as well, and obviously chunked that on purpose to lay up short of that bunker at 210 (smiling). But I– so that was sort of in my mind. I was trying to just hit a good tee shot down there with a 5-wood and leaked it a little bit right and didn't have a great lie in the rough. So was trying just to get it up somewhere close to the green and left myself in a pretty tricky spot and ended up making a great bogey. It was a great up-and-down from the back of that green for a 5. Big putt, four- or five-footer, whatever it was, to stay one ahead going into the last hole. It was a big up-and-down there.
Q: You talked about being three down at the start and wanting to get off to a fast start. Do you get specific as far as your strategy? With some birdie holes early, are you thinking, all right, if I'm this after this– or does it depend how he plays?
RORY McILROY: It totally depends how the other guy plays, too. There's two really good chances in the first four holes, the 2nd and the 4th. If I birdie those and maybe if I snuck another one out of those first four holes, I'll be really happy, which I did. Yeah, I thought if I could play the front nine in 3- or 4-under par, I've played it in 4-under, I didn't think I'd quite have the lead, but I'd be pretty close or at least be a little bit closer to Louis. He didn't get off to the start that he wanted to, obviously, and I got level with him pretty soon in the round. I made a couple good birdies on the 6th and 8th hole and it just sort of got me going.
Q: Behind you and Louis were some Americans who are vying to get on the Ryder Cup team. How curious are you to see who those picks will be tomorrow?
RORY McILROY: Yeah, I'll be tuning in like the rest of you. Yeah, Davis has got such a tough job on his hands. He's got six or seven guys to choose from for four spots. You know, you've got Snedeker has had another good week this week, Dustin Johnson has had a good week, you've got a couple of experienced guys in there, Jim Furyk, Steve Stricker, obviously both can play with Tiger. Yeah, I mean, I really wouldn't want to be in Davis' position tonight trying to decide who to pick.
Q: Louis said after the front nine he had yesterday today felt like a 47 on the front.
RORY McILROY: (Laughs.)
Q: But in that position, I don't know if you're aware of what he's doing per se, but when you see him struggle on the front and when you build a three-shot lead, are you cognizant of where things are at all times?
RORY McILROY: No, I mean, I just– you can't really let what the other guy is doing affect you in any way. You've just got to keep playing your game, keep trying to give yourself opportunities for birdies, try and hit fairways, try and hit greens. And that was all I was trying to do. I knew I was a couple ahead, three ahead, one ahead. He made a couple birdies there on 13 and 15 to get back to within one, so I always knew where I was in that regard, but I wasn't really looking at what he was doing, I was just thinking about how many shots I had.
Q: Louis said that if he made his putt on 17 that would have put a lot more pressure on your putt. Do you agree with that?
RORY McILROY: Yeah, for sure. Having a putt to stay– to be just tied for the lead going into that last hole instead of one ahead brings its own pressure and different pressures. Certainly made my putt a little bit easier seeing that he missed his.Q: You took the lead for good at the 6th hole. Could you talk about the shot you hit in there, what the club was and the fact that you did not relinquish the lead from that point on?
RORY McILROY: Yeah, it was a great– it was a great bonus after making bogey at the 5th to bounce straight back with that birdie. It was a 9-iron from 154 yards. Obviously knocked it pretty close there and hit a great drive up the next and drew a pretty scrappy lie in the fairway and was trying to dig out a little bit, got it a little heavy. Still had a great opportunity for birdie there that I didn't make, but was able to make the birdie on the 8th hole, which was big, as well.
Yeah, once I got into the lead, I felt very comfortable and just tried to keep applying the pressure, hit fairways, hit greens, and it worked for the most part. Obviously had a couple wobbles there coming in, but did enough in the early part of the round to have enough of a cushion to get the job done.
Q: Two questions, the most important one being did you think the dude on 9 looked like Louis' brother?
RORY McILROY: He did have the gap in the teeth, which I thought was so funny. He was following us for the whole way around.
I thought there was a few similarities there, yeah.
Q: The other one, we've talked about the U.S. Open last year and what followed. Coming off the PGA win, two tournaments later, to turn in a performance like this, what does that say about you going forward?
RORY McILROY: I think I've just learned. I've learned how to handle winning big events and carrying myself forward and not dwelling on what's happened, just moving forward, just trying to win another golf tournament, trying to put myself in position. There's a time and a place to celebrate and to enjoy what you've done, and going into the Playoffs isn't it. You have to just focus on the week ahead. I'll get to Crooked Stick tomorrow and start to prepare for that tournament.
This run that we're on, we just have to keep thinking about the next week, and once Ryder Cup is over, for sure I'll think back and I'll celebrate and I'll enjoy the great golf that I've played over the last few weeks.
Q: Did you fall into that trap after Congressional?
RORY McILROY: A little. I took three weeks off after the U.S. Open to sort of do a lot of media things, commitments, celebrate a bit and try and get ready for the Open Championship. You know, I had a lot going on at that time, and probably didn't handle it the best. But I learned from it, and I tried to– as soon as I won the PGA, refocus my mind and focus it on the FedExCup Playoffs, and I've done that. Even after this win, I'm just focusing on next week. And yeah, once the Playoffs are over, once that TOUR Championship finishes, then focus on the Ryder Cup and try and give it my best shot there, as well.
Q: Talk about the significance of winning for the third time this year, catching Tiger at a time when it seems like winning a lot isn't as easy as it used to be.
RORY McILROY: Yeah, it's nice to get the third win this year and tie Tiger for the guy with the most wins.
Yeah, I mean, it's rare to see guys having six- and seven-win seasons. I know Vijay went on an unbelievable run and obviously Tiger did it for so many years. Three is a great number. I'd like to make it four or five, obviously, going into the– after the FedExCup.
But I'm very pleased with how I've played the last few weeks, very pleased at how hard I worked on my game leading up to these few weeks because I felt like it was nearly there, and it just needed to stay patient. I felt like I turned a corner at Akron and then it really clicked at Kiawah, and I've just kept it going from there.
Q: With your girlfriend in town this week and playing with Louis, who you're comfortable with, were you more relaxed than most weeks?
RORY McILROY: Yeah, the two PGA events Caroline has been two this year, I've won both of them, so need to get her to more (smiling). Yeah, it's nice. It's great to feel like you're in a relaxed environment, especially off the golf course. I don't really have a problem getting away or not thinking about it, but to have someone with you that you can completely just clear your mind of what's going on here, just completely focus on something else, it's a nice thing to have, a nice distraction.
Q: Two-part question: Last year you weren't here, and do you know what you were doing last Labor Day, and were you watching these Playoffs, and at some point last fall did you say, I want to compete, I want to be part of this playoff system?
RORY McILROY: Yeah, this time last year I had just finished playing in Switzerland in the European Masters, and I was getting ready for the Dutch Open. I can't quite remember what I was doing the Monday, but was probably watching this. I was. I watched Webb win here, actually. And I was watching on TV, and yeah, probably did say to myself, I want to be part of that next year again.
Q: At any point did your mind drift back to think what was going on behind you? Obviously a lot of people think that when Tiger is close they're thinking about it. Did that ever come into your mind?
RORY McILROY: Not at all, no. I was just trying to concentrate on myself. Obviously I knew what Louis was doing up there, but I didn't really think about anything else. Obviously looked at the board a few times and saw that I was maybe a couple ahead of Louis and then a couple ahead of the next guy. I think it was Tiger.
But no, I mean, I was very comfortable out there, and I didn't really think about it at all.
Q: I know the season is not over yet, but what year is better, this year or last?
RORY McILROY: This year for sure. You know, to get to world No.1, back up a major winning season in 2011 with another major this year, three wins on the PGA TOUR, you know, I feel this year has been a big year for me to back up what I did last year. This year for sure.
Q: Just curious, do you think people watching at home when the leaderboard comes up and they see McIlroy, Oosthuizen, Mickelson, Woods, they probably get a charge out of it. Does it matter to you?
RORY McILROY: No, not particularly. It could be any of the guys on TOUR below me. It doesn't– of course it's great for the fans and it maybe creates a bit more of an atmosphere to see the top guys up there and competing, but at the end of the day you just want your name to finish on the top of that list, and it doesn't matter whoever it is below you.
Q: You like that eight-shot stuff better, right?
RORY McILROY: Yeah, exactly. I don't mind squeezing out a one-shot victory every now and again, though, also.