Rory McIlroy still confident he's not far away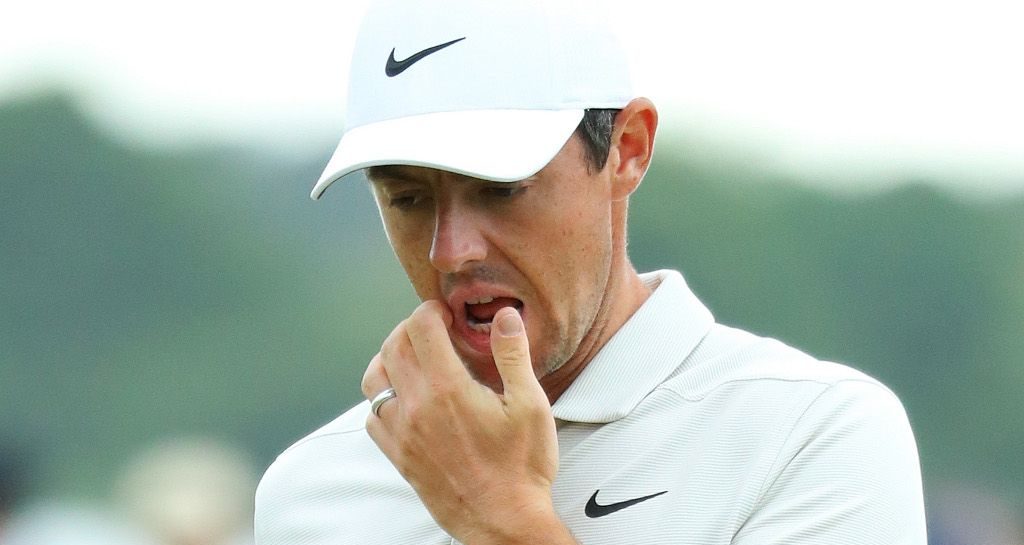 Rory McIlroy insists he is not too far from his best despite fading after a good start at last week's Travelers Championship.
The four-time major winner started with a 64 in Connecticut, but couldn't back it up as he finished the weekend at 11-under par, six shots off the eventual winner Bubba Watson.
The 29-year old topped the stats for strokes gained from tee to green, but his putting was at the opposite end of the scale, something that McIlroy said doesn't worry him too much.
"I played well on Thursday, but then I sort of just reverted back to a couple of bad habits that I've been in and struggled the last three days," said McIlroy.
Despite missing a career-high 17 putts inside 10 feet, McIlroy said that he'd rather be striking the ball well and struggling with the putter than the other way round.
"Swinging it really well and struggling with the putter," he said.
"I think if you look back all through history and the guys that have done really well and been consistent throughout their careers, they've always been superior ball strikers.
"Then they'll have their weeks on the green which are good and some weeks that aren't."
With the year's third major – the Open – fast approaching, he added that regaining his confidence was the most important.
"Look, it's never that far away," he said, admitting that he could probably do with a break after six tournaments in eight weeks. "I can hold it together and play okay, but just need to do a little bit of work and get my confidence up if anything.
"Hopefully just some more practice and a few more reps and seeing some better shots on the course and I'll be a little more comfortable going into the third major there."