Paul McGinley struggles to make sense of Tiger's Open approach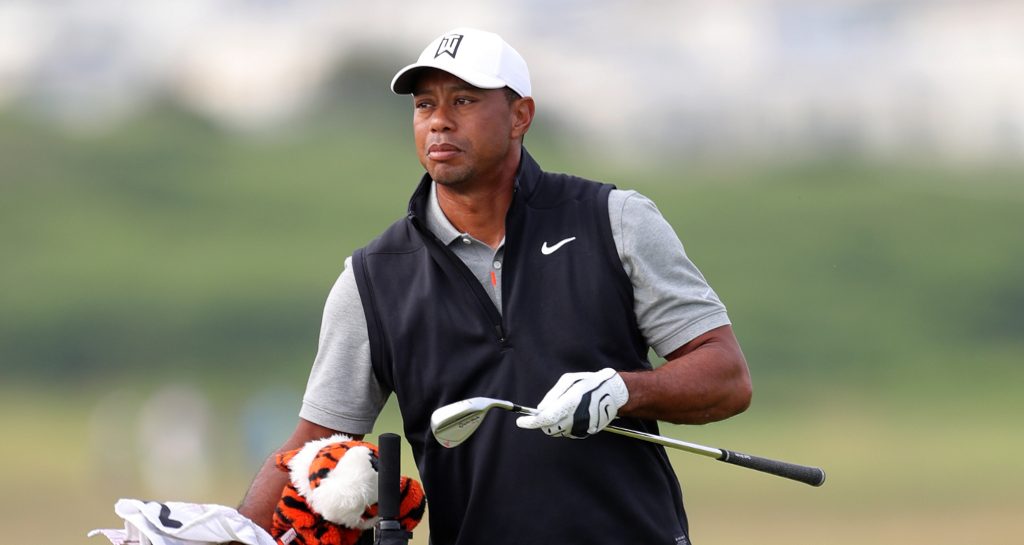 Paul McGinley admits he's baffled by Tiger Woods' decision to skip playing a warm-up event for the Open and take a two-week vacation in Thailand instead.
Woods has played just 10 competitive rounds since his famous Masters win back in April, and six of those rounds came in the PGA Championship and US Open, where he missed the cut and tied for 21st respectively.
Rather than try and get his game in shape for the links test that awaits at Royal Portrush this week, the 15-time major winner decided to take a two-week family holiday in Thailand instead.
Tiger Woods has arrived at Royal Portrush @TheOpen pic.twitter.com/4brZ7xEoRM

— Stephen Watson (@winkerwatson1) July 14, 2019
As far as McGinley is concerned, unless Tiger is nursing some sort of injury, his approach makes little sense.
"I don't know what's going on with Tiger," the Sky Sports analyst said.
"His schedule doesn't make a lot of sense. In fact, to play just one tournament outside the majors makes no sense at all to me, unless he's got something else going on that we don't know about.
"We don't know where he is with his fitness, we don't know where he is with his health – we just don't know a whole lot about anything to do with him at the moment. But the way he's planned his schedule, it's easy to think there must be something amiss."
Tiger Woods the centre of attention during his practice round at Royal Portrush on Sunday. pic.twitter.com/mISmjRpBuE

— Damian Mullan (@DamianMullan2) July 14, 2019
Since arriving at Portrush, Woods has been adamant that the break will do his game good, but many aren't convinced.
"I don't know whether winning the Masters is a factor, because winning shouldn't take that much out of you", McGinley said. "It should enthuse you, and move you forward. When you win you want to keep playing, keep riding that wave. Playing just one tournament outside the majors, and to have such huge breaks – I can't see how that helps. The question is whether he is giving himself the best opportunity to win again. And you would have to say no.
"As great a competitor as he is, you still need to cut your teeth in regular events to prep yourself for the majors. He has chosen not to do that and I'm sure he will be asked why when he faces the media."
Tiger Woods is using a TaylorMade P790 2-iron at Portrush. No big deal, right? Maybe. But I see some cosmetic differences from the retail version. Looks like just TaylorMade logo on toe instead of the usual script. pic.twitter.com/ghkI1t7uUr

— Jonathan Wall (@jonathanrwall) July 15, 2019
Meanwhile, Woods was spotted sporting a new club in his bag, which might go some way towards explaining his tactics for this week.
Woods was spotted on Monday wielding a TaylorMade P790 UDI prototype 2-iron, a sure sign that he intends to play "stingers" off the tee.
The club is yet to hit the retail market, but judging by his practice rounds so far, it seems pretty clear that Woods will have the long iron in his hands for most of his tee shots at Portrush.