Luke enjoys the ranking roundabout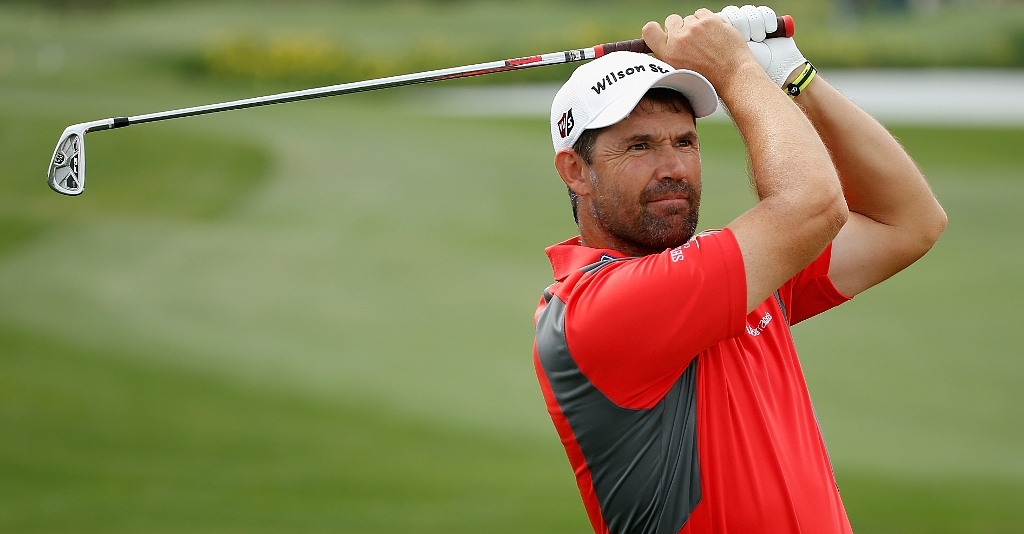 Luke Donald enjoys the cut and thrust in the battle for golf's No 1 World Ranking – and believes golf fans do too.
Luke Donald is thoroughly enjoying the cut and thrust in the battle for golf's No 1 World ranking – and believes golf fans are too.
The Englishman was relieved of the crown last week by Rory McIlroy after the Northern Ireland young gun tied for second at Quail Hollow, but Donald has the chance to win it back again this week when both he and McIlroy play in the prestigious Players Champion at TPC Sawgrass where the games biggest purse and a big load of ranking points will be on offer.
But they aren't the only ones in the hunt this week.
World No 3 Lee Westwood, who has also topped the rankings list roundabout during the past two years, is another in with the chance of claiming back the number one position on Sunday, and while Tiger Woods, currently at No 7 in the rankings, can't make it this week, he'll be very keen to advance his claims and show the world he is ready to take back a title he seemed to have made his own until injury and scandal brought him down some two years ago.
McIlroy, Donald, Westwood and Woods have all won once this year, but that does not really set them apart from the pack for in the 20 tournaments played so far on the PGA Tour in 2012, there have been 19 different winners.
Hunter Mahan, currently at No 5 on the World Ranking list and another strong contender for the World Crown, is the only two-time winner on Tour so far this year
Interestingly while Woods says he preferred the time when he was way out in front in splendid isolation at the top of the world rankings, Donald claims he is greatly enjoying the ranking merry-go-round.
"I have no issues – I kind of enjoy going back and forth," the Englishman told reporters at Sawgrass on Wednesday. "And I think the fans enjoy it too.
"The last couple of months I think it probably has not been as exciting because Rory and I really haven't been playing in the same events."
"But I think that will change a little bit and hopefully there will be some situations coming up in the next few months where we'll be playing in the same tournament, both with a chance to win. That's more exciting I think."
A case in point.
Regardless of what happen this weekend, the three Ryder Cup team-mates will again be in competition with each other at Wentworth in two weeks' time.
That is for the European Tour's flagship BMW PGA Championship, an event at which Donald – the reigning champion – believes more Americans should try their luck.
There are 20 of them in the world's top 50 – and all thus exempt for Wentworth – but not a single one is playing.
"I can see why there's reasons not to play it," Donald continued. "You don't have to travel far to play in a US dollars six million event at a great course at Colonial.
"But I've always been a proponent for getting the most out of your game it's important to travel and to experience new places.
"I think at least go try it once and if you don't like it fair enough. It's a big event on our tour. It's considered the Players Championship of the European Tour and I would have thought that would incite some interest among some of the top Americans."