Looking back at the PGA Championship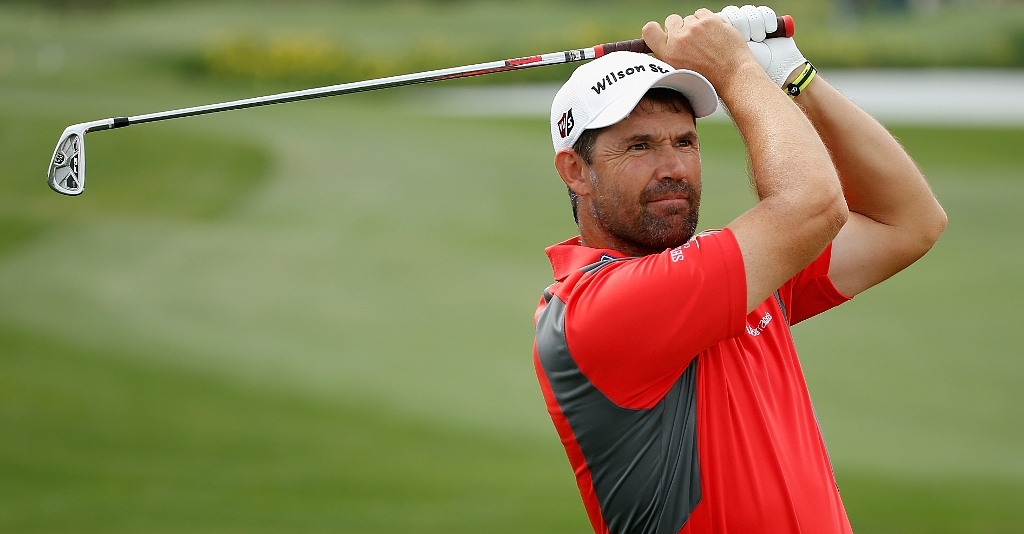 The PGA Championship, the annual culmination of golf's four major Championships, will celebrates its 95th edition this week when it revisits storied Oak Hill Country Club in New York.
Since its inception in 1916, the PGA Championship has evolved into one of the world's premier sporting events.
Each summer, one of the nation's most outstanding golf facilities hosts golf's best professionals, as they compete for the Wanamaker Trophy. Winning that Trophy is an experience that has been savored by only 63 individuals.
Overall, 71 courses in 25 states have served as a host site for at least one of the 91 PGA Championships. Since 1994, the PGA Championship has featured the most players in the Top 100 of the Official World Golf Rankings, and perennially has boasted the strongest field in golf.
The 2002 PGA Championship at Hazeltine National Golf Club in Chaska, ., estabolished an all-time record for world-ranked participants, with 98 of the Top 100.
It is perhaps ironical that the PGA Championship – or USPGA Championship as some Brits like to call it – sprung from the brain wave of a successful department store owner and not from a golfer.
His name was Rodman Wanamaker and he was one of the earliest marketeers to see the merchandising possibilities in tying up his company with a professional golf organization.
The USGA, an organization backed and run mainly by wealthy amateurs was already in existence, but at the time there were no professional bodies and Wanamaker was so passionate about his plans that he invited a group of 35 to a luncheon at the posh Taplow Club in New York on January 17, 1916.
His guests were a mix of some of the games foremost professional golfers of that time, including the iconic Walter Hagen, and some of the USA's most prominent leaders of commerce and industry.
The luncheon led to an exploratory meeting, the up-shot of which was the formation of The PGA of America.
Wanamaker, the driving force at the meeting, then pointed out that an organization like the PGA should run it's own Championship along the lines of the News of the World PGA Championship of Great Britain and offered to put up prize money of $2,500 along with some suitable trophies, including a gigantic cup called the Wanamaker Trophy that today, some 97 years later, is still being presented to the annual winner of a tournament that has established itself as the last of the four majors.
They start in April (the Masters) and go on to June (the US Open), July (The Open Championship) and finally to August (The PGA Championship).
Wanamaker hinted that he would like to see the event played along the lines of the British event which at the time was a 36-hole elimination match play championship.
This was informally accepted along with his offer to make prizes available and seven months later, still in 1916, The PGA of America's first match-play Championship was hosted by Siwanoy Country Club in Bronxville, New York.
This was in the days when British golfing expatriates were dominating professional golf in the US and it was no surprise when two of them, Jim Barnes and Jock Hutchison played their way into the final before Barnes won it 1-up and happily accepted the Wanamaker Trophy.
The First World War saw the championship suspended for the next two years, but when it was played again in 1919 at the Engineers Country Club in Roslyn, New York, Barnes once again emerged as the champion, this time whipping Fred McLeod, 6 and 5.
But Hutchison was working hard at his game and in 1920 bounced back to avenge his defeat with a 1-up win over Douglas Edgar.
Hutchison's victory would end, for at least a decade, the domination of foreign-born professionals, for an outstanding American duo of 'Roaring Forties' golfing stars was next to hit the golfing scene and promptly fasten an iron grip on the PGA Championship.
They were the suave, party-loving Hagen and a little golfing dynamo called Gene Sarazen.
During that era Hagen made the PGA final six times and won the title five times, four of them back-to-back between 1924-1927.
During this stunning streak, "The Haig" won 22 consecutive matches before fellow American Leo Diegel captured the title in 1928.
Sarazen, in the meantime, was only 20 when he became the youngest PGA Champion in history after beating Emmett French, 4 and 3, but it was his heroics, in the 1922 PGA finals that turned him into a household name in America.
Sarazen was able to successfully defend his title. but not before having to fight off Hagen over 38 holes in what is still regarded as one of the greatest of all PGA match play finals.
Even Sarazen's closing approach shot was sensational, 'The Squire', as he was known, hitting the ball out of some ugly, deep rough and putting it a mere two feet from the hole to make the winning putt a formality
Sarazen went on to chalk up one of the most remarkable records in PGA Championship history.
In all he played in 82 match-play contests and had 57 victories and 25 defeats.
When the Championship switched from match play to stroke play in 1968, he competed in four more PGA tournaments before retiring after a final appearance in 1972 that enabled him to claim to be the both the Championship's youngest winner (20) as well as its oldest participant (70)
Denny Shute won consecutive PGA Championships in 1936-37, a feat that lasted until Tiger Woods in 1999 and 2000.
After Shute, Byron Nelson was the next man to stand out from the crowd at the PGA,
A finals loser in extra holes in 1939, Nelson hit back with a vengeance one year later to spark what would become one of the most amazing periods in golfing history.
Nelson won the 1940 PGA Championship with a 1-up victory over Sam Snead.
He made it into the finals for a third straight time in 1941, but lost to Vic Ghezzi in an extra-hole battle.
World War II saw the field reduced to 32 players in 1942 yet Snead called his triumph in that year, the first of the seven major title he would win, his "biggest thrill in golf". He beat Jim Turnesa, 2 and 1, in the finale.
Golf took a back seat to the War in 1943, and the PGA Championship was cancelled. When the event resumed in 1944, underdog Bob Hamilton, 28, upset Byron Nelson, 1-up.
Nelson had appeared in four finals but had won only once. The following year, Nelson defeated Sam Byrd 4 and 3 in the finals during an amazing winning spree that saw him win 11 consecutive PGA Tour events to set a startling Tour record that might never be broken
The 1946 PGA Championship gave Ben Hogan his first title in the four majors.
He won the Wanamaker Trophy for the second time in 1948 when he cruised past Mike Turnesa, 7 and 6, to become the first player since Sarazen in 1922 to win both the US Open and PGA Championship in the same year.
The passing of the Hagen, Sarazen, Snead and Hogan eras after Snead's 1951 victory saw 19 different Champions jump in, make hay and grab a title in the year's between 1952-1970.
And it was Lionel Herbert's 3-and-1 victory over Dow Finsterwald in 1957 that would end the match play chapter of PGA Championship history.
The stroke play era, introduced to cater to the demands of TV audiences, began in 1958 when Finsterwald's final-round 67 earning him the first stroke play PGA Championship at Llanerch Country Club in Havertown, PennsylvaniaJay Herbert's stunning triumph in the 1960 PGA Championship at Firestone Country Club marked the first time that American brothers had scored victories in the same major Championship although Lionel did it in a match play event and Jay in a stroke-play tournament.
In 1962, South African Gary Player became the fifth foreign-born player to win the PGA Championship when his 278 edged Bob Goalby by one stroke at Aronimink Golf Club in Newtown Square, Pennsylvania.
It was then, in 1963, that Jack Nicklaus would take his turn to step up to the plate and win the first of his five PGA titles at the Dallas Athletic Club, overcoming 100-degree heat and edging out third-round leader Bruce Crampton.
In 1964, Nicklaus and Arnold Palmer both took a back seat to Bobby Nichols, who opened with a 64, and became the first wire-to-wire winner in the Championship's medal-play history. His superb winning total of 271 remained a Championship record until 1994.
In that same year, Palmer would also set a record, his rounds of 68-68-69-69, making him the first player to post four rounds in the 60s in a major Championship.
This seemed to set a disappointing pattern for Palmer in a Championship he was never able to win. Seemingly jinxed, just as Snead was in the US Open, Palmer is today considered by most golf historians as one of the best players never to have won the PGA Championship. He finished second in 1964, 1968 and 1970.
In 1968, Julius Boros, at the ripe old age of 48, survived sweltering Texas heat and a last-hole charge by Palmer to become the oldest ever PGA Champion, this at Pecan Valley Country Club in San Antonio.
With his impressive PGA victory in February 1971, at PGA National Golf Club (now Ballen Isles Country Club) in Palm Beach Gardens, Florida, Nicklaus became the first professional to claim all four majors for a second time.
It was also the start of a 13-year run in which Nicklaus would win four PGA Championships, make the runners-up spot twice and finish nine times in the top four.
Nicklaus' 1973 Championship victory gave him 14 major Championships, surpassing the mark set by the legendary Bobby Jones' 43 years earlier.
Nicklaus tied Hagen for the most PGA Championships in 1980, winning his fifth crown at Oak Hill Country Club, this year's venue, by a record seven-stroke margin.
After the 1976 PGA Championship, PGA officials abandoned the 18-hole playoff format to become the first major Championship to implement a sudden-death playoff.
And it was quickly put to the test when the next three Championships all went into extra holes
In 1977, Lanny Wadkins beat Gene Littler on the third extra playoff hole at Pebble Beach Golf Links, then John Mahaffey rallied from an eight-stroke deficit to edge Jerry Pate and Tom Watson on the second extra hole at Oakmont and in 1979 at Oakland Hills Country Club, Australian David Graham needed three extra holes to defeat Ben Crenshaw.
Bob Tway's final-hole bunker shot in 1986 at Inverness Club, to win the 1993 PGA Championship, signaled a new generations of Champions and special moments.
Payne Stewart won his first major Championship in the 1989 PGA at Kemper Lakes in Hawthorn Woods, Ill. and in 1991, rookie John Daly completed a storybook finish at Crooked Stick in Carmel, .
Without the benefit of a practice round, Daly, the ninth alternate, didn't get into the Championship until Nick Price withdrew the night before, but he went on to win with a 276 total, in a performance that ranks as one of golf's greatest surprise triumphs.
Nick Price returned in 1992 to win at Bellerive Country Club and carried his 1990s dominance with a resounding second PGA Championship title in 1994 at Southern Hills Country Club.
Valhalla Golf Club's first experience in hosting a major championship came in 1996, and Mark Brooks birdied the 18th hole twice within 45 minutes to win a playoff over Kentuckian Kenny Perry.
Davis Love III turned in a memorable performance at Winged Foot Golf Club in Mamaroneck,N.Y., finishing with an 11-under-par 269, for the lowest winning total in any major Championship held at the legendary course. Vijay Singh, a native of Fiji, earned his first major title in 1998 at Sahalee Country Club in Redmond, Wash.
In 1999, 23-year-old Tiger Woods became the fifth youngest winner in PGA Championship history, when he outlasted Spain's 19-year-old Sergio Garcia by one stroke at Medinah Country Club.
Woods, already a winner of the US and British Opens during the summer, made the PGA Championship's return to Valhalla Golf Club in 2000 perhaps the most thrilling climax in major Championship history. And in the process, he became the first back-to-back PGA Champion since Denny Shute in 1936-37.
Woods and journeyman Tour professional Bob May, whose glossy record Woods had emulated as a youth in the Southern California junior ranks, engaged in a stirring final-round duel.
After each making 18th hole birdie putts, they entered the first three-hole aggregate score playoff in PGA Championship history. Woods birdied the 16th hole, then saved par on the final two holes to edge May by a stroke.
Unheralded David Toms laid up for par on the 72nd hole in 2001 at The Atlanta Athletic Club, then made a 12-foot winning putt to defeat Phil Mickelson and post a 15-under-par 265, a major Championship record for 72 holes.
And Rich Beem's stunning back-nine charge to a 4-under-par 68 elevated him past Tiger Woods to the title in the 85th PGA Championship at Hazeltine National Golf Club.
The PGA Championship special moments' tradition continued with Shaun Micheel's 2003 final-hole near hole-out for birdie at Oak Hill Country Club and in 2004, Vijay Singh earned his second PGA Championship, outlasting Justin Leonard and Chris DiMarco in a three-hole cumulative score playoff at Whistling Straits, at thew time the longest layout (7,536 yards) in major Championship history.
In 2005 at steamy Baltusrol Golf Club, Phil Mickelson hit a flop shot from the deep rough on the 18th hole to within two feet and then tapped in for the winning birdie.
Tiger Woods marked his return to Medinah Country Club in grand style in 2006, by capturing in methodical style his third PGA Championship and 12th career major Championship and came back in 2007 at Southern Hills Country Club, winning a fourth PGA Championship during the hottest recorded week of weather in PGA Championship history.
Ireland's Padraig Harrington overcame Garcia in 2008 at rugged Oakland Hills with a strong back-nine rally, including a birdie on the 17th hole and a memorable par-saving putt on 18 to become the first European-born Champion since Scotland's Tommy Armour in 1930.
Then South Korea's YE.Yang stunned the golf world in 2009 at Hazeltine National Golf Club with a solid back-nine, including a chip-in for eagle on the 14th hole and closing birdie at 18 to chase down Tiger Woods and become the first Asian male player to win a major championship.
Last year, it was the turn of a hugely talented Northern Ireland 22-year-old, Rory McIlroy, to win the title, but after a sharp come-down this year in which he has yet to win, nobody is expecting him to successfully defend his title at Oak Hills this week.