Lennarth joins Watson at the top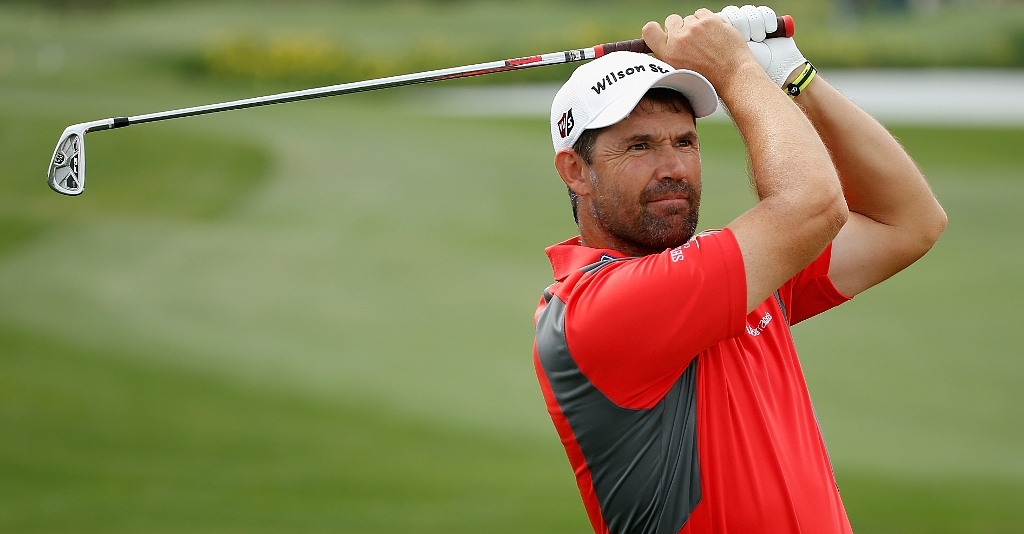 Sweden's Camilla Lennarth fired a three-under-par 69 in gusty and changeable conditions to join overnight leader Sally Watson in a share of the lead after the third round of the Allianz Ladies Slovak Open at Golf Resort Tále near Brezno.
Watson held a three stroke lead going into the third round and extended her advantage to five strokes after a birdie on the fourth hole, but her lead began to diminish after she dropped a stroke at the sixth.
After missing the green and taking a double on the par 3 10th, she recovered with a birdie on the next hole but dropped two more strokes on 14 and 15 to sign for a three-over 75. She was eventually caught by Lennarth after the Swede birdied the 17th hole. Lennarth had an eagle, four birdies and three bogeys on her card.
"I had a few good bounces and a few bad ones but I managed to recover every time," the 26-year-old from Stockholm said. "I put it pretty close on four for an eagle and made that putt to turn it around, because I had a bogey on the second. I had a few bad shots but I managed to make up and down and kept a positive attitude from there and managed my way around this golf course. It's tricky because the wind is swirling and you pick one club and you're over the ball and its turning, so you pick another club. Patience is key here."
Both players are contending for their first win on the Ladies European Tour and Watson, 23, from Elie, said: "I'm really excited for tomorrow. This is my first year on tour and it's only my fifth LET event. To already have a chance to win is fantastic. I hope I can go out and play my best.
"It's definitely not a position I'm used to so far in professional golf but hopefully it will be one that I become comfortable with in the coming months. It will be nice to play tomorrow with this round out of the way. I learned a lot.
"Overall it was pretty solid. I had a few loose shots which cost me but it was windier today and I didn't hit it quite as well so I made life more difficult for myself but I'm still in a good position going into tomorrow so that's the main thing."
Klara Spilkova of the Czech Republic is two strokes back in third position and also looking for her first career win on the LET. The 19-year-old from Prague recovered from a double bogey on the second and a triple on the 12th by closing with three birdies in her last five holes.
After her round, Spilkova said: "It was up and down all the time. I had four putts on the second hole, which hasn't happened to me in 10 years, but I had a crazy long birdie putt on the par 3. I took a triple because of a bad drive but then I started to play really good and I had three birdies so I'm so happy to finish like this."
A stroke further back on two-under-par are English duo Melissa Reid and Liz Young, Italian Sophie Sandolo and Germany's Ann-Kathrin Lindner.
Young finished in a share of fourth at the venue last year and is another player in contention for her first LET win. She commented: "Conditions were tough with a gusty wind. On some tees, you don't feel anything but you get down the fairway and it's a good three-club wind."
Reid, a four-time winner on the LET, will be targeting her first win in two years. Her approach to the 18th green landed a foot past the hole, span back and hit the flag leaving her with a tap-in for birdie. She said: "It was tough today. It was really windy yesterday afternoon as well so I was happy to shoot 68 yesterday and then played not as well today. I dropped a couple of shots but I'm happy with one-under."
With a third round 78, the recent Turkish Airlines Ladies Open champion Valentine Derrey slipped down from a share of second into a tie for ninth position, while first-round leader Kylie Walker and Charley Hull are in a group sharing 16th position on three-over-par.
The final round will start from two tees on Sunday morning with the leaders teeing off at 9.40am local time.