Lawrie to play British Par 3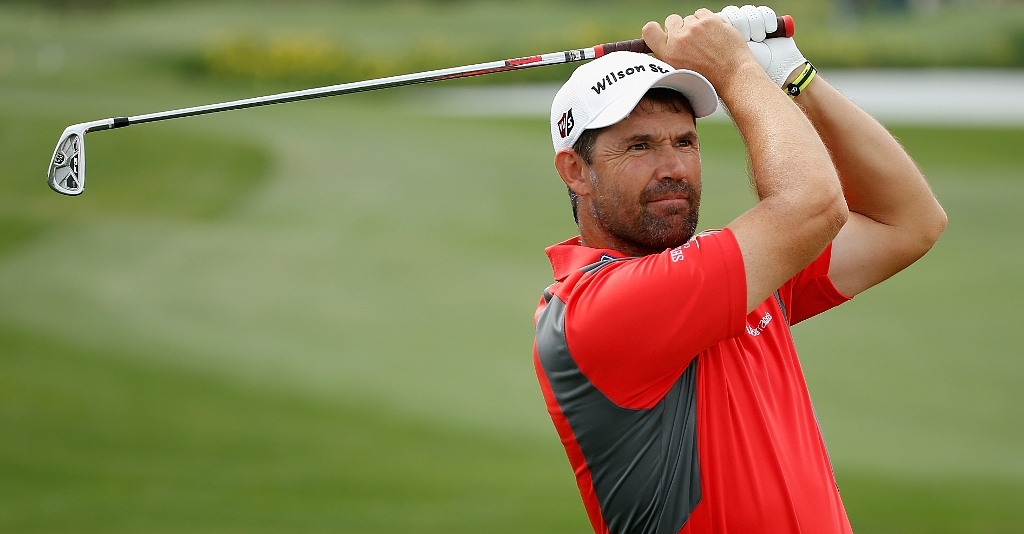 Open Championship winner and Ryder Cup star Paul Lawrie will make his debut at this year's Farmfoods British Par 3 Championship.
Lawrie will be at Nailcote Hall in Warwickshire for the Pro Am competition which takes place on the middle two days of the Championship, the 6th and 7th August.
The Scot famously won the Open Championship in 1999 at Carnoustie. He has since gone on to win eight times on the European Tour and feature in two Ryder Cup teams in 1999 and at the 'Miracle of Medinah' in 2012.
Craig Lawrie, son of Paul, played in the event last year and won the Norma C Herd Silver Salver, recognition of his best placed finish by an amateur. Paul's son Michael will also play in the event making it a real family affair.
The Farmfoods British Par 3 Championship has been held at Nailcote Hall since 1998 and is the most valuable Par 3 tournament in the world with a total prize fund of £100,000.
The event will be hosted by Europe's most successful Ryder Cup captain, Tony Jacklin CBE, and takes place between Tuesday 5th and Friday 8th August. English youngster Tommy Fleetwood won the title in 2013, just prior to winning his first European Tour event.
It features the Championship Pro-Am competition and two Celeb-Am contests, offering golf lovers the once in a lifetime opportunity to play with stars of the European Tour and Senior's Tour or, indeed, a well-known personality from the world of sport or entertainment.
Matthew Hayes, Managing Director of Champions (UK) plc, the event organiser, is delighted to welcome Paul to the Championship:
"Each year the Farmfoods British Par 3 Championship attracts some of the biggest names in world golf and this year is no different. Paul is without doubt one of the finest players to have played on the European Tour and we are very honoured that he will attend this year's Championship".
The Championship has a real garden party atmosphere and attracts a vast array of stars as well as professional golfers.
This year will see the likes of Sir Alex Ferguson, Peter Schmeichel, Jasper Carrott, BBC Sport's Dan Walker, Peter Shilton OBE, Strictly judge Len Goodman, Neil Back MBE and Matthew Hoggard MBE all play at Nailcote Hall.
Highlights of play will be broadcast on Sky Sports and Challenge TV and the 4-day festivities will be brought to a close by a star-studded, black tie gala dinner held inside the luxury marquee at the 17th century Hall on Friday the 8th August.
Spectators can register for free tickets by visiting the website.
Tickets can also be purchased on the day. Prices are £10 for adults, £5 for under 13s, £5 for over 65s and a 4 day season ticket is £25.
Parking is available for £5 per car and includes a free programme with proceeds going to the event's chosen charity Rainbows Hospice for Children and Young People.