Lawrie comes in from the cold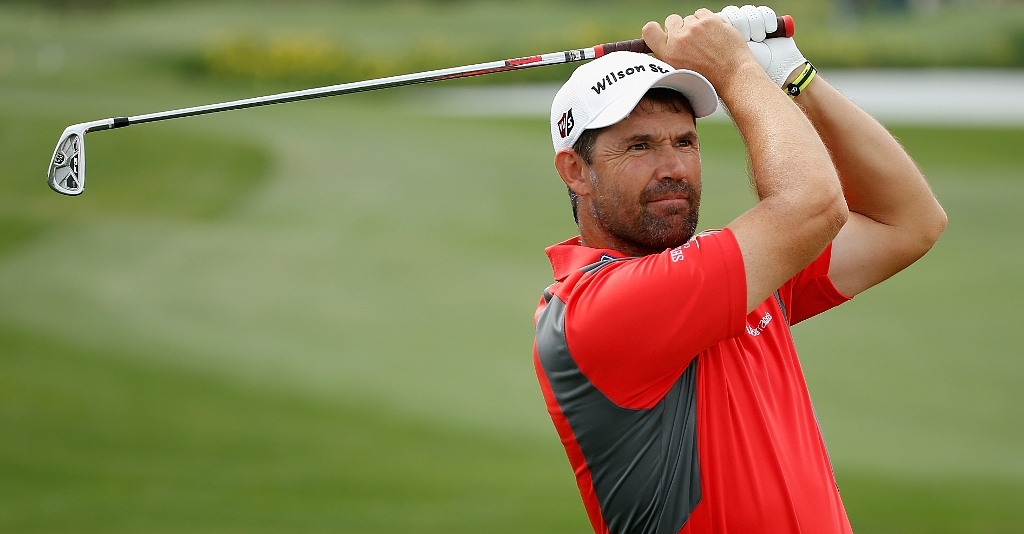 Paul Lawrie came in from the cold on Sunday when he won his first title since 2002 at the Open de Andalucia.
Paul Lawrie came in from the cold on Sunday when he won his first title on the European Tour since 2002 at the Open de Andalucia in Spain.
The Scot, who won the Open Championship in 1999, overcame a dreadful start to his final round to take the initiative on the back nine.
And with his main rivals failing to get their act together, the way was clear for Lawrie to return to the winners' enclosure with level-par final round that saw him beat Sweden's Johan Edfors by a shot and Chile's third-placed surprise package Felipe Aguilar by two.
It seemed an unlikely outcome a few hours earlier after the 42-year-old bogeyed three of the first five holes while his playing partner in the final group, Mark Foster, started birdie-birdie to move two ahead.
But Englishman Foster, himself without a win for eight years, threw the tournament wide open again with a hat-trick of bogeys from the fifth.
In a repeat of what happened at last year's Open de España, Foster could not hold onto his three shot lead and slipped back into a tie for 4th with a 2-over 72.
On the other hand, Lawrie, despite dropping another stroke at the fifth, turned things around by starting the back nine with four birdies in five holes.
The birdie blitz put the six-time European Tour winner – his fifth title came 232 events ago – far enough ahead to afford a closing bogey in winning with a level par 70 and a 12-under total of 268.
"It's been a long time – 2002 seems a hell of a time ago," he said. "I've had a few second places in there, but all of a sudden we're there again.
"It was going pear-shaped a little bit, but you've just got to keep going – that's all you can do.
"I played lovely and the putter behaved better. I got on a nice run at the right time.
"I started hitting beautiful shots on the back nine. I birdied ten, 11 and 12, and then did a great up and down on 14 for birdie just at the right moment.
"I must say that I felt under control even when I was above par at the start, and when you get into that attitude good things happen.
"I've always been a good putter, but these last years I couldn't get it into the hole. This week they went in."
Kenneth Ferrie, who started only one behind overnight leader Lawrie, had a miserable Sunday.
After equalling the Tour record with his 60 on Saturday and getting to within a shot of the lead, the big Englishman crashed in flames on Sunday with a 75 that opened the door to the pursuers behind him and sent him tumbling down to joint 11th.
Edfors and Aguilar were two of those pursuers who grabbed their chances, notably the litte-known Aguilar who found himself with a share of the lead with his third birdie of the day at the 14th, but he gave it back at the next and eventually had to settle for third.
At the same time, Lawrie was going on the charge after reaching the turn in a mediocre 37, making three successive birdies from the 10th before missing another attempt from less than three feet at the next.
However, he made amends at the 12th despite driving close to a tree stump, and it proved to be enough to keep him in front heading down the closing stretch.
Edfors briefly got it to 12-under after bogeying the first two holes but he dropped his fourth shot of the day at the 15th and parred and his way home for a solid 68 and second place on 11-under.
This meant Lawrie had a cushion standing on the 18th tee at 13-under and although he found a bunker with his approach, he splashed out to four feet and took the two putts he had in hand to clinch the win with a bogey.