Landry reflects on remarkable round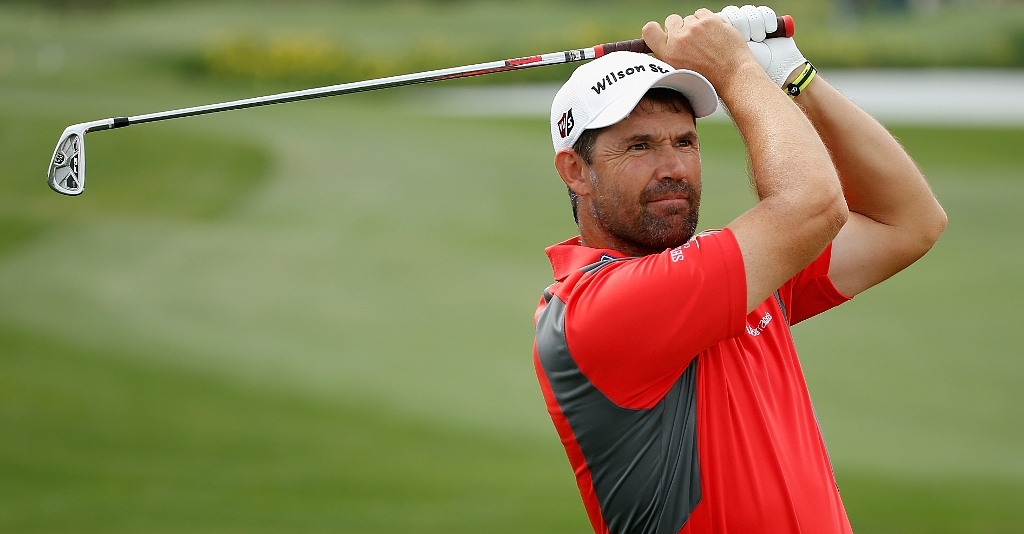 Little-known American Andrew Landry returned on Friday to birdie his final hole and complete a record four-under-par 66 at Oakmont.
Landry, ranked just 624th in the world, resumed on three under after 17 holes and promptly sunk a 10-footer for birdie on the ninth green to complete the lowest first round in any US Open at Oakmont, eclipsing the rounds of 67 made Ben Hogan in 1953 and Gary Player in 1973.
That gave him a one-shot clubhouse lead over England's Lee Westwood as the first round continued on Friday.
"Someone just told me I broke the record so that's pretty cool," said Landry. "I read the putt last night and it was a pretty easy putt to make if you get the speed right.
"I think the US Open suits my game so well, I'm just able to manage these things because I'm not a guy that's going to go out and shoot 60 and 61 and 62. I'm just a consistent guy that's going to shoot 68 and make a lot of pars.
"I mean, take, for instance, Memphis, look at my first two rounds. I made a zillion pars. Didn't make many birdies, but I just hung in there. It's a hard golf course, and that's the kind of golf courses that suit me really well.
"I played here on Tuesday with Jason Dufner, we work with the same coach, and I hit the ball really good. I probably hit six shots really close and I was thinking to myself that a good score was definitely doable with the greens being a little bit softer.
"Monday was a different story, it was pretty crazy out there, so fast, so firm. I played 10, 11, and 12 and I felt like I was eight over already, and I'm not even keeping score.
"It's definitely helped with the rain softening the course up. It's definitely playing a little bit easier, where you can hit it in there and hold shots into the greens and use the slopes to your advantage.
"Being on top of the leaderboard is fine, but there's so much golf left and there are people who can blow it up and say, you're doing great, yes, I am doing great, but there are 54 more holes left. Half the field hasn't even got off yet."