Lahiri no longer feels intimidated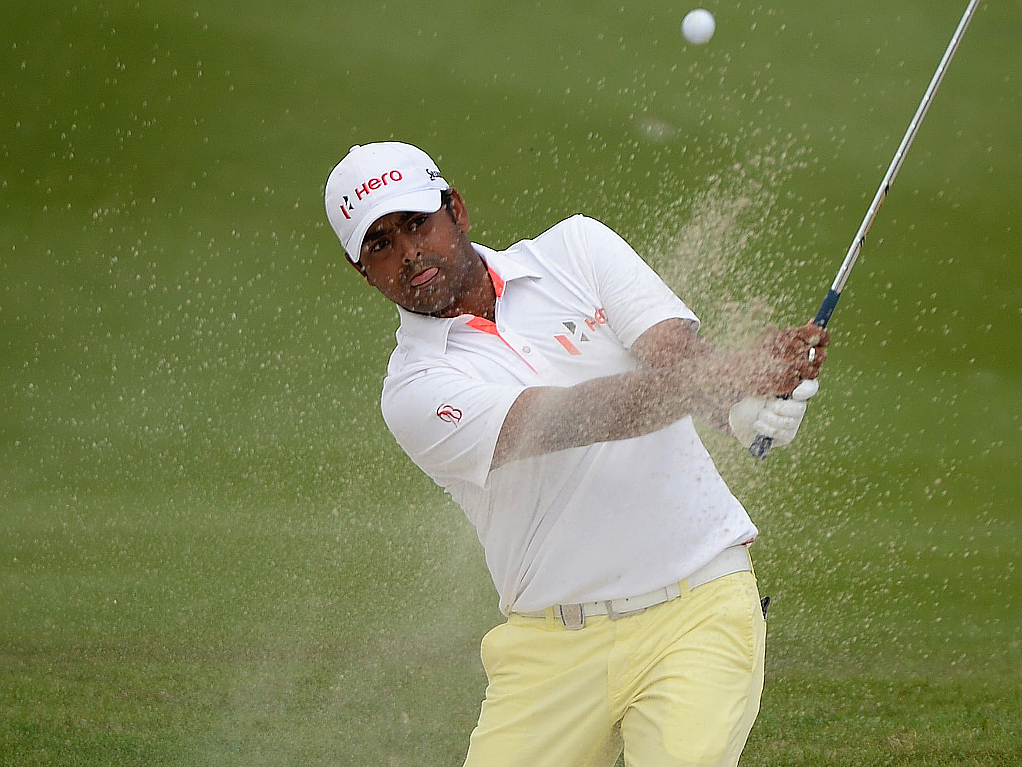 Anirban Lahiri revealed that he no longer feels intimidated when playing at the major championships.
The Indian star indicated that his self belief has improved exponentially this season, thanks mainly to his two breakthrough wins on the European Tour.
The Pune-native won twice in February, first at the Maybank Malaysia Open and then at the Hero Indian Open after a playoff.
"Every time you win, it contributes but it's about getting better," the 28-year-old told the statesman.com.
"The goal has to be to become a better golfer. Drive the ball better, chip better, putt better. Think when you are on a golf course, have strategies.
"If you can improve, your quality as a golfer will reflect in your game. Ultimately you have to shoot five or six under or make birdies. If you can make birdies that's all what matters, it does not matter who you are playing with or where you are playing.
"The biggest difference this time was my self-belief, it has grown a lot, exponentially over the last 18 months."
Lahiri's form lead to an impressive tied for fifth place finish at the PGA Championships on the daunting Whistling Straits course, a career best finish in a major.
"To play at a major requires tremendous self belief," revealed the seven time Asian Tour winner.
"That has grown and grown and now when I go and play with the best in the field, I am not intimidated, I am not overwhelmed, I am not scared. I believe when I am out there, I can beat anyone that I am playing.
"The stars aligned up at the right time for me. You work hard and you have to be patient, persevere. And it's important to play at big events with confidence, that you can be out there and beat the best."