Koch, Feng lead the way in Dubai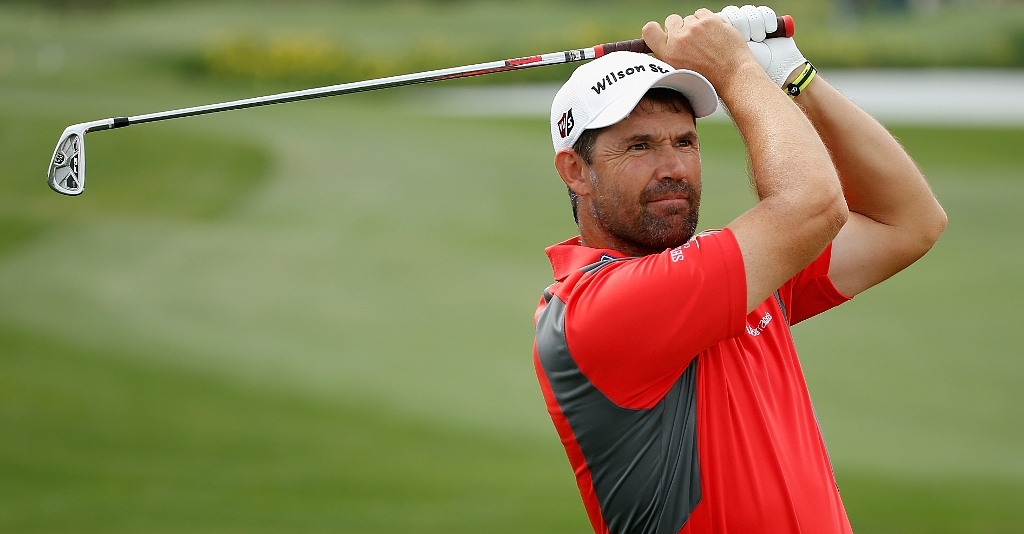 World No.5 Shanshan Feng of China and next year's European Solheim Cup captain Carin Koch from Sweden led the way on day one of the OMEGA Dubai Ladies Masters.
With matching rounds of six under par 66 on the Majlis course at Emirates Golf Club, the pair hold a one stroke lead over England's Charley Hull, South African Lee-Anne Pace, Becky Brewerton from Wales and Korean amateur Lee Soyoung.
Koch showed the way with eight birdies – including five on the back nine and then three in the row from the second – mixed with two bogeys, in the morning.
She said: "I putted really well today and hit a lot of good iron shots.
"I haven't played an event since September, so it was probably more just trying to find the fairway and the green and remember how to do it. It was very unexpected for me. Like I said, I just made a lot of putts and hit a lot of iron shots close, and that makes all the difference."
Feng continued her love affair with the course where she won in 2012 and said: "I didn't have any pressure playing the round today.
"I think we had so many birdie chances out there and I made seven, which is pretty good, because I think my putting was really working. If anything, I would say I can work maybe a little harder on my driving.
"This year coming in, I set my goal, I said maybe top three. And I would say 6 under is a pretty good start."
Last year's Rookie of the Year and Solheim Cup star Hull was pleased with her first morning's work after recovering from a bogey on 14 with six birdies in eight holes from the 16th.
Hull said: "I was pretty happy with the way I performed out there today. Especially with changing to left over right for about four months now, first time my coach has seat me putt left over right in a tournament, as well. So it's good for him to do that, because he was the one who wanted me to change after the British Open. Yeah, definitely happy with that."
Another recent winner, Pace, who won the Cell C Women's South African Open in October, was pleased with her round containing six birdies and said: "Very solid. Not missing a lot of shots. Hitting a lot of greens and putting very well. I think the greens are fantastic. They are very fast and running out, so really good condition, the course. I love this course. I finished second here last time, so I have really good memories about it."
Meanwhile Brewerton posted a solid, bogey free round. She said: "I've got Jamie Spence caddying for me this week, plays on The Seniors Tour and done some really good work with him actually. He's been a bit of a mentor to me the last 12 months, so I think it was quite comforting having him out there. He sees the shot in obviously a player sort of way, as well. Any time I was in doubt, he came through and just made me really confident.
"It's been coming for a few months. It's just I've been lacking confidence in tournament and that's the bit I've found hard to get back. But I'm getting that now and I'm kind of over the fears that you feel when you're really struggling. Yeah, feeling very good."
The defending champion Pornanong Phatlum of Thailand, Australian Nikki Campell and Germany's Caroline Masson are a stroke further back on four under par.
Early on the first day, Australian Stacey Keating made a hole in one at the 68 yard/154 metre par-3 fourth hole using a 7-iron and she said afterwards: "It's always nice to see a 1 on the scorecard."