Kelly, Na the leaders at Sawgrass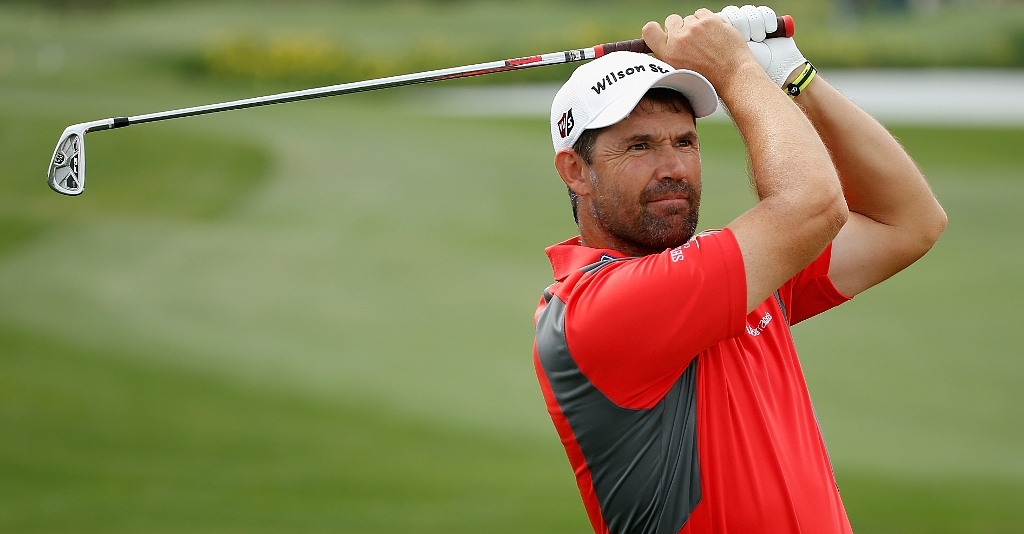 American duo Jerry Kelly and Kevin Na hold a two-shot lead heading into the weekend at the Players Championship.
Kelly rocketed up the leaderboard with a second-round seven-under-par 65 on Friday, while Na added a 69 to his opening 67 to join Kelly on eight under par for the tournament.
They were two strokes clear of four others – Branden Grace, David Hearn, Rickie Fowler and Chris Kirk.
World No 1 Rory McIlroy is among a large group that includes Ian Poulter and Jim Furyk on four under par after a one-under-par 71. A couple of errant drives were to blame for McIlroy not being higher up the leaderboard.
Tiger Woods also posted a 71 to finish on even par, ensuring he'll be around for the weekend.
The day belonged to Na and Kelly, however, and Na in particular is a surprise leader. The 31-year-old was last in contention at Sawgrass three years ago, when he drew the ire of the golf community – and some of the fans in attendance – with his incredibly slow play.
He had a waggle in his swing that prevented him from playing faster and now, three years later, he can admit what was behind his troubles at the time.
"I had the yips," he said. "That's what it was."
Na led after 54 holes in 2012 before a final-round 76 allowed Matt Kuchar to walk away with the title. He eventually finished tied for seventh.
"A lot of the guys when you have that, they fall off the planet," Na said. "They play poorly and nobody really sees and hears about it. But the weird case was, I was playing some of my best golf and I couldn't take the club back."
Na still isn't sure how he managed to lead after three rounds while dealing with the yips.
"How does a guy not take the club back every time he hits it, and it goes down the middle?" he said. "I don't know. Do you want to open up my brain and check it out? I don't know.
"I try to not think about it. I got over it."
It took some time, but he managed to conquer his problems, and Na believes he's a better player for it.
"Having the yips, I think because I went through that, I'm a better player now," Na said. "I hope people get over that and see me as just a guy that's playing well on TOUR versus a guy that couldn't take the club back."
Looking ahead to the weekend, Na added: "I'm just going to go out there and try to enjoy what's going on right now, which I have been the first two days. If I keep enjoying myself, the good results are going to come."