Kaymer lights up Pinehurst once more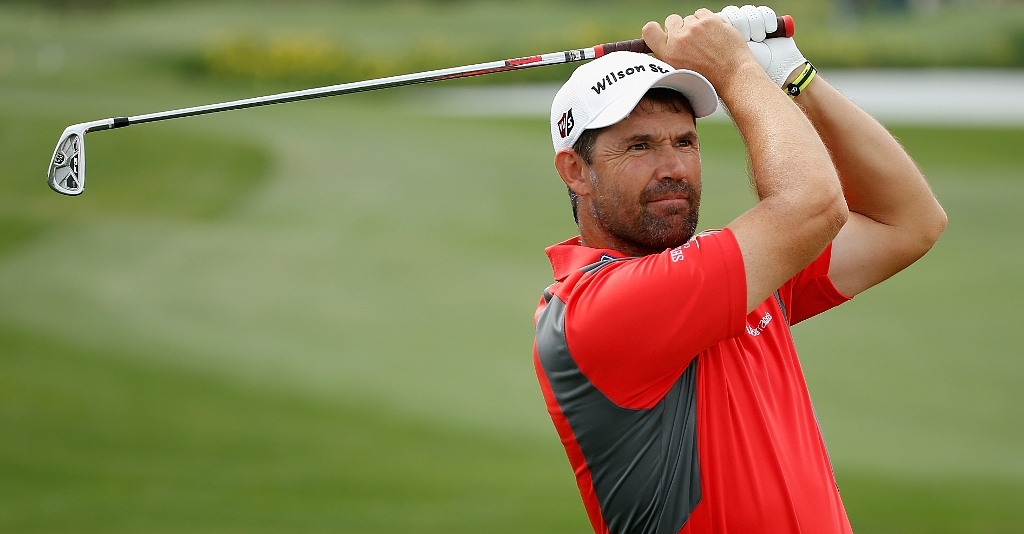 There was no stopping Martin Kaymer at the US Open on Friday, as the German opened up a six-shot lead with a second successive 65.
While most are struggling to contend with a challenging Pinehurst No 2 layout, Kaymer was making it all look too easy.
The former world number one and this year's Players champion was three shots ahead after the first round and has now doubled it after the second.
Kaymer also became the first player in history to card two opening rounds of 65 or better at a major championship and is also the lowest score at the US Open at the halfway stage – beating the mark Rory McIlroy set at Congressional in 2011.
After starting his round at the back nine, he carded three birdies over his first nine holes, including a fine save on the 15th, where his approach found the bunker but he got up-and-down to make good par.
Kaymer continued to play near-faultless golf in breezy conditions, bagging two more birdies at the third and fifth to reach 10 under, and closed off with three pars to reach the clubhouse safely.
The biggest challenge for Kaymer now, it seems, is not getting carried away. There are still 36 holes of major championship golf to come, and the title is not yet in the bag.
"It's not a done deal," the 29-year-old insisted. "You don't approach Saturday and Sunday in a relaxed way.
"It's never a time when you can relax, unless it's Sunday afternoon and you are raising the trophy.
There's never a time you can take it easy, you have to set your own goals and keep playing well.
"I played Congressional (finishing joint 12th) and I thought how can you shoot that low? And that's probably what a lot of other people think about me right now. But it will be quite interesting to talk to Rory about it, how he felt.
"It's not like we play different golf courses or easier golf courses, I'm sure he must have played so solid without making many mistakes and that I think is the main thing in majors, that you avoid the big numbers."
Kaymer won the 2010 US PGA Championship and became the World No 1 for a brief time shortly after, but has only recently been resurgent with his victory at Sawgrass in May, which he considers to be like a second major win.
"It's a career goal to win one major," he added. "Fortunately, I got that done fairly early in my career (aged 25 in the 2010 US PGA). But I really believe at the end of your career it comes down to the big, huge moments where you could handle the challenges. It comes down to winning majors, World Golf Championship events, being on the Ryder Cup team, those things.
"Obviously if I could win a second, third, fourth major, whatever it's going to be, it would be very, very satisfying."
Kaymer's closest competition at this stage is American Brendan Todd, whose rounds of 69 and 67 put him on four under, six shots back.
Todd's countrymen Brandt Snedeker and Brooks Koepka follow at three under, while the likes of Dustin Johnson, Brendon de Jonge, Keegan Bradley and World No 3 Henrik Stenson are on two under.
Johnson said: "I would have taken it on Wednesday. And no, I wouldn't have thought it would be eight shots behind."
Rory McIlroy, Matt Kuchar and Jordan Spieth are among those on one under, while World No 1 Adam Scott follows on level par, but all these big names still find themselves way back and will need Kaymer to come back to the field to have a realistic chance of winning.
Defending champion Justin Rose was one over after a 69 but said: "I still feel like I am in the tournament. Over 72 holes everyone is going to have a rough patch and Martin shooting 65, 65 hasn't had one yet.
"Ten under here is unbelievable golf. Take Martin out and there is a great tournament going on at this stage."