Justin Rose the man to beat?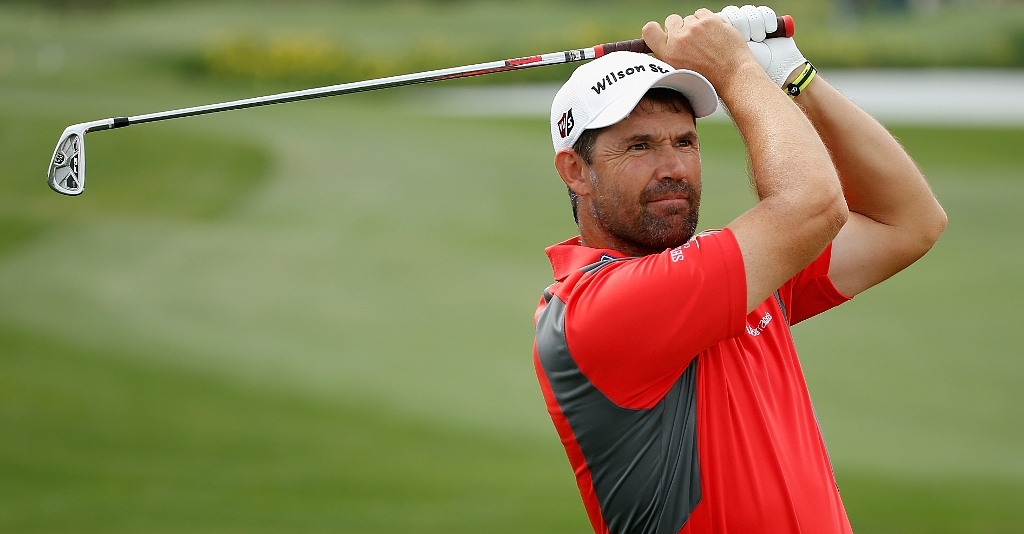 Jim Furyk and Rickie Fowler look to be the Americans most likely to stop a British victory at Muirfield Village this week.
Jim Furyk and Rickie Fowler look to be the two Americans most likely to stop a British victory at the Muirfield Village Golf Club this week.
But Justin Rose, the runner-up at the European Tour's flagship BMW PGA Championship last week, and Luke Donald, the winner there and consequently once more the World No 1, are the clear pre-tournament favourites to win The Memorial, a stellar event with a stellar field that in the USA vies with The Players championship for the unofficial tag of "fifth Major".
Certainly everyone who is anyone on the US PGA Tour will be there, including Tiger Woods and Phil Mickelson, the two top major winners still playing golf, and, until the last 18 months or so, near permanent fixtures at Nos 1 and 2 on the World Rankings list.
With one victory, but with two tied-for-40th places and a missed cut since then, Woods has been up and down and all over the place this year so nobody knows what to expect from him – even if he can claim to be a four-time winner of this event.
Mickelson, on the other hand, is still seeking his first victory at Muirfield, but he will be coming into the fray with encouraging memories of shooting four rounds of par or better for a seventh place at the Bryron Nelson two weeks ago, and knowing he is third on this season's list of leading birdie makers and has only once been outside the top 20 in his last seven starts.
Golf being golf, predicting winners can be as difficult as finding your way through a minefield, but Rose's sizzling hot form right now and his record at Muirfield give him the distinct look of a top gun this week.
In winning The Memorial in 2010, he got to shake the hand of the event's legendary host Jack Nicklaus after earlier coming close to doing it in 2008 when he finished second and in 2004 when he was 4th and, on a course where it seems that finding the greens is a lot more important than finding the fairways, it is perhaps significant that he holds down 4th place on Tour in hitting greens in regulation.
As Rob Bolton pointed out on the PGA Tour's website this week, it is interesting to note that of the four times in PGA Tour history that a golfer has completed 72 holes without missing a fairway, three occurred at Muirfield Village – and failed to produce a winner.
'Mr. Accuracy' Calvin Peete made it 56-out-of-56 at the Memorial in 1986 and 1987 and fellow American Brian Claar did the same thing in 1992, but neither came close to victory, Peete finishing in ties for 57th and 46th places while Claar tied for 26th.
David Frost is the third member of the Tour's exclusive hit-every-fairway club. In his case, the South African managed to use his accuracy with his driver to win the 1988 Northern Telecom Tucson Open.
Donald, in the meantime, is flexing his confidence muscles and setting his sights on bigger things this year, but after his triumph last week, coming down off a high from the Lord Mayor's show at Wentworth and jetting back across the Atlantic this week may just leave him a little weary and short of the kind of focus and sparkle it is going to take to beat this week's formidable field.
His outstanding short game, both with the wedge and the flat-stick, can never be ignored, however, so you certainly can't write him off altogether.
No fuss Furyk, on the other hand, didn't win last week, but he was the only golfer at Colonial to shoot in the 60s in all four rounds as he marched into 4th place and if anything, that performance along with the his three top 10s in his last seven starts, could be the stepping stone to his second win at The Memorial, his first having come in 2002.
Young gun Fowler, in the meantime, will be looking to take his number of wins to two on the PGA Tour when he tees off on Thursday. And it certainly won't be with any delusions of grandeur.
With the consistently high standard of golf this colourful little character has been playing – in the last month or so he has whisked up four straight top 10s, the last three being top fives – he must have as good a chance as any of the Americans of winning – and improving on his second place in the Memorial in 2009.
Jason Dufner, the slightly weathered, 30-something new sensation of the PGA Tour who came close to winning his third straight tournament at Colonial on Sunday before bowing out to Zach Johnson, would certainly have been up there again as a strong contender this week if he were playing. So to would World No 3 Lee Westwood, but neither will be at Muirfield Village.
Both are taking a break as part of their individual build-ups to next month's US Open.
Rory McIlroy?
You can't be too sure about him. After some impressive early-season performances, his casual attitude and new philosophy that "there is more to life than golf", don't seem to have done him very much good this past month when he's missed two cuts and slipped back into second place on the World Ranking list.
It will be interesting to see whether the wake-up call has put this hugely talented Northern Ireland 23-year-old back on the winning track.
It will also be interesting to see how big-bomber Bubba Watson performs in his first event since winning the Masters. He had taken time off to help his wife with their new-born baby and might well be rusty.
Some of other likely contenders it might be worth keeping an eye on this week is defending champion Steve Stricker and the once more competitive Ernie Els, now that he has got his putter working again.
Belgium's on-the-march Nicolas Colsaerts, who won the Volvo World Match Play Championship two weeks ago, has shown sufficient class in Europe this year to suggest that he might just be a good dark-horse, despite theb fact that he will be playing in his first Memorial.