Just needs a green jacket!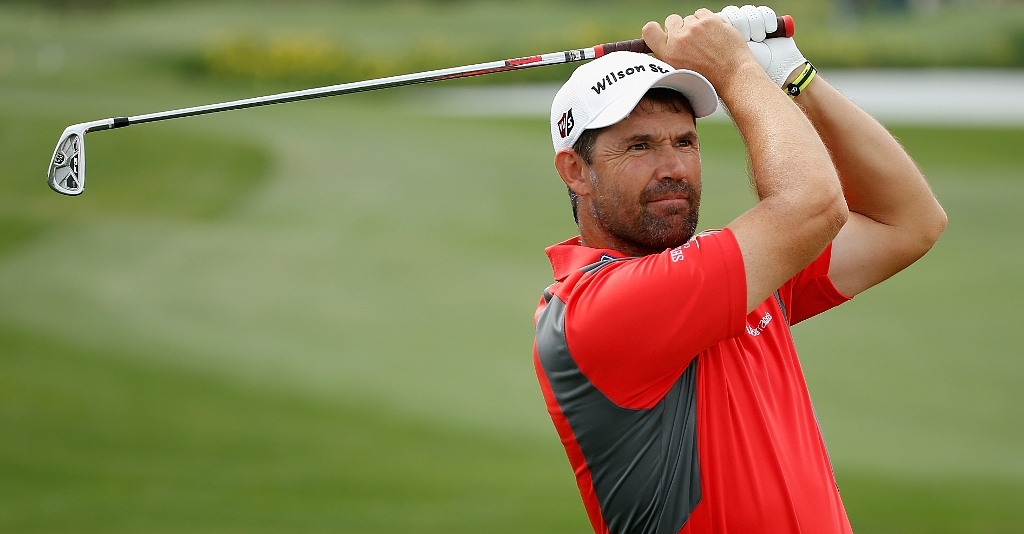 IJP Design has announced Ian Poulter's outfit line-up for the Masters tournament at Augusta National from Thursday 11th April – Sunday 14th April.
IJP Design was founded by Ian Poulter – one of the most recognisable figures in the style stakes, and has created a name for itself as a unique and exciting golf brand that focuses on high performance technical fabrics and functional features whilst also offering practical tailoring and contemporary design.
Poulter arrives in Georgia fresh off a career best year in which he starred for the European Ryder Cup team and is now keen to become the first English major winner since Nick Faldo.
He is desperate to add a green jacket to the outfit planned for Sunday!
But the fact that he is so keen to dress well – and created IJP – is that he beleieves in the mantra: "Look good, feel goof, play good."
Here is Ian's wardrobe in detail for the week ahead.
Thursday –
Signature Tartans – RRP: £99.95
Electric Blue Blade Polo – RRP: £54.95
Shocking Pink Crest V – RRP: £54.95
Navy Crest Slip – RRP: £49.95
Friday –
Navy Classic Trousers – RRP: £ 84.95
Navy Polo Vegas – RRP: £64.95
Electric Blue Parquet – RRP: £74.95
Saturday –
Frost Classic Trousers – RRP: £84.95
Jet Black Line Back – RRP: £49.95
Jet Black Parquet – RRP: £74.95
British Blue Diamond in the Rough – RRP: £64.95
Sunday –
Sports Tartan – RRP: £99.95
Azure Blade Polo – RRP: £54.95
Black Crest V – RRP: £54.95
Green jacket – RRP: priceless