Johnson six clear in Scotland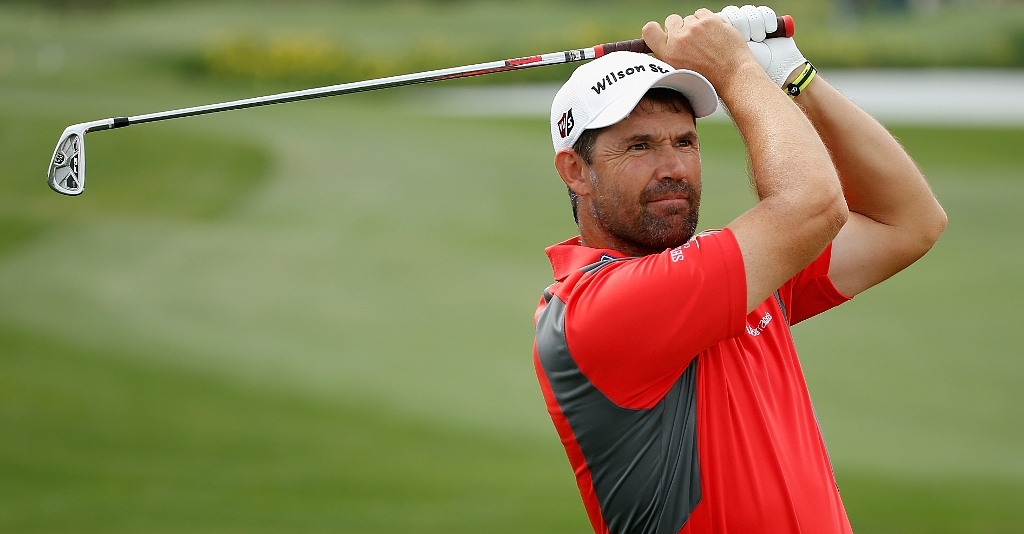 England's Trish Johnson fired an impressive second round of two-under-par 70 in breezy conditions to open up a commanding lead going into the final round of the Ladies Scottish Open.
At eight under par, the 48-year-old from Wiltshire is six strokes clear of Scotland's Sally Watson and Gwladys Nocera, with fellow Frenchwoman Anne-Lise Caudal a stroke further behind on one-under-par.
Johnson began with five pars on the Fidra Course at Archerfield Links in East Lothian and made her first birdie of the day on 15, before dropping a shot on 16. She picked up two more strokes on the front nine, on six and seven, where she holed a 'tram liner' from 40 feet.
"It was tough out there today, probably harder than yesterday. The wind was much stronger and just relentless so I was very pleased with that," said Johnson, who honed her links skills growing up at windy Westward Ho! In Devon. "It feels like I'm putting well so hopefully it will continue well tomorrow. It's more in the head than anything else."
With 18 Ladies European Tour titles and three LPGA trophies in 28 years on tour, Johnson is already a Life Member of the LET, but if she wins on Sunday, she will become the oldest winner in the tour's history. Dame Laura Davies was 47 when she won the Hero Honda Women's Indian Open in November 2010.
She would also break a personal record as she has never previously won a Ladies European Tour event in Scotland and would love to get her hands on the trophy she came so close to winning at Archerfield in 2010 and 2012, when she was leading in the final round with just a few holes to play.
For Nocera, whose 69 was the best score of the day, Scotland brings back fond memories as she won at The Carrick in 2008. "It's too long ago but I've been feeling good and I love this place," she said, adding: "Everything was good. In that wind, I hit the ball well, stayed away from the bunkers and made a few putts."
The Scottish galleries will be looking to LET rookie Watson to extend the record of three straight home victories after past winners Catriona Matthew and Carly Booth fell out of contention with rounds of 77 and 79 respectively.
"You just had to keep grinding out there, it was tough," said Watson, from nearby Elie. "I mean, every hole it felt like if you made par you were making up half a shot on the field. Even if you only had a nine or eight iron in, the wind would move the ball so much that if you put a little shape on it you knew your ball would be 20 yards off line."
In the Pro-Am team competition, Australian Nikki Campbell and her amateur partner Gavin Corbett continued to lead on 14-under-par, followed by England's Holly Clyburn and amateur Richard Bevan, with Johnson and ex-footballer Alan Hansen lying in third.