Johnson sets the pace at Costa Adeje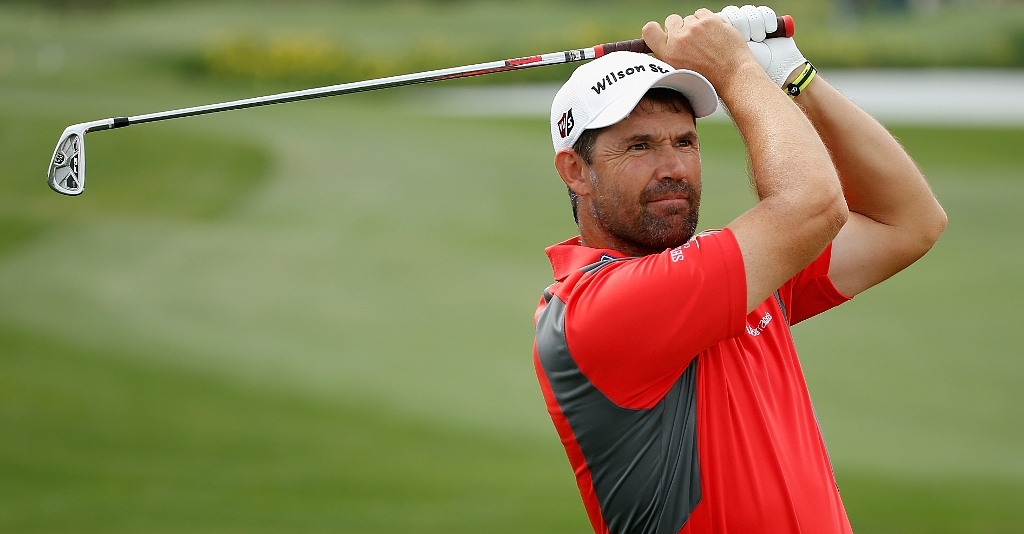 England's Trish Johnson credited a red hot putter as she shot a seven-under-par 65 to set the pace in the Tenerife Open de Espana Femenino at Costa Adeje in the Canary Islands.
The recent Aberdeen Asset Management Ladies Scottish Open champion fired eight birdies and one bogey in hot and sunny conditions to establish an early two stroke lead over South African Stacy Lee Bregman.
After three birdies on the first, fifth and sixth, Johnson, who won the 2010 Tenerife Ladies Open at Buenavista Golf Club in the north of the island, dropped a shot on the par-5 eighth but she gave an incredible putting performance with four birdies in a row from the 12th, followed by a final hole birdie on the par-5 18th.
"I can't really explain it because for the past two weeks I've been rubbish and Evian was embarrassing," said Johnson, who three weeks ago became the LET's oldest ever winner at 48.
"I think it's just a case of when you go to some places you like the greens. Having said that, I did go on the putting green yesterday. I saw something playing at Evian, and I can't remember who it was, but I remember thinking I like the look of that with the right hand and I just started to practice it and I felt comfortable straight away. I thought, 'This feels really good,' and I putted very well today, so we'll see if it continues."
The 19-time Ladies European Tour tournament winner was particularly pleased with her birdie putt on the par-4 15th and added: "It was a real snaker and it went straight in. I'm very, very happy, a nice start, but there are an awful lot of good players here and I'm under no illusions. There won't be any six shot leads, that's for sure with Carlota and Charley and Aza here."
Bregman mixed an eagle on the eighth hole with four birdies and one bogey.
She said: "I putted really well today. I hit some really good putts and hit it on the fairways and knocked it close and gave myself a lot of chances. I've grown up playing courses that are inland, not coastal courses, but I do have a bit of experience with grainy greens. I saw everything today and it felt right. I was in the right frame of mind. I've been working on my putting and it seems to be paying off."
Solheim Cup team mates Charley Hull and Carlota Ciganda were among the group of five players who ended the morning session on four-under. Ciganda had a colourful round with a double bogey on the ninth and an eagle on the 13th, with seven birdies and three bogeys on her card.
The Spanish star, who tied for third in the Tenerife Open on the same course as an amateur in 2008, said: "I was three under after four holes and then I had a couple of holes where I didn't play very good, on nine and ten. I came back and kept playing very well on the back nine so I'm very happy with my results today."
Hull was slightly frustrated after her finish and commented: "I was five under with a couple of holes to go and I bogeyed 17 and I parred 18 which is an easy par five. It's so different to last week with the grain. It's a very easy golf course but it's hard because the grain just makes it weird and it can make you look stupid because sometimes you'll hit a chip into the grain and it will roll out five feet and other times it will stop dead or roll out ten feet. You just don't know what it's going to do."
Christine Wolf, who earned a career best tie for seventh place at the Helsingborg Open a fortnight ago, was also in the hunt on 68 along with Connie Chen and Anjelika Hammar.
Wolf said: "I'm just enjoying myself out there and not trying to force anything and having a good time and making some putts. It's just working right now. I hope it continues."
Scotland's Kylie Walker was five under after nine holes but dropped a stroke on the first, her 10th to sit a stroke ahead of compatriot Michele Thompson, already in the clubhouse.
Meanwhile World No.16 Azahara Munoz, the highest ranked player in the field, was in a large group on two-under-par along with second ranked LET rookie Amy Boulden.
"It's been a pretty frustrating day," she said. "I gave myself lots of chances but I couldn't make any putts. This afternoon I'm going to hit the putting green and hopefully I'll fix it for tomorrow."