Johnson claims halfway lead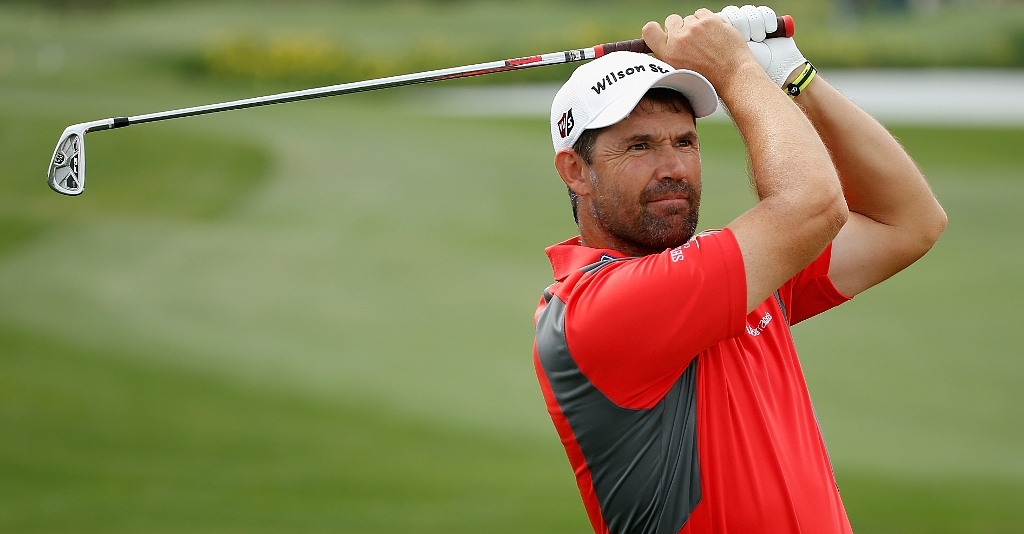 The Open Championship finally resumed on Saturday evening, presenting a challenging test for those unlucky enough to have to play.
Play briefly resumed at 07:00am local time on Saturday morning, with more than 40 players still needing to complete their second rounds following Friday's heavy rains.
There was just enough time for overnight leader Dustin Johnson to bogey one of the two holes he played to fall back down to nine under par, level with Danny Willett, who had managed to complete his second round on Friday.
Play would be suspended after just a half an hour due to 40mph gusts of wind and it would be more than 10 hours before the players were able to return.
Only the second round was to be completed, with the third round to follow on Sunday and the final round on Monday.
Despite the wind dying down somewhat, conditions were still more than a bit tricky.
Overnight leader Dustin Johnson fared better than most, and after surviving the perilous Road Hole, he drove the green on 18 and got down in two for a closing birdie to shoot a three-under-par 69 and ensure he would take the sole lead into the third round on 10 under par.
"This morning when we started it was almost impossible, but I managed to hang in there and then when we just went out and restarted it was very tough, but managed to make some good pars and then birdie the last hole," Johnson said. "So it was a good way to finish the day."
Earlier that morning, prior to play being called off, the wind had very nearly caused Johnson's ball to blow into Spieth's on the 14th.
Asked about the incident, Johnson added: "Fortunately it happened in kind of the end part of the second round, so we've still got a lot of golf to play, so it is what it is. Can't do anything to change it.
"When I went up to mark it I got probably an inch from the ground. My coin was about to hit the ground when it took off. Then I went to mark it again and I think it took off again. And then Jordan was running to his ball. It was pretty funny."
One shot behind him was Danny Willett, one of the lucky ones who had completed his second round on Friday, who was able to put his feet up for the entire day's action.
Lying in third is 1999 Open champion Paul Lawrie, who also returned on Saturday and avoided any bogeys over his closing holes to stay on eight under courtesy of a 70.
Jason Day (71) was another who managed a closing birdie, while Louis Oosthuizen (70) added a birdie and a bogey as both joined an overnight group featuring the likes of Adam Scott, Zach Johnson, Marc Warren and Robert Streb on seven under.
World number two Jordan Spieth sits two shots further back after a second-round 72 alongside Sergio Garcia, who played himself into contention superbly on Saturday, making three birdies in his final five holes for a 69.
Spieth, who is chasing the third leg of an unprecedented calendar grand slam, was unhappy with the decision to send the players out in the morning, but was even unhappy with himself for several three-putts during his round.
"It was an interesting round that took a lot of time, but it's nice to look back on Saturday evening and instead of being five shots back with one to go, I've still got two full rounds, so anything can happen here," the 21-year-old said.
"I believe I'm still in contention. I still believe I can win this tournament. I need a really solid round tomorrow, though, because Dustin is not letting up.
"Dustin is going to shoot a good round tomorrow with less wind and I'm going to need to shoot a great round to really give myself a chance.
"To fall from two back to five back isn't exactly what I wanted, but it could have been worse, could have been better. If I can shoot something like 10 under in the last two rounds, I think I'll have a chance to win."