Jimenez leads on debut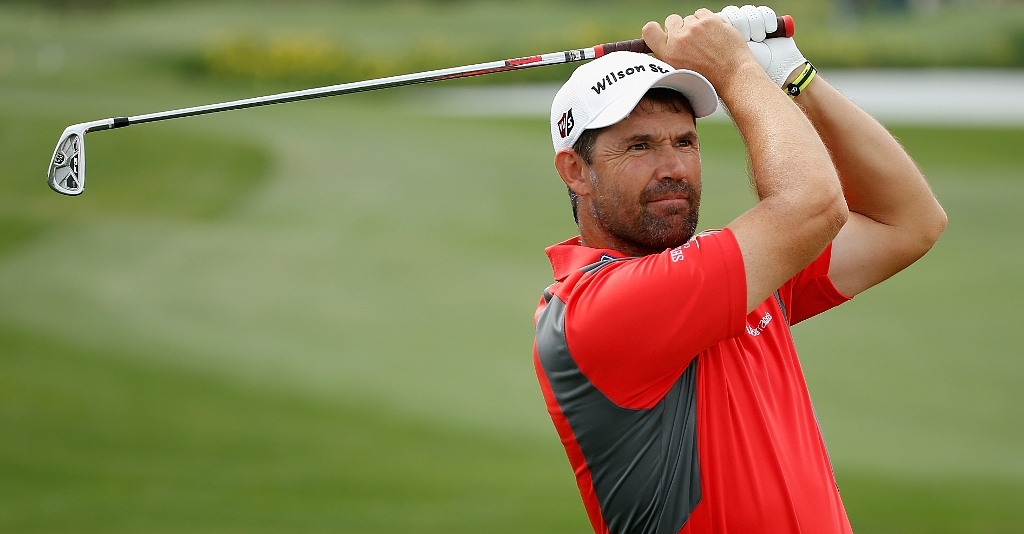 Miguel Angel Jimenez leads the field in his Champions Tour at the Greater Gwinnett Championship.
Coming off a solid fourth-place finish at the Masters, Jimenez braved the spats of rain and a soggy course to shoot a first round seven-under 65, which left him three shots clear of the field.
The Spaniard had a slow start and was on two under after 12 holes, but a run of three birdies on the following three par fours and an eagle on the par five 18th saw him surge to the top of the leaderboard.
"Very good start," said the 50-year-old.
"Now it's time for a nice, warm shower, a nice fat cigar and a glass of Rioja. … I'm desperate to find one of my cigars and have a glass of wine."
He leads defending champion Bernhard Langer, Steve Pate and Kenny Perry who each shot four-under 68's.
"Yeah, we need guys like that out here," said Perry of Jimenez.
"I mean, he's a huge fan favorite. He brings a lot of flair and class to golf and he just has a good time."
"It's funny, you go from the PGA to the Champions, it's so much more laid back and relaxed over here. The atmosphere is different. I actually didn't know what he'd do today. Honestly, I didn't think he would shoot 65.
I thought he'd be more the other way, after a fourth-place finish, it'd be a letdown this week. He's amazing. He's fun to watch. He's a great player."