Jimenez and Jaidee named captains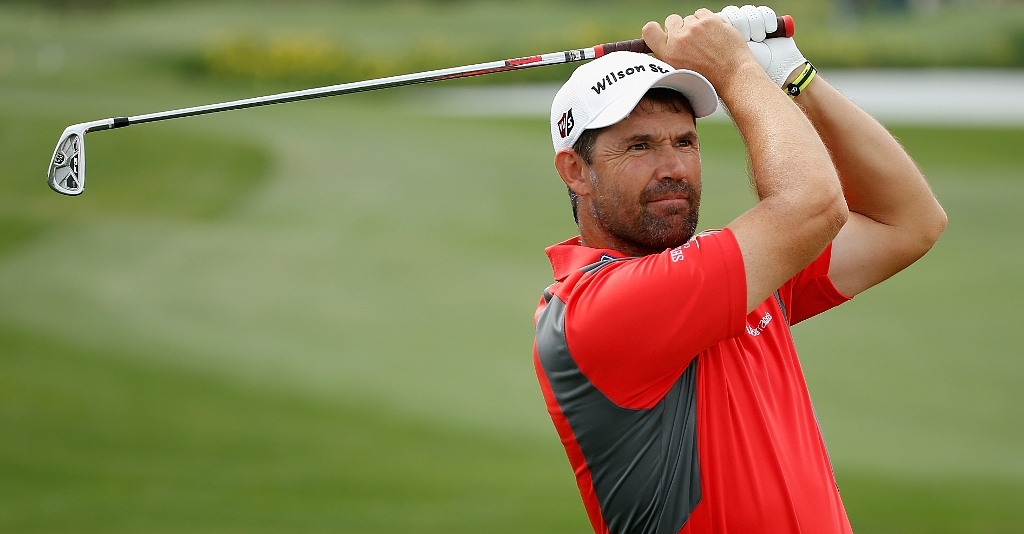 Spanish icon Miguel Angel Jimenez and Thailands's Thongchai Jaidee have been selected as playing captains for Team Asia and Team Europe respectively for the inaugural EurAsia Cup next year.
The hugely popular and successful duo will lead golfers from Asia and Europe in a battle for continental pride and honour over three days of Ryder Cup-styled matchplay golf at the Glenmarie Golf and Country Club in Kuala Lumpur from March 27 to 29, 2014.
Thongchai is a winner of an unprecedented three Asian Tour Order of Merit titles and has 16 professional victories to his name, including five wins on the European Tour and two Malaysian Open titles.
The former Thai paratrooper has enjoyed a stellar season this year, highlighted by runner-up finishes at the Volvo World Match Play Championship and BMW Masters which helped propel him to an impressive ninth place in the European Tour's 2013 Race to Dubai. He is currently ranked ninth on the Asian Tour's Order of Merit. The Thai number one's experience across both Tours made him the natural choice for captain by the Asian Tour.
"I am honoured and delighted to be asked to captain Team Asia. Week in, week out, we compete as individuals, but the EurAsia Cup presented by DRB-HICOM gives us a different way to play the sport," he said. "I am a huge fan of the Ryder Cup, but being Asian, I will never get to play in it. The EurAsia Cup will offer the chance for the best Asian and European players to come together, and I am looking forward to leading a determined group that will do their very best for team honour and pride. It is sure to be a great battle and I'll make sure the Asian team is as well prepared as they can be."
Team Europe will be led by Spanish star Jimenez. Also known as The Mechanic due to his love of fast cars, Jimenez has played an astonishing 28 consecutive years on the European Tour, amassing 19 tournament wins along the way.
Famed for his love of cigars and good living, Jimenez brings huge experience of team golf. As a player, he has participated in four Ryder Cups, including victories in 2004 at The Belfry, and 2010 at Celtic Manor. At the prestigious competition in Medinah last year, he was Vice Captain for Europe, putting him in prime position to lead Team Europe in Malaysia come March.
The 49-year-old Malaga native is also no stranger to playing, and winning, in Asia. He has won six high profile tournaments in the region over his career, including his most recent win in 2012 at the Hong Kong Open, a title that also bestowed on him the honour of becoming the oldest ever winner on The European Tour. Jimenez is confident his past Ryder Cup experiences can help his team secure a win for Europe next March.
"The EurAsia Cup presented by DRB-HICOM is a very exciting event indeed and I can't wait to get to Malaysia for the tournament," he said. "We have Europe playing the U.S. at the Ryder Cup, and it is great to now have a fully sanctioned, official competition for the Europeans to play against the best from Asia. With so many world-class players now emerging from the Asian Tour, it is sure to be a close contest."
Taking place at the Glenmarie Golf and Country Club in Malaysia, the new biennial team matchplay golf tournament is presented by DRB-HICOM, one of Malaysia's largest conglomerates involved in the automotive; services; and property, asset and construction sectors.
Asian Tour Chairman Kyi Hla Han said: "The gauntlet is well and truly laid down now that the two captains have been announced. Over the next couple of months, as the qualification deadline approaches, we will know the full list of players who will represent the two teams. The standard of Asian players has grown so much in the past few years that Thongchai can be assured of a world class team which is more than capable of winning the trophy. Thongchai will be a wonderful captain to lead the team due to his stature in Asian and world golf. He is very popular amongst golf fans in Asia and across the globe due to his stellar career and is also highly respected by his peers. He is the ideal captain for Team Asia."
George O'Grady, Chief Executive of the European Tour, added: "We are delighted that Miguel has accepted our invitation to captain Team Europe. Given his experience and personality, he is well equipped to lead a group that will include Major Champions and multiple winners across the professional tours. I am pleased that the inaugural EurAsia Cup carries with it the support of Seve Ballesteros' family and The Seve Ballesteros Foundation. We will be in close contact with the family in the coming months to identify ways in which these links can be more formally recognised.
"Our relations with players from Malaysia, China, India, Thailand, Korea and Japan have been important to us for many years. We see the development of The EurAsia Cup as a further commitment by us to assist in the development of golf throughout the region and to strengthening one of The European Tour's most important partnerships."