Jack Nicklaus: It will be tough for Tiger to break my record
Jack Nicklaus believes it is getting increasingly tougher for Tiger Woods to surpass his record of 18 major victories.
Woods clinched his 15th major title with a stunning victory at the Masters in April, but since then he's missed cuts at the PGA Championship in May and at The Open last week, with a tied-21st place in the US Open inbetween.
"He's getting older – we all do that," Nicklaus told BBC Radio 5 Live. "He's had a lot of surgeries, those things add up."
Asked if the likelihood of Woods breaking his record has decreased, Nicklaus said: "I don't know, probably.
"I don't want to put down Tiger by any means, because Tiger – what a work ethic he's got and how great he's been. What he's done has been fantastic, and we certainly can't fault any of that. But it's tough [to beat the record]. It's tougher."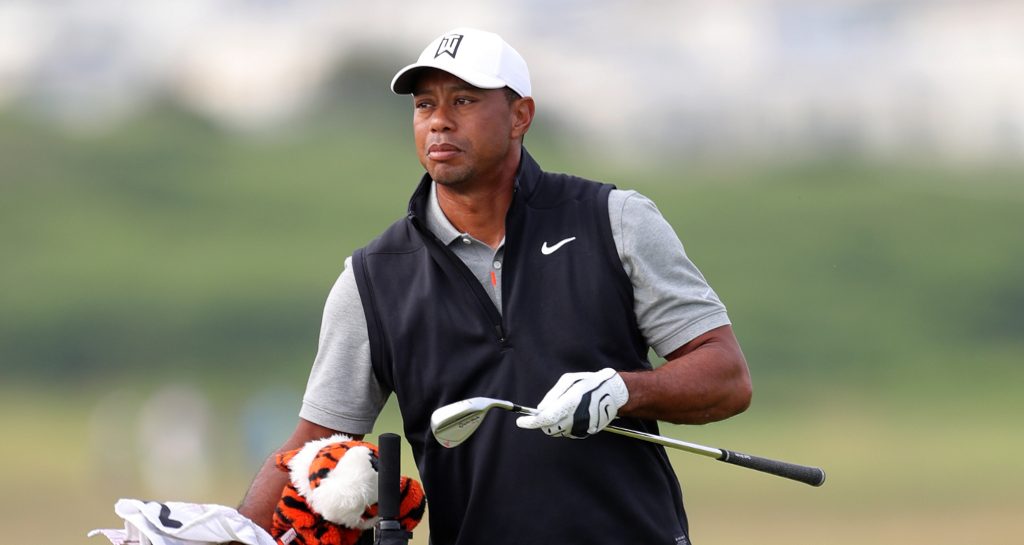 Nicklaus is also convinced that Woods was hiding some sort of injury prior to The Open.
"You don't go in to the Open Championship, particularly the last major of the year, and not really have played very much golf, and not prepared," the 79-year-old added.
"That's not Tiger. So he had to be hurting. And when he's hurting, that's got to affect his swing, it's going to affect him mentally, and he's going to struggle from it.
"Whatever he does in the future, golf-wise, is probably really not that important. What's more important is that he's healthy, and what golf he does play he enjoys."
Nicklaus also reckons the new major schedule, which sees the PGA Championship moved from August to May, meaning all four championships are played between April and mid-July, is also going to make things that much tougher for Tiger.
"I think it will work against Tiger – unless he's really healthy," Nicklaus said.
"I don't like the new major schedule, from the stand point that if you have an injury, or if you're struggling with one tournament, all of a sudden the other one follows too closely, to get it back.
"I'm not sure that that's really a good thing for the game of golf, to have all your tournaments in about three and a half months. And I don't think it's good for the other tournaments on the Tour.
"The guys have got to skip a lot of tournaments – you saw that this year – guys weren't playing in between majors. And I think that's a shame for the Tour.
"I know that the all-mighty dollar is important, but I don't think it's so important that you really lose out on the tradition of the great tournaments that have been played for years and years and years."